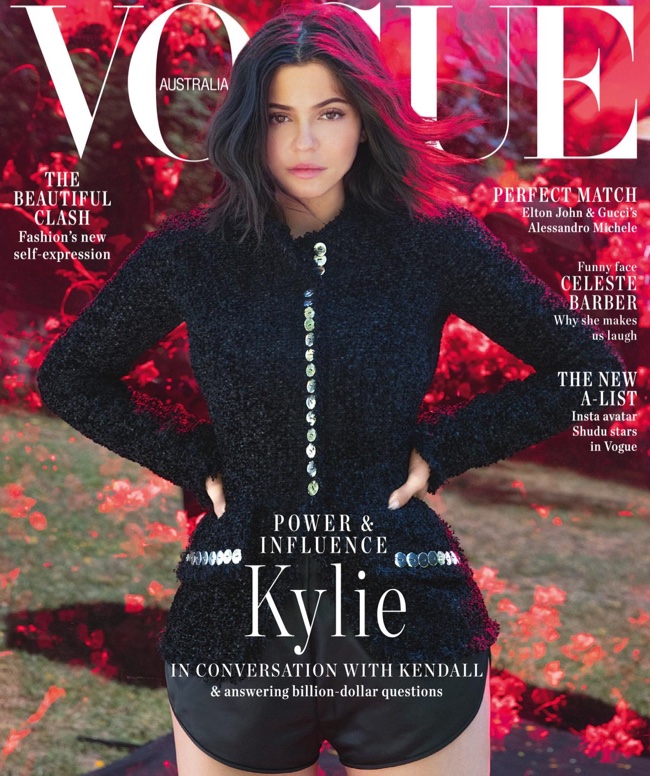 Kylie Jenner lands the September 2018 cover of Vogue Australia. The beauty mogul poses in front of the lens of Jackie Nickerson wearing an Alexander Wang jacket and shorts. For the accompanying spread, Kylie shows off her more pared down side in the fall collections. Stylist Christine Centenera selects designs from labels like Calvin Klein, Gucci and more.
Related: The Kardashian & Jenner Sisters Return for Calvin Klein Fall '18 Campaign

Cover Shoot: Kylie Jenner for Vogue Australia September 2018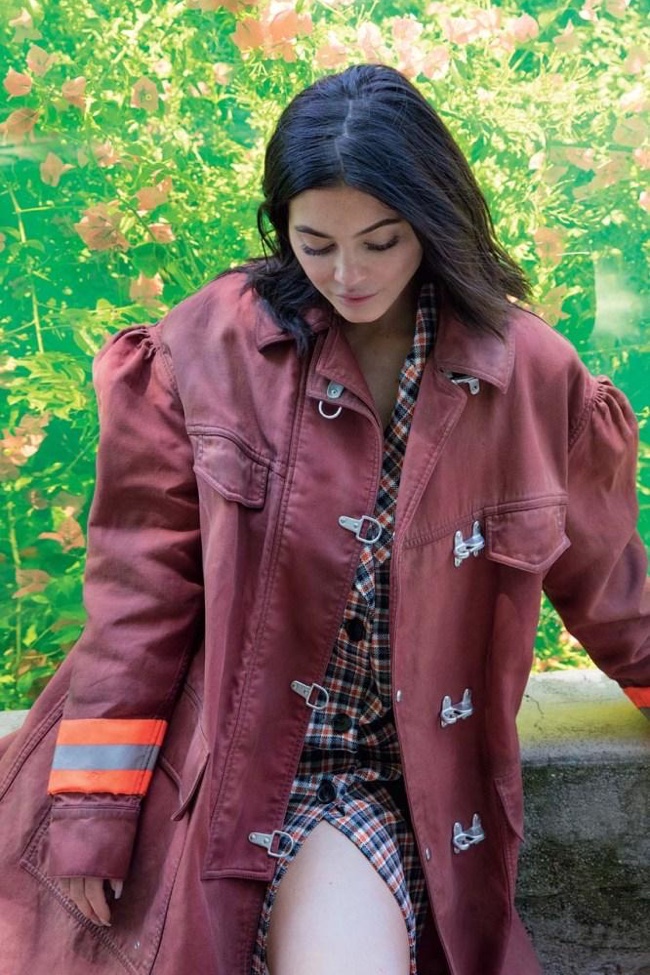 Kylie Jenner on Becoming a Mother
In her interview, Kylie talks about how becoming a mother has changed her outlook on beauty.
I feel like having a daughter, and thinking about beauty in the future, has definitely changed me, and I feel like it has made me love myself more and accept everything about me. Even my ears, I always felt like they stuck out too far, and she has the same ears as me and so now I love my ears. It's just having a different outlook on life so I can pass that on to her."