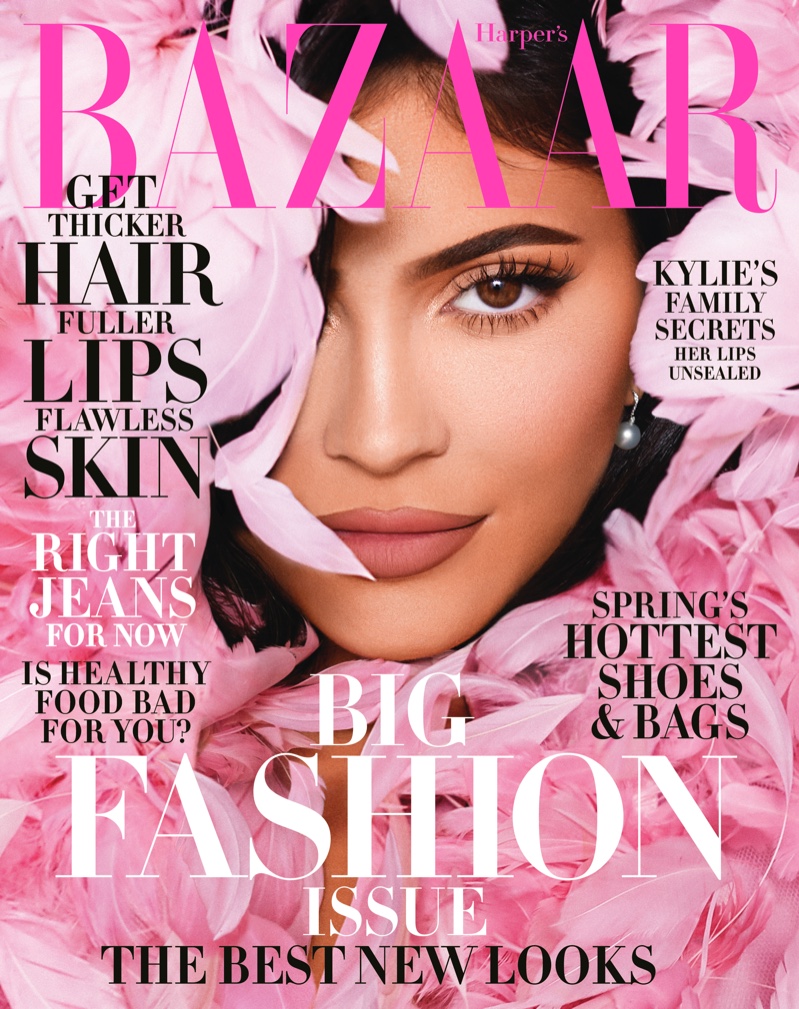 Kylie Jenner looks pretty in pink on Harper's Bazaar US' March 2020 cover. Captured by Morelli Brothers, she wears a Valentino Haute Couture cape with Tiffany & Co. earrings. Accompanying images show Kylie in Marie Antoinette inspired looks. Posing alongside her daughter Stormi, she wears labels like Tom Ford, Oscar de la Renta and Carolina Herrera. Joanna Hillman works as fashion editor for the shoot.
Related: Kylie Jenner Gets Red-Hot for Kylie Cosmetics Holiday '19

Cover Shoot: Kylie Jenner for Harper's Bazaar US March 2020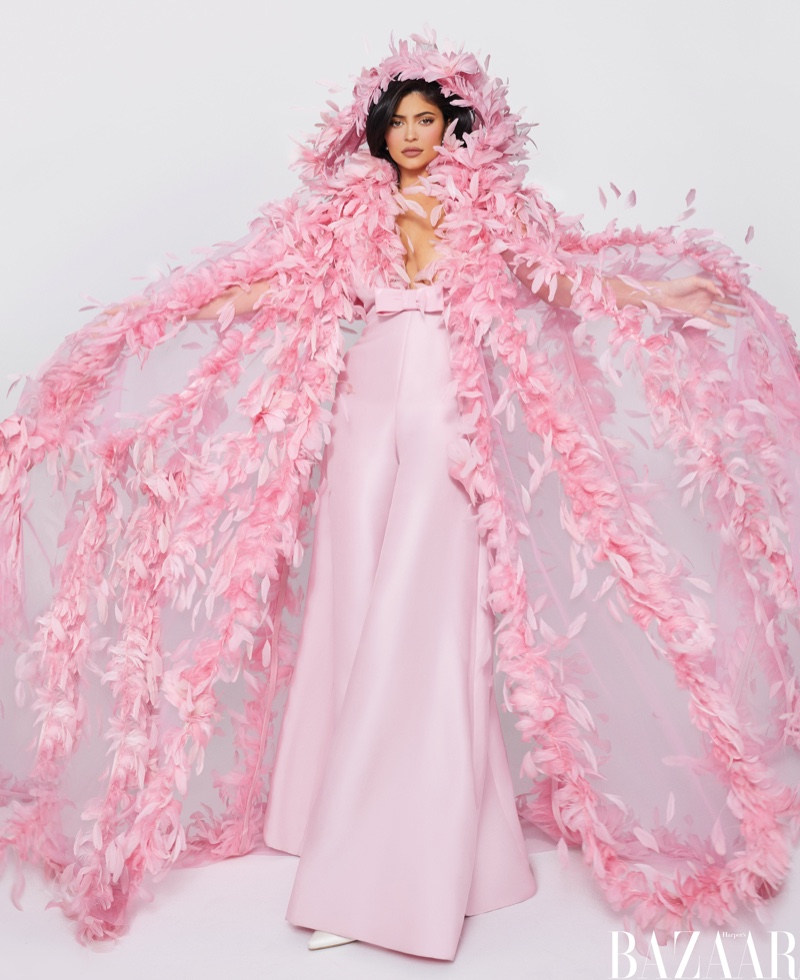 Kylie Jenner on the Success of Kylie Cosmetics
In her interview, Kylie talks about Kylie Cosmetics' partnership with Coty.
I think it was just time. I mean, we have a great team. But it's me and my mom kind of leading the pack, which will still be the case. Nothing's going to change. But hopefully we can expand and get a big infrastructure behind Kylie Cosmetics, and go worldwide and get more amazing people on the team to expand the business."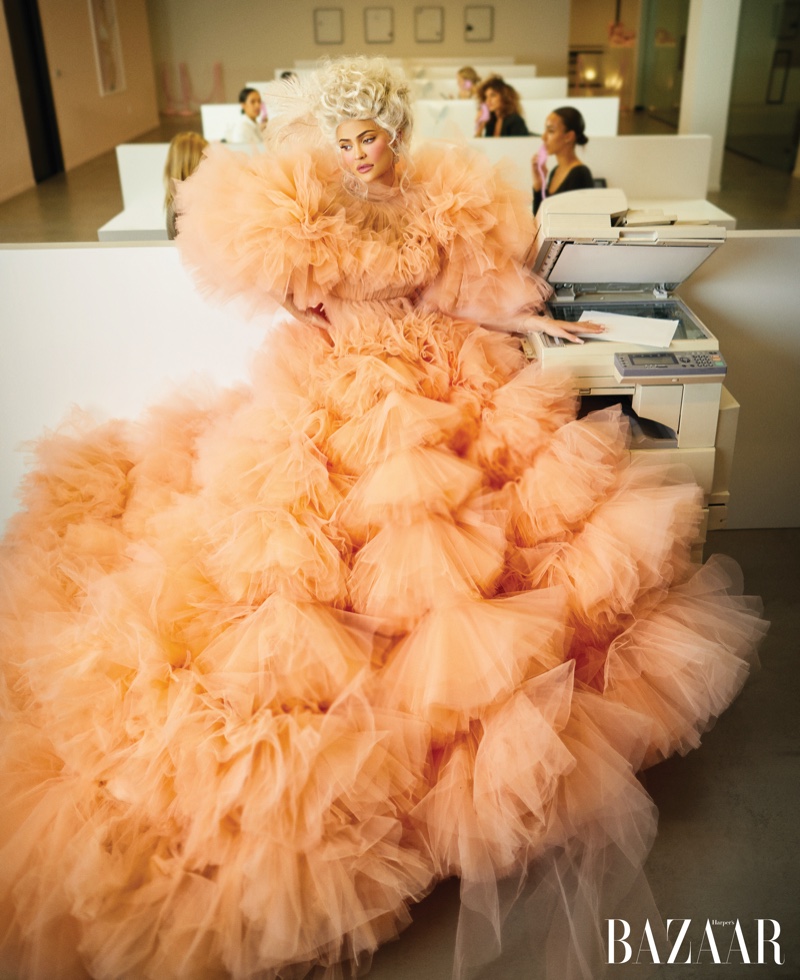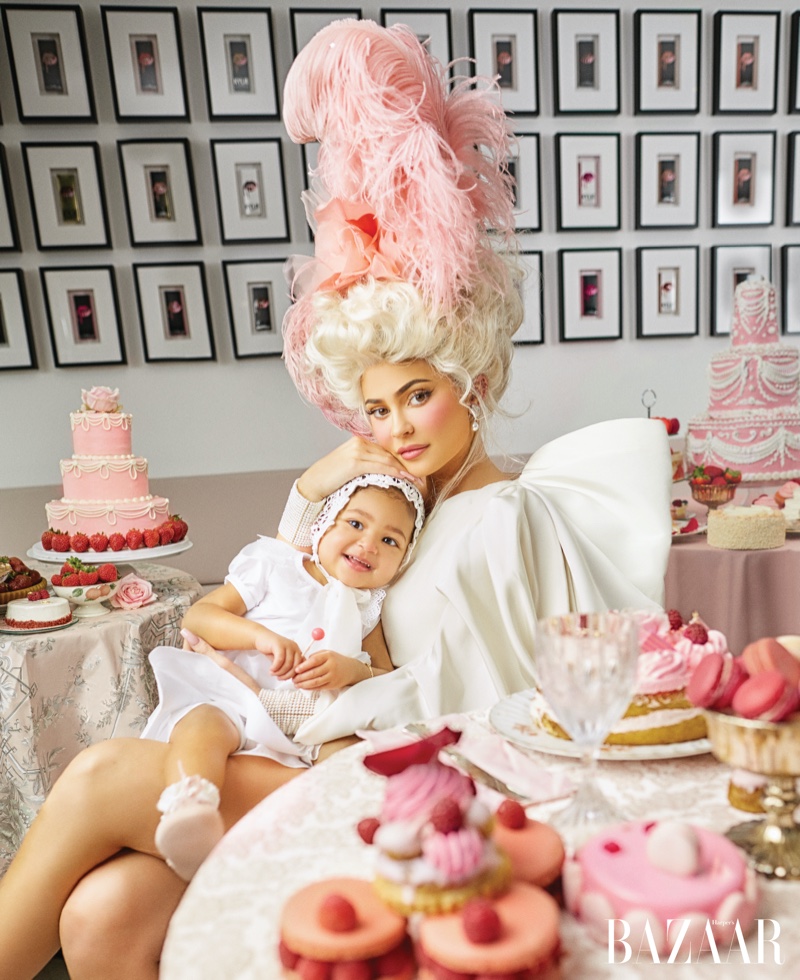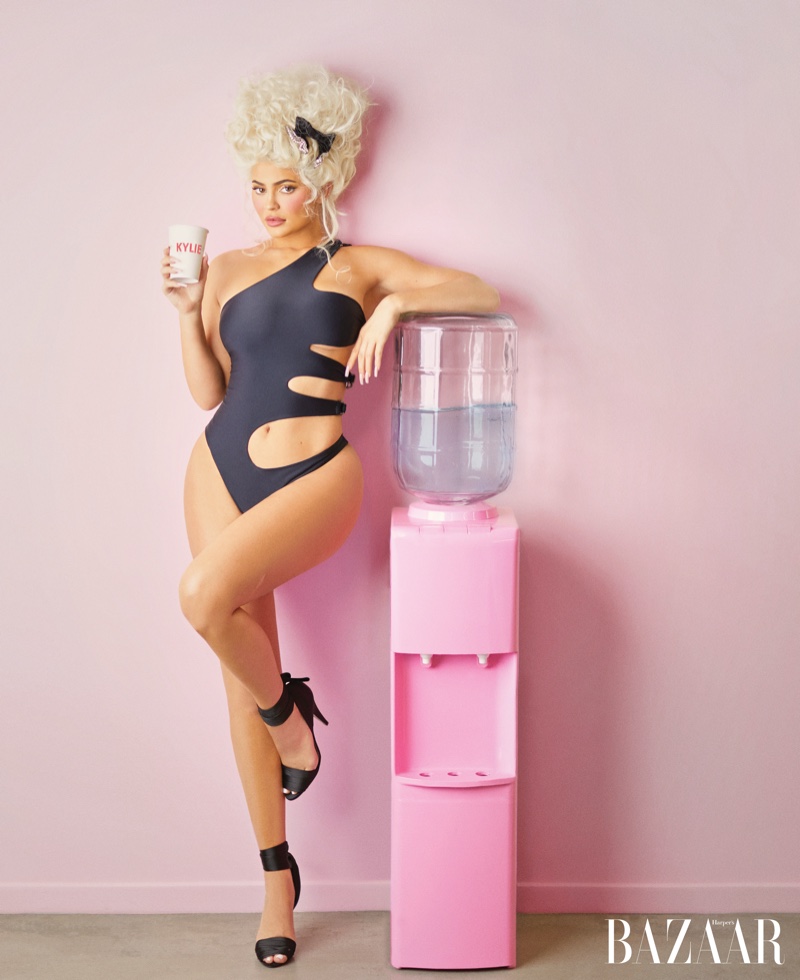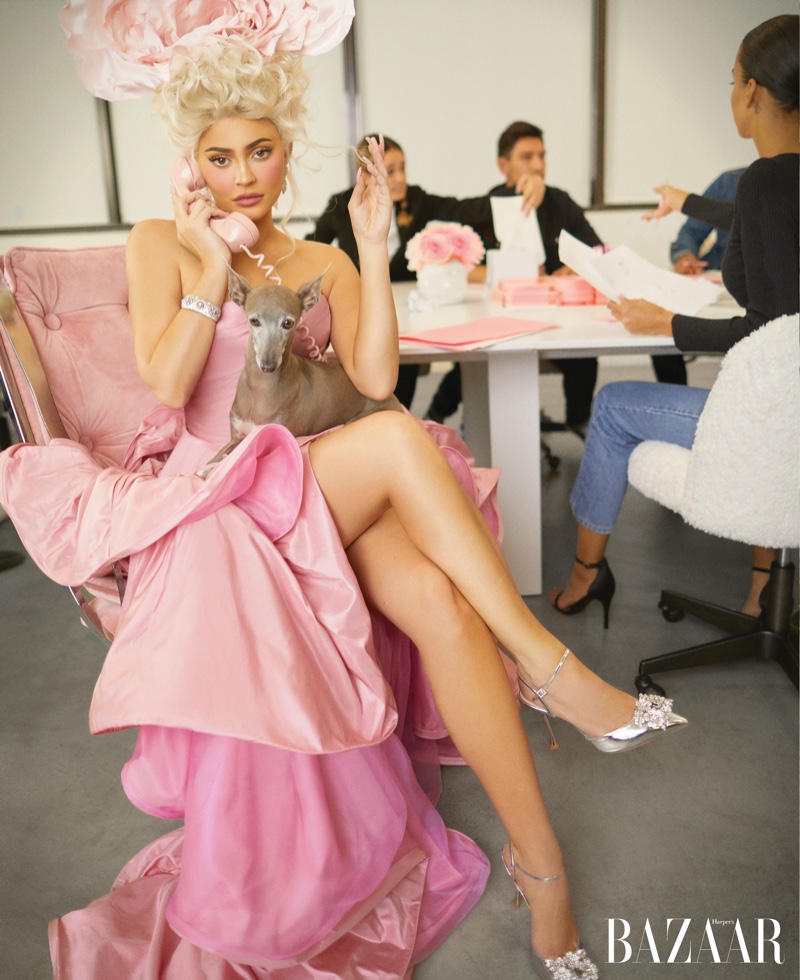 Photos: Morelli Brothers for Harper's Bazaar US