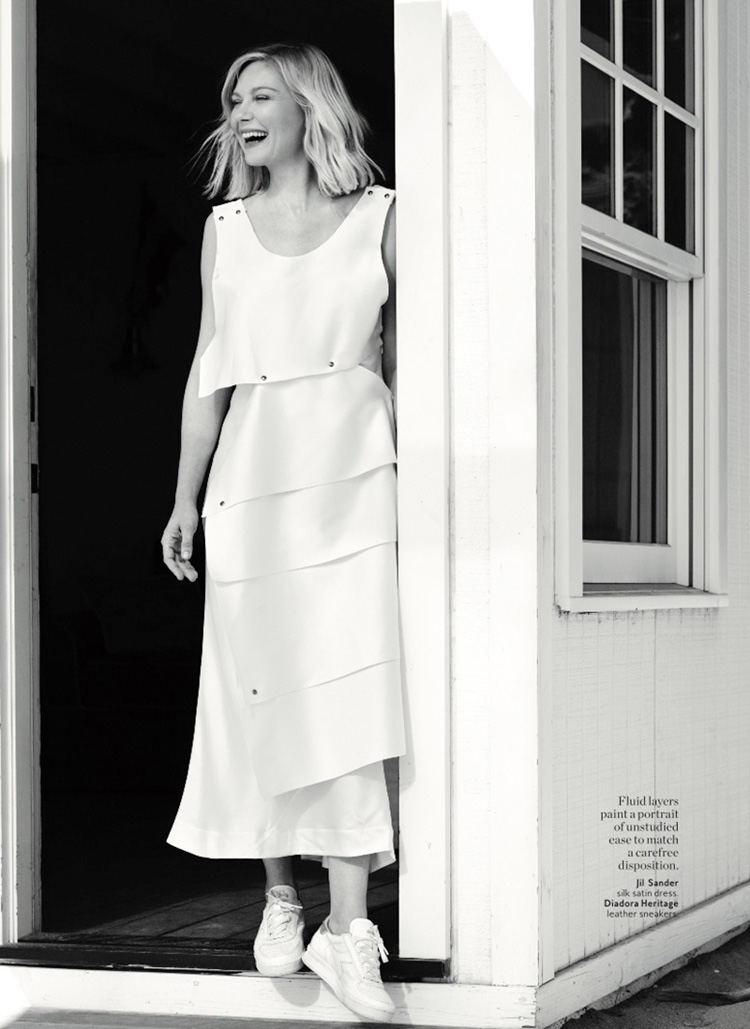 Actress Kirsten Dunst hits the beaches of Malibu, California, for the March 2016 issue of InStyle. Posing in the spring season's neutral hues with minimal and flowy shapes, the blonde is the very picture of relaxation for the black and white images captured by Johan Sandberg. Fashion director Melissa Rubini selects designs from the likes of Jil Sander, Mugler and Celine for the on location shoot.
In her interview, Kirsten talks about her role in the sci-fi film, 'Midnight Special', where she plays an ex-cult member planning her escape. "My look consisted of smock dresses, buns and no makeup for this one." She continues, "It was like having the easiest uniform ever, which actually suited me."
Kirsten Dunst – InStyle Magazine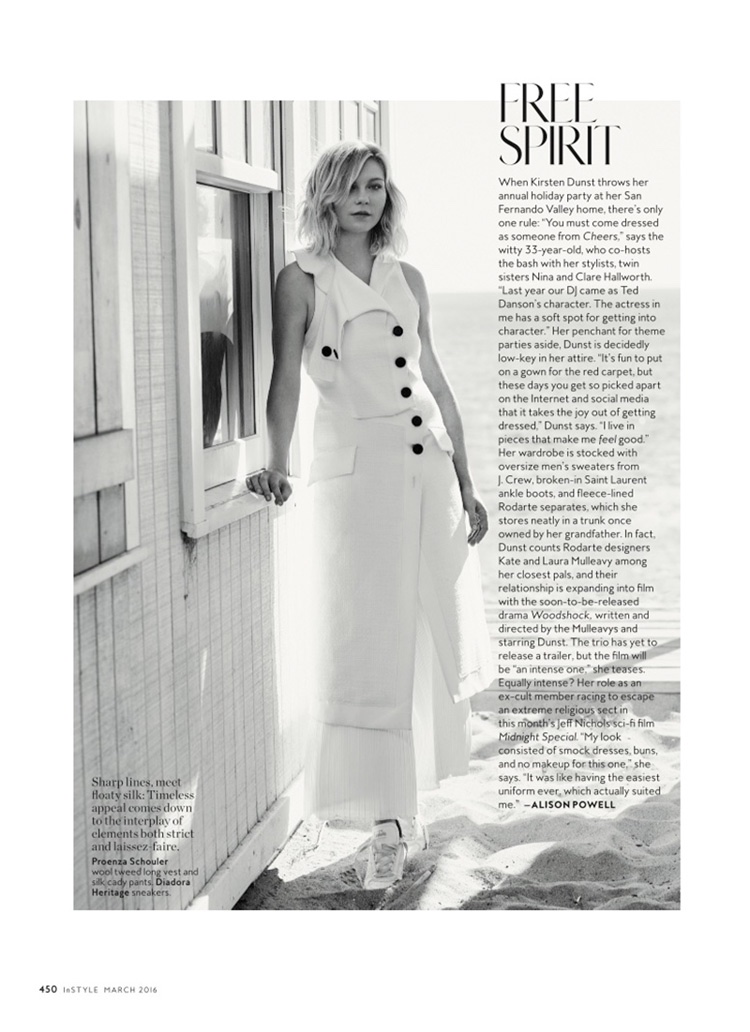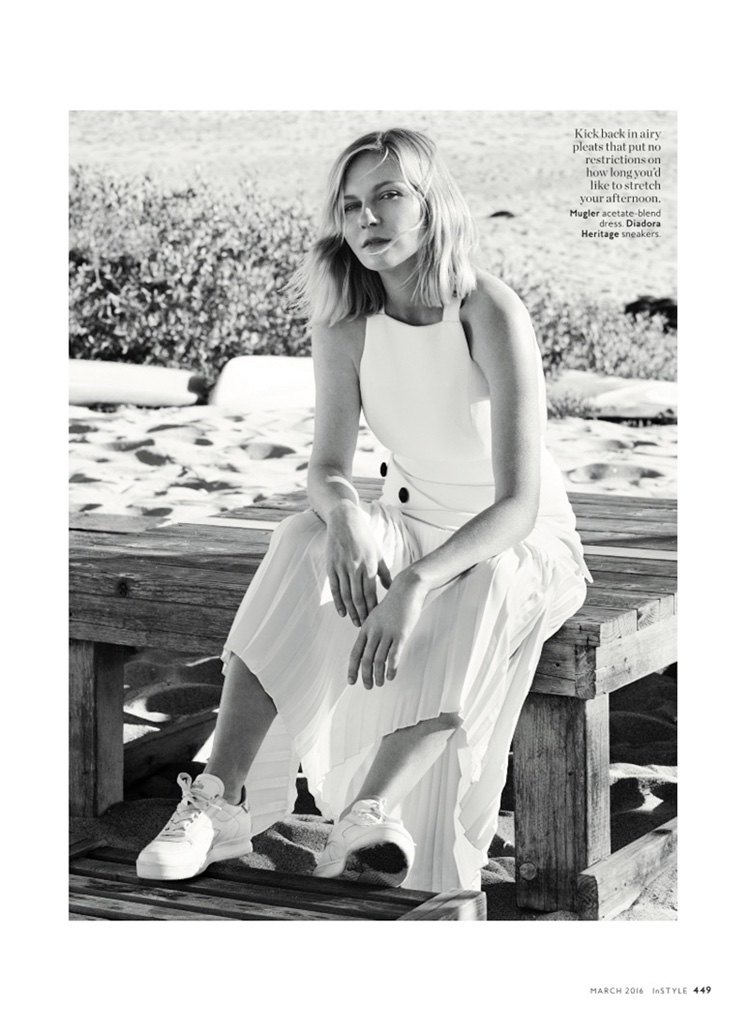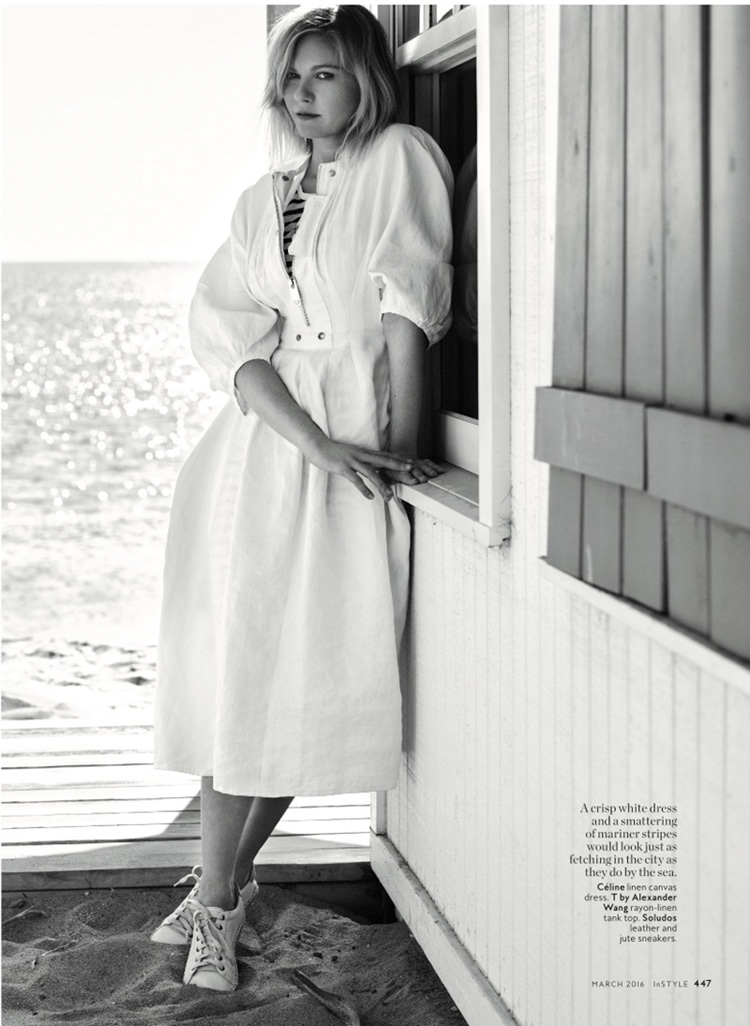 Kirsten Dunst – 2016 Berlin Film Festival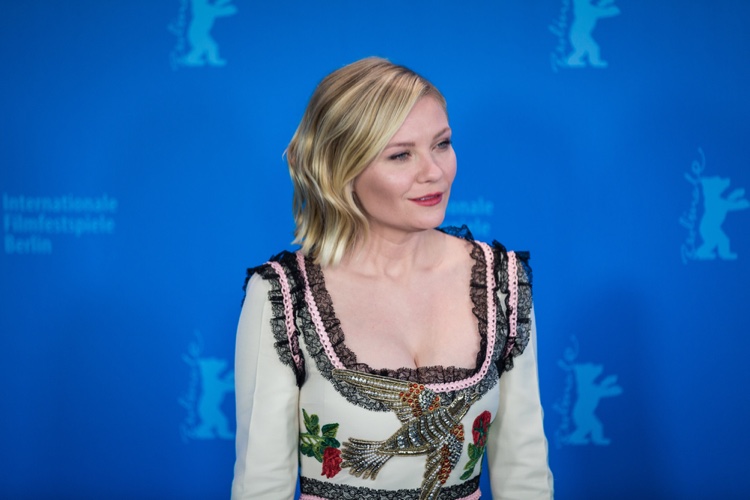 Kirsten Dunst also attended the 66th Berlinale International Film Festival in Berlin, Germany, on February 12th. The actress stepped out in a white Gucci pre-fall 2016 dress embroidered with lace and natural imagery at the premiere of her film, 'Midnight Special'. Kirsten paired the look with beige pumps as she posed with her co-star Jaeden Lieberher.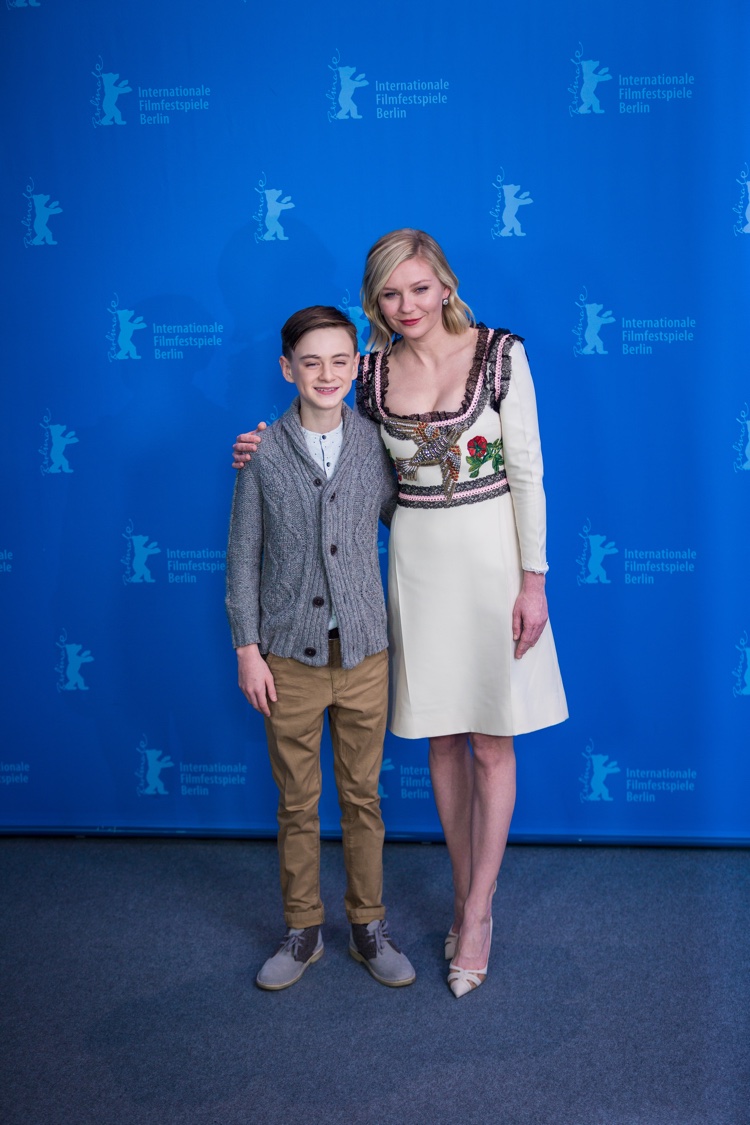 Kirsten Dunst – 2016 Critics Choice Awards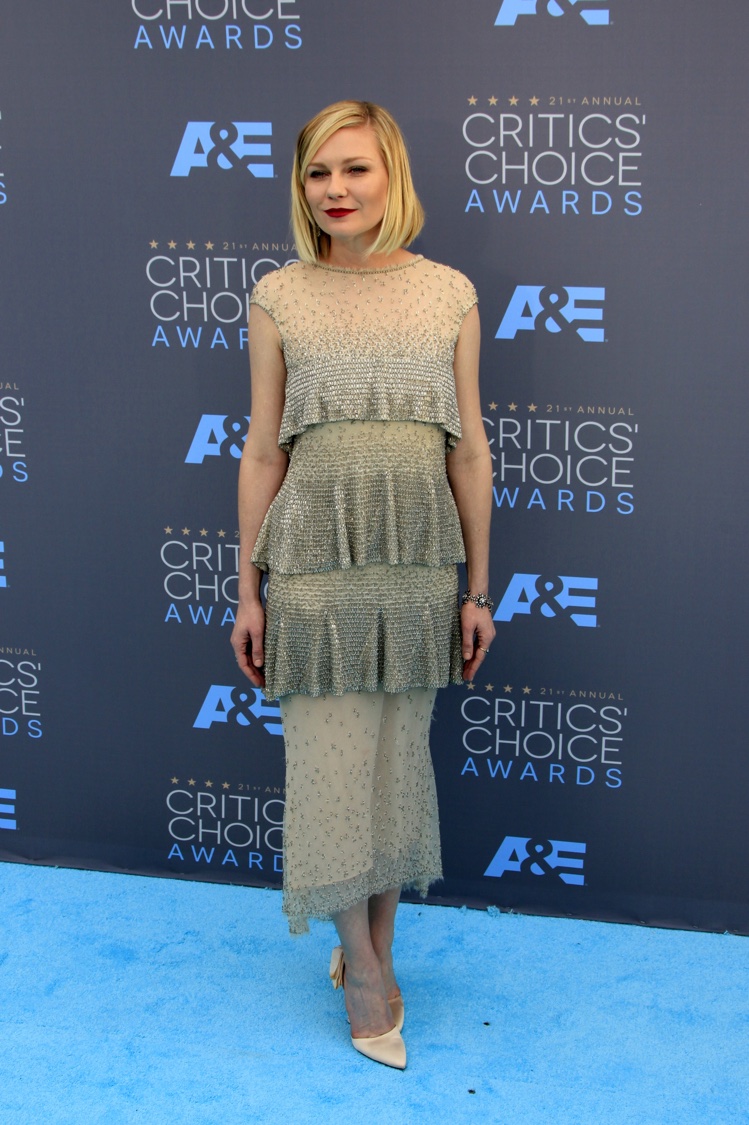 And back in January, Kirsten attended the 2016 Critics' Choice Awards. The actress opted to wear a sparkling and tiered Chanel Haute Couture dress. The blonde paired the look with a short bob haircut and dark red lipstick.