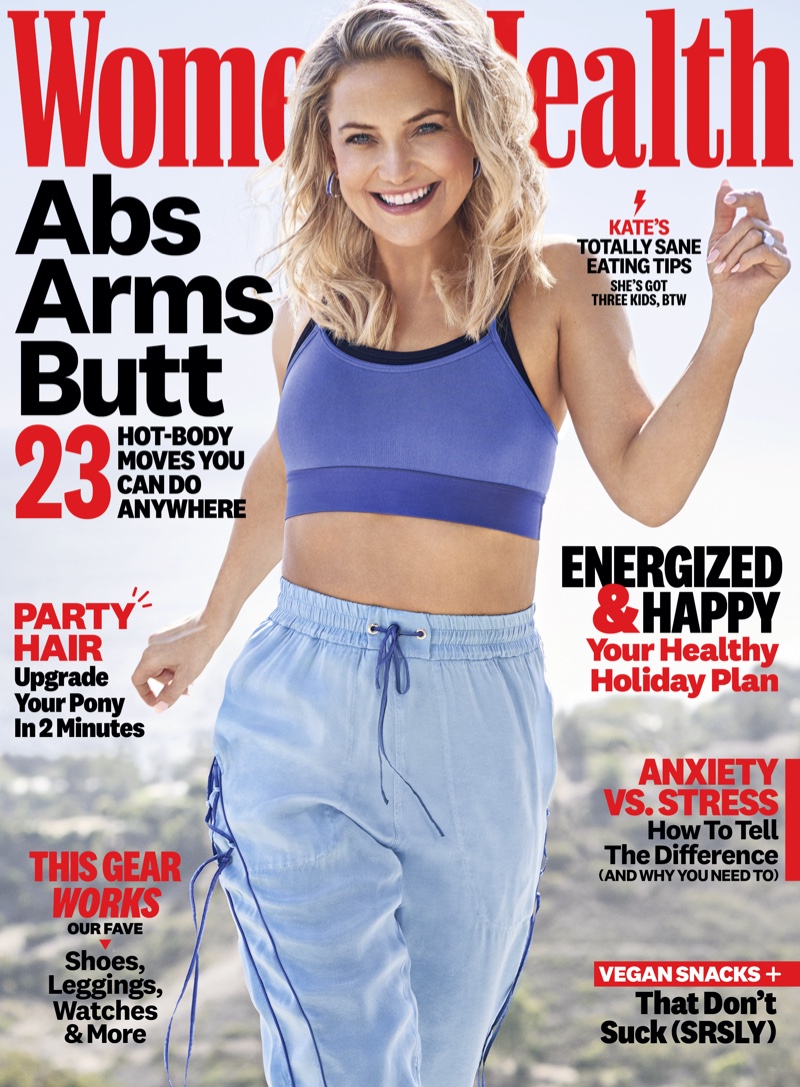 Kate Hudson is all smiles on Women's Health's December 2019 cover. Photographed by Beau Grealy, she wears a blue sports bra and track pants. Inside the magazine, Kate embraces sporty chic looks while posing on a four wheeler. Styled by Kristen Saladino, she tries on leather pants, cropped tops and sparkling jewelry. For beauty, Nikki Lee works on hair with makeup by Debra Ferullo.
Related: Kate Hudson Teams Up With Michael Kors for a Good Cause

Cover Shoot: Kate Hudson for Women's Health December 2019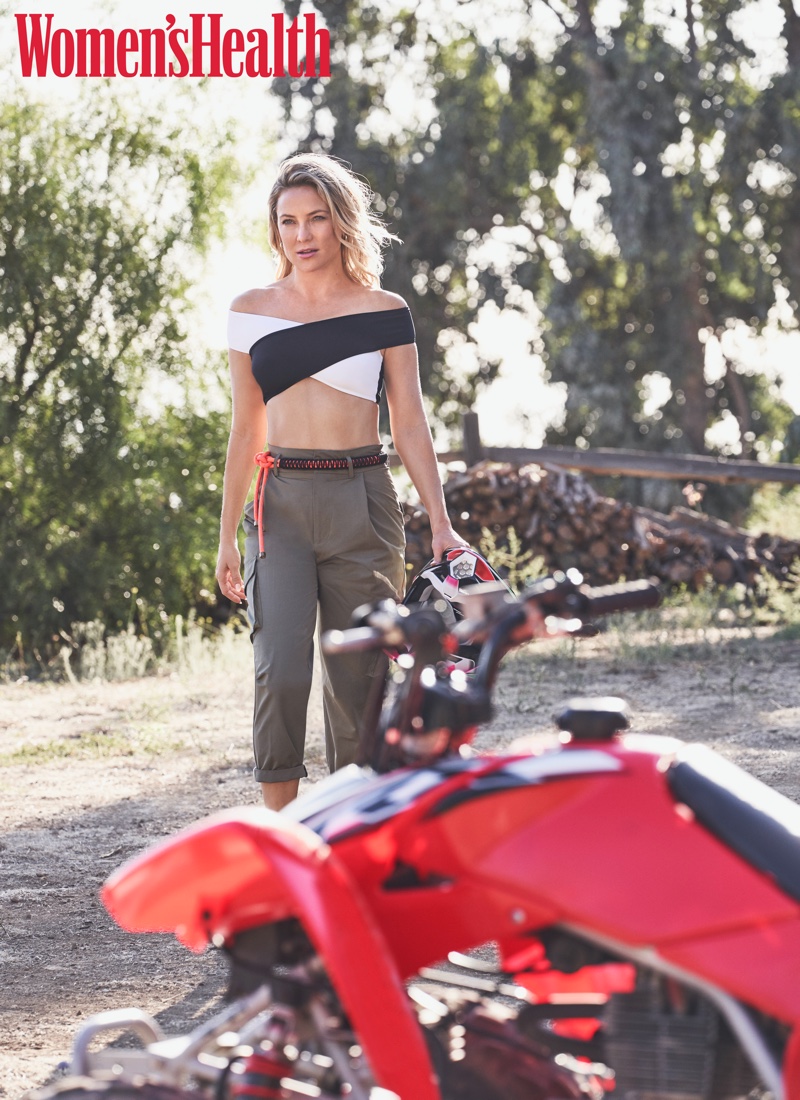 Kate Hudson on Losing Weight Post Baby #3
In her interview, Kate talks about losing weight after having her third baby by eating smaller portions.
Unlike with the other two, I didn't really have time to work out. It took a different kind of discipline. I feel good, energetic, and strong. I feel like myself again."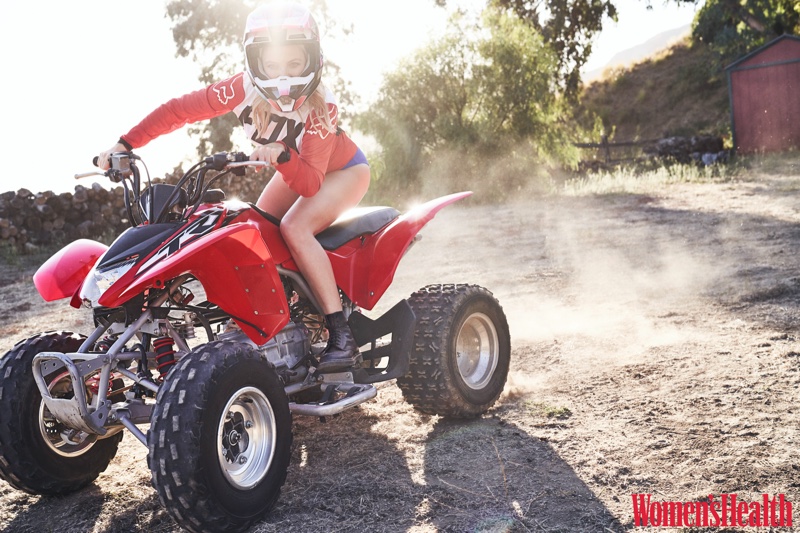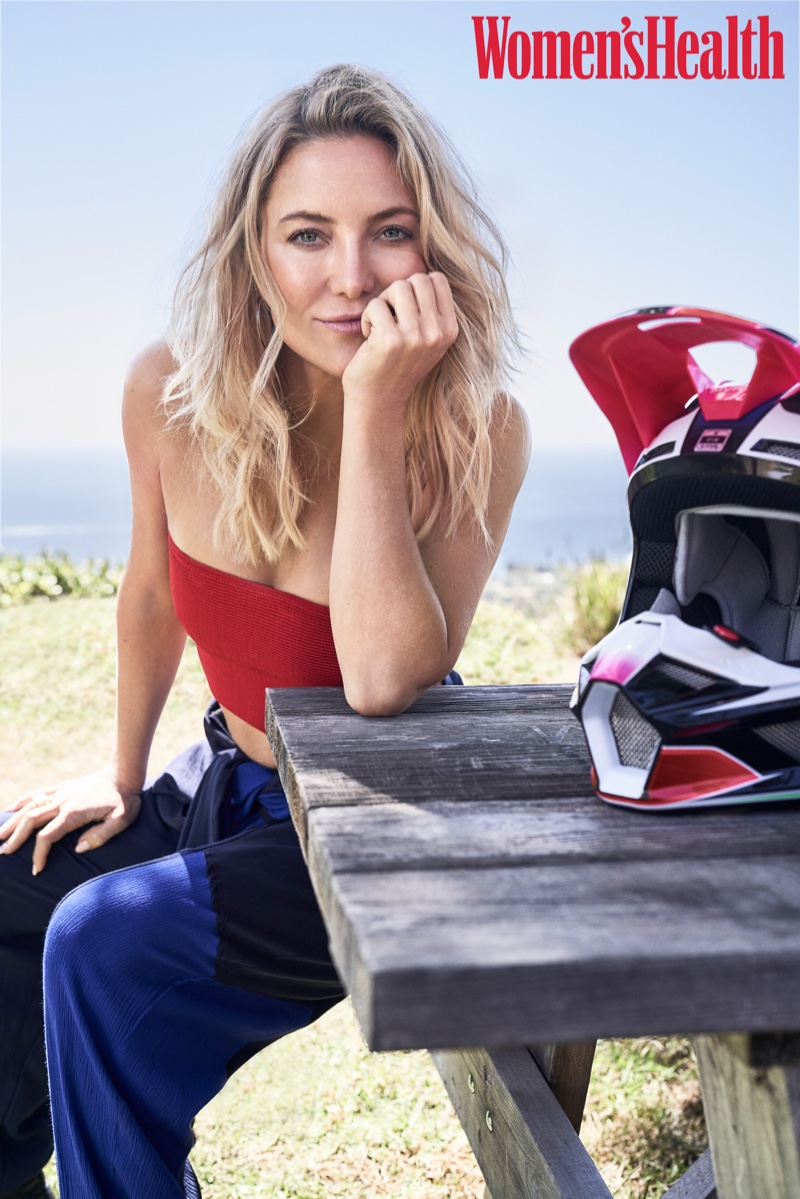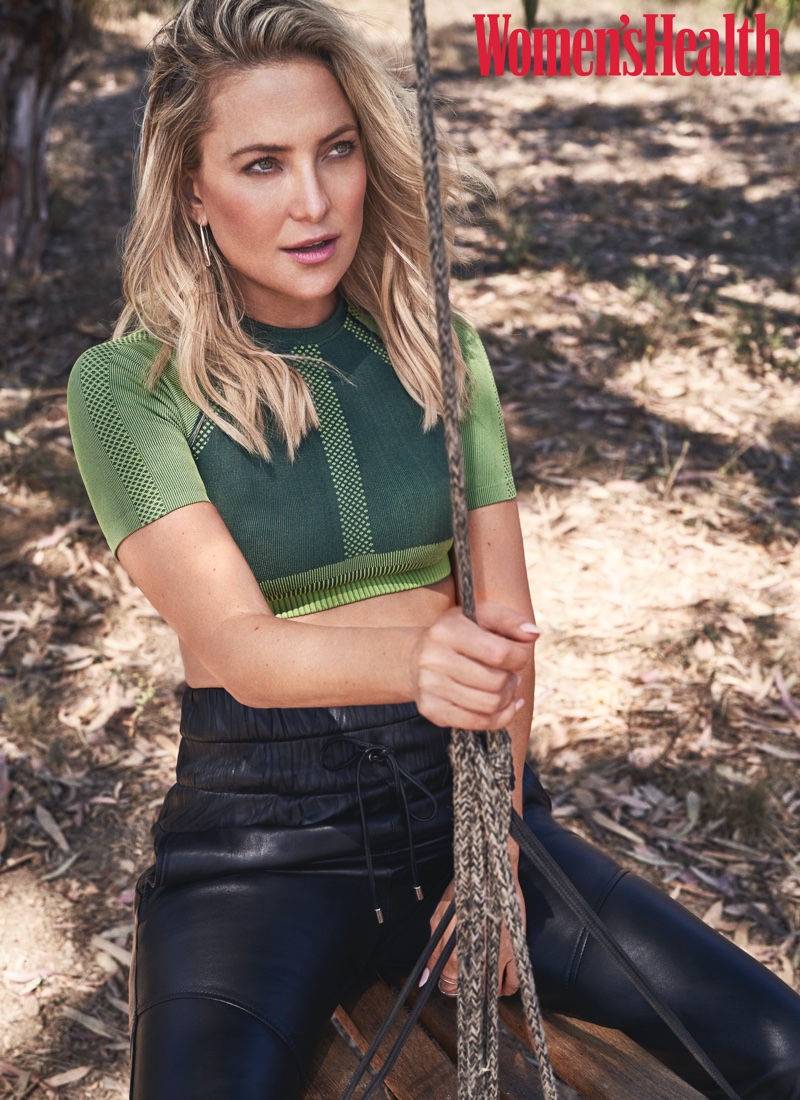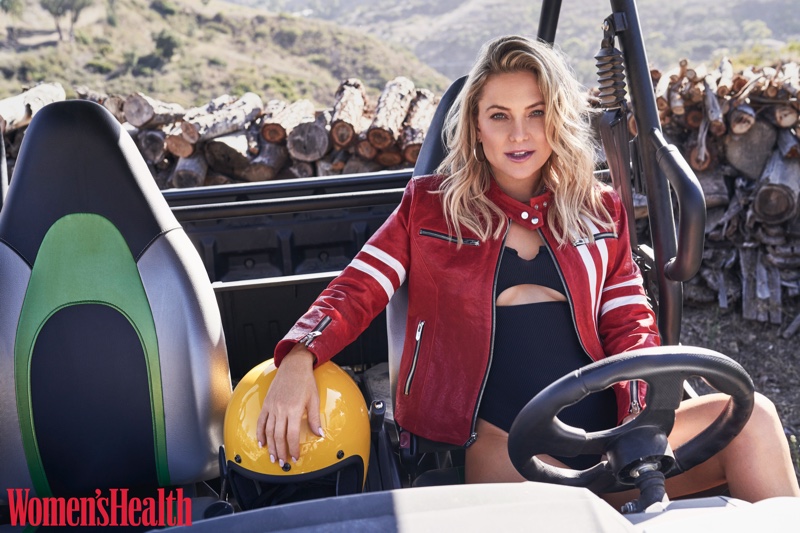 Photos: Beau Grealy for Women's Health