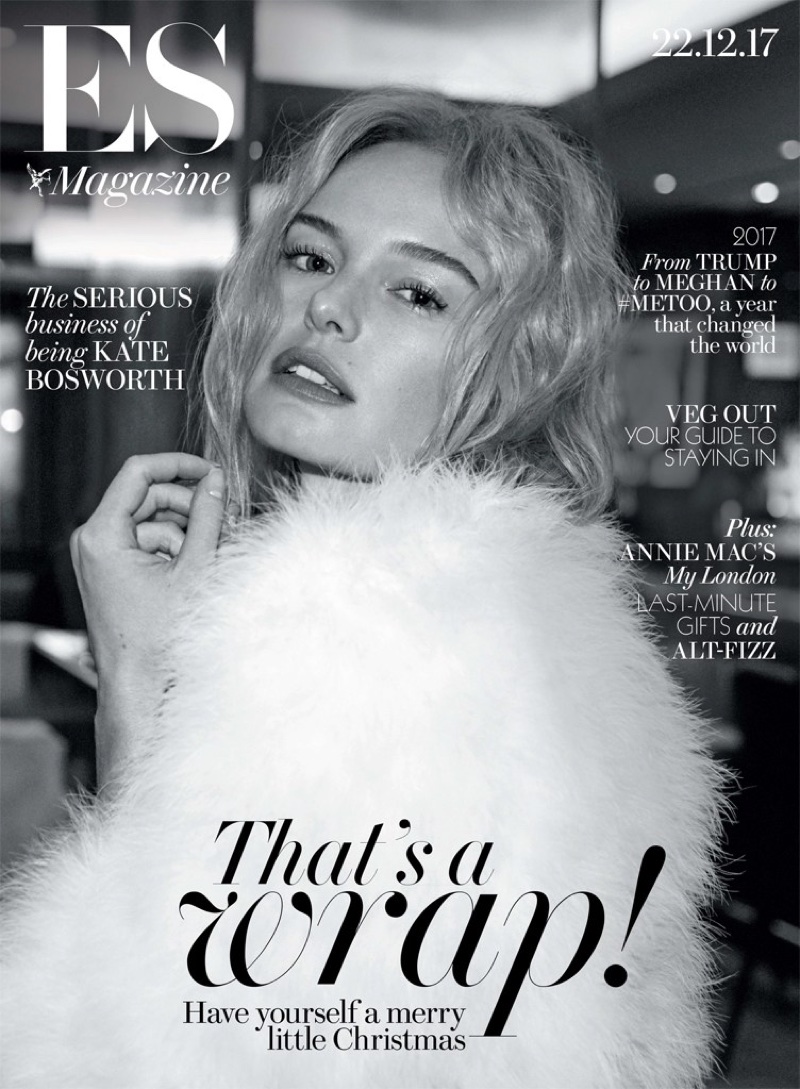 Actress Kate Bosworth graces the December 22nd, 2017 cover of Evening Standard Magazine. Photographed by Blair Getz Mezibov, the blonde beauty wears a fluffy white coat in the black and white image. For the accompanying spread, Kate poses in glamorous ensembles. Stylist Martha Ward dresses the 35-year-old with designs from labels such as Zimmermann, Gucci and David Koma.
Related: Kate Bosworth Poses in Dior Fashion for Grazia France

Cover Shoot: Kate Bosworth for Evening Standard Magazine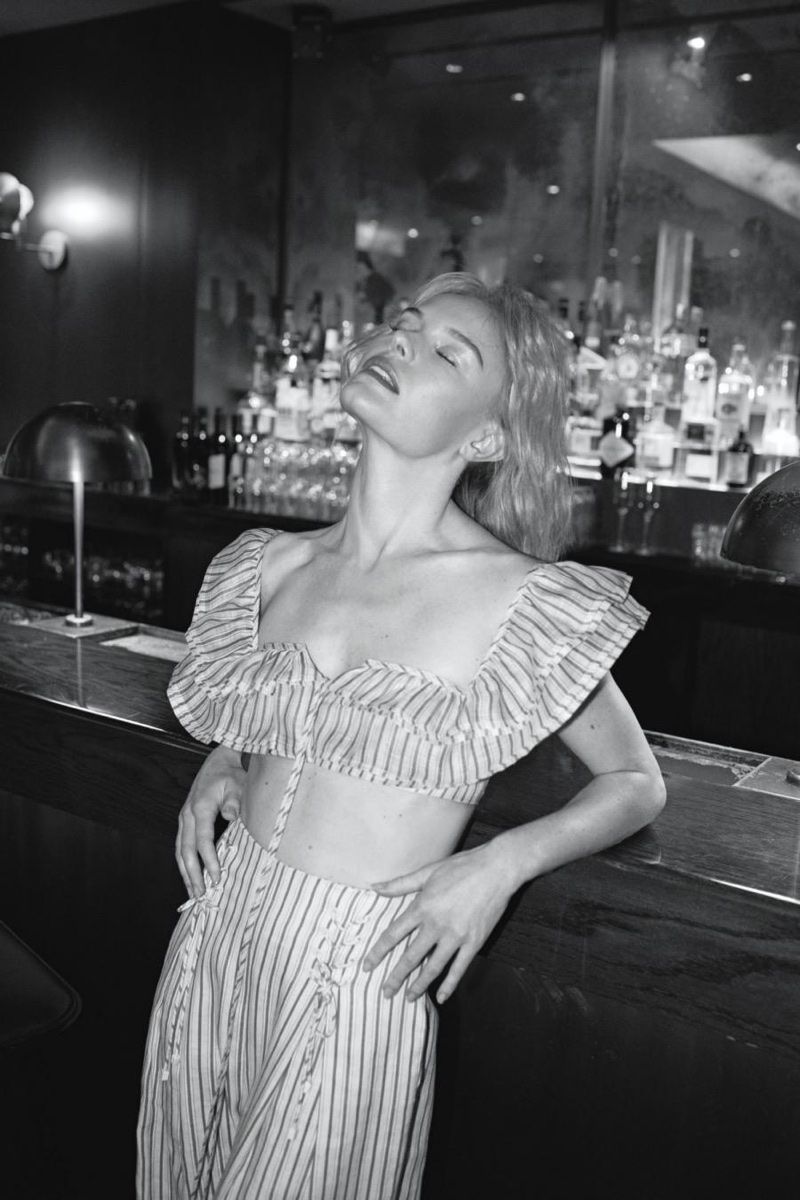 Kate Bosworth on Experiencing Harassment
In her interview, Kate talks about experiencing sexual misconduct in Hollywood.
"The things that I've experienced myself — and my female friends in the industry have too — are countless," Kate says. "And as horrific as this all is, the optimism I find in this moment is that the conversations that we've all had as women, behind closed doors, are now spilling out into the hallways and the boardrooms, and into the places where they need to be discussed."