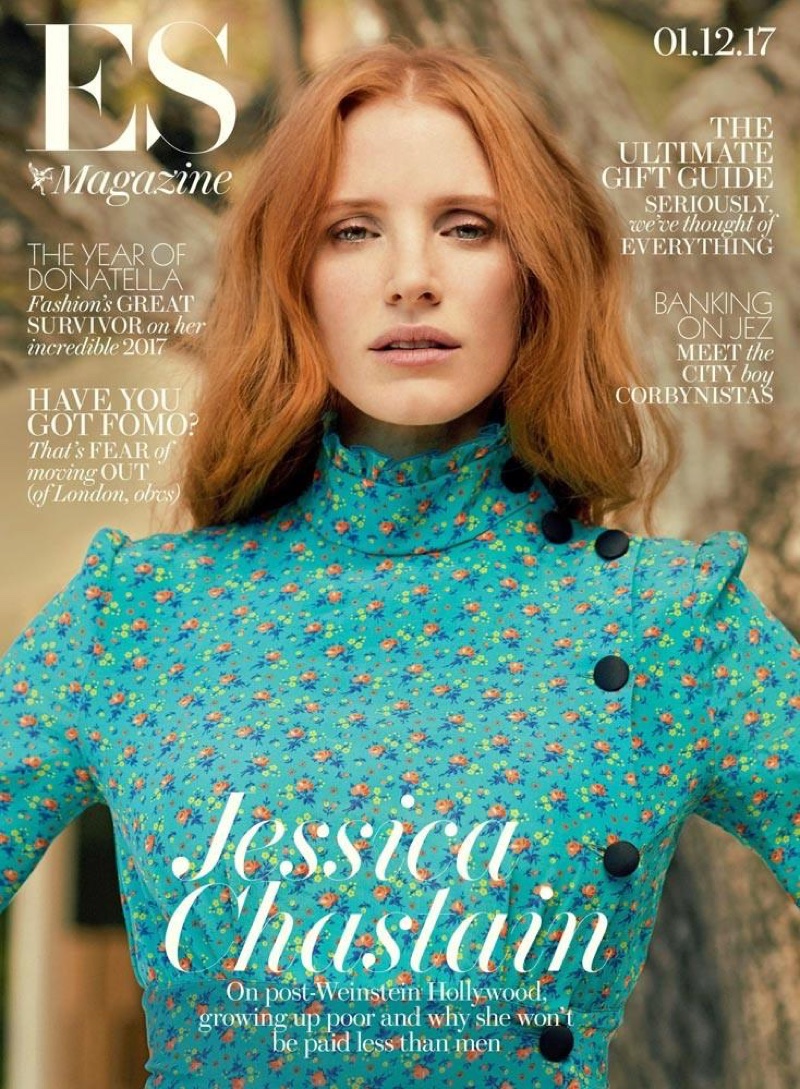 Actress Jessica Chastain graces the December 1st, 2017 cover of ES Magazine from the Evening Standard. Captured by Camilla Armbrust, the redhead actress wears a high-neck, floral print Alessandra Rich dress. In the accompanying fashion shoot, Jessica channels retro style while posing outdoors. Stylist Nicky Yates makes sure the 'Molly's Game' star shines in ruffled blouses, pleated dresses and printed suiting. Jessica poses in the designs of Gucci, Givenchy, Prada and more.
Related: Jessica Chastain Stars in Town & Country, Talks Not Taking Traditional Female Roles
Cover Shoot: Jessica Chastain for Evening Standard December 2017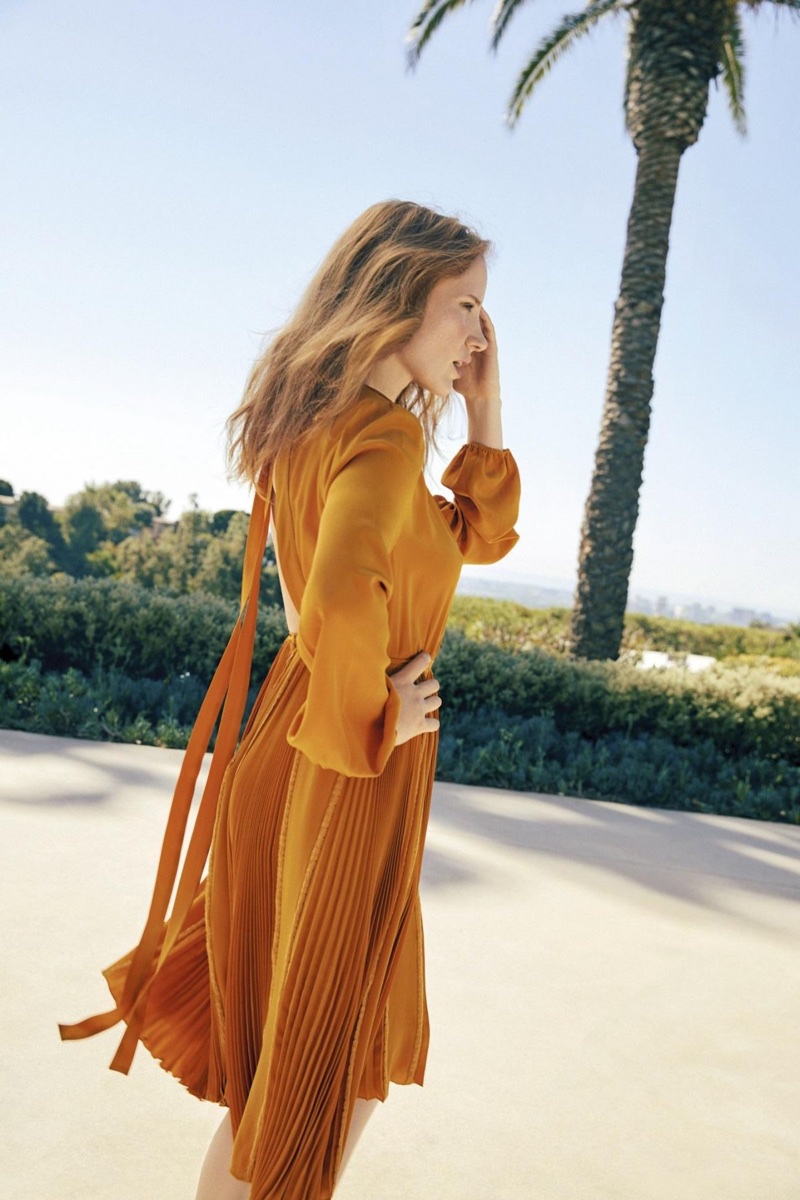 Jessica Chastain on Dealing with Fame
In her interview, Jessica opens up about her feelings on fame.
"I don't feel too beholden to fame," she says. "Because at the end of the day it could all go away but I'll be okay. That's why I don't have to make myself smaller to get work. I'll just do theatre like I used to. Actually…I'm talking about doing theatre in London in 2019. I can't wait. I'm there a few times a year anyway, but oh I love it there. Marylebone, Kensington Park, the shopping, Liberty… and the Indian food — it's better than in India."