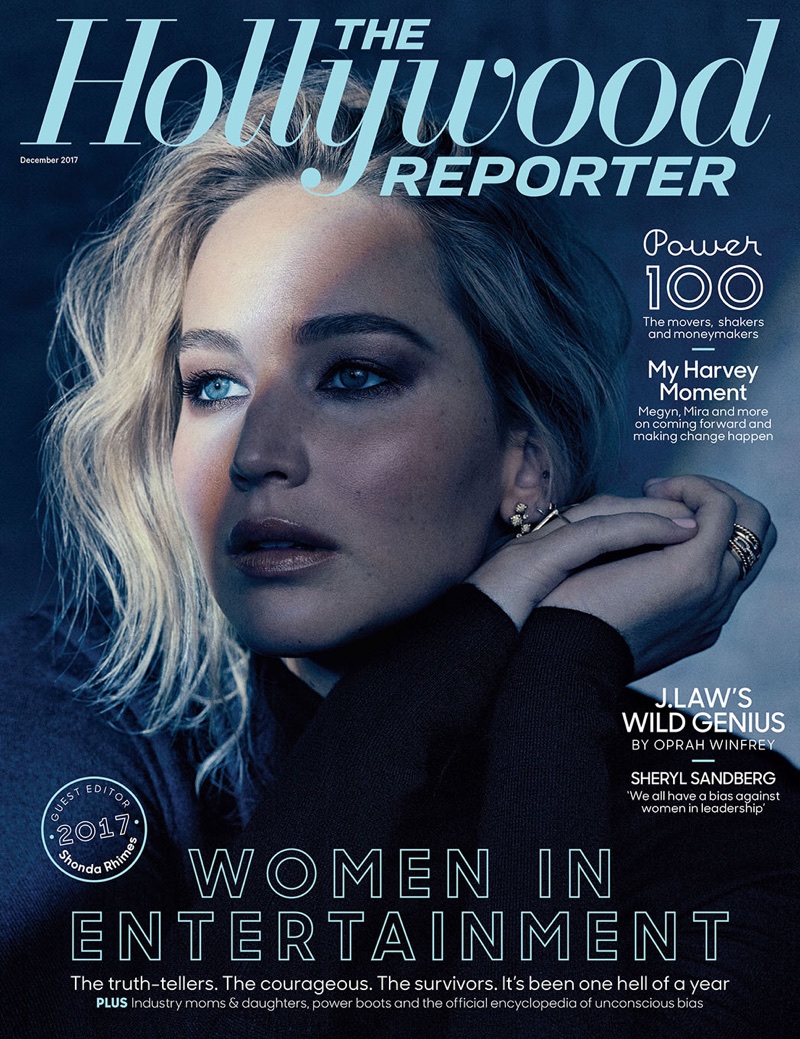 Actress Jennifer Lawrence graces the December 2017 cover of The Hollywood Reporter. The 'Mother!' star looks ready for her closeup wearing a turtleneck sweater and glittering jewelry. Inside the magazine, Jennifer poses in simply elegant looks. Photographed by Miller Mobley, the 27-year-old impresses while wearing pared down styles for the photo shoot.
Related: Jennifer Lawrence Takes to the Sky in Dior's Resort Styles

Cover Shoot: Jennifer Lawrence for The Hollywood Reporter December 2017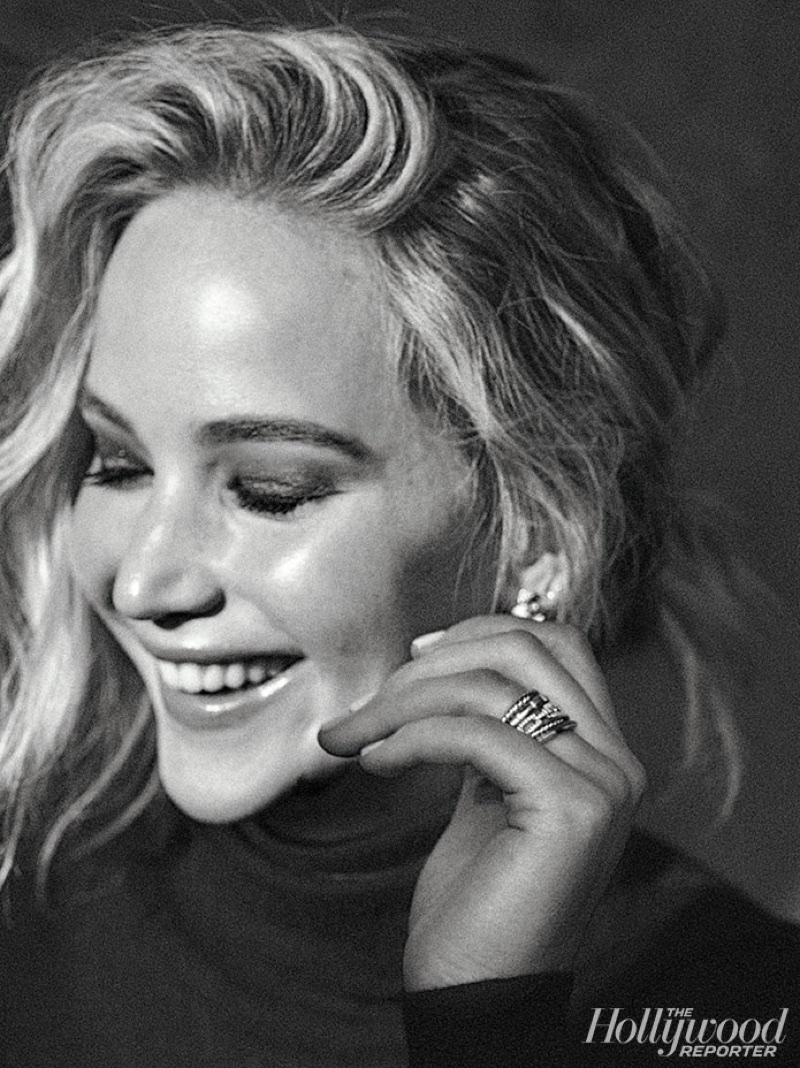 Jennifer Lawrence on Working With Harvey Weinstein
In her interview, Jennifer talks about her experience working with tne now disgraced film producer Harvey Weinstein.
We've all worked with him, but everybody needed a moment. Just speaking for myself, I had known him since I was 20, and he had only ever been nice to me — except for the moments that he wasn't, and then I called him an a**hole, and we moved on. He was paternal to me. So I needed a moment to process everything because I thought I knew this guy, and then he's being accused of rape. We all knew he was a dog, we knew that he was a…tough guy, a brute, a tough guy to negotiate with. I didn't know that he was a rapist."