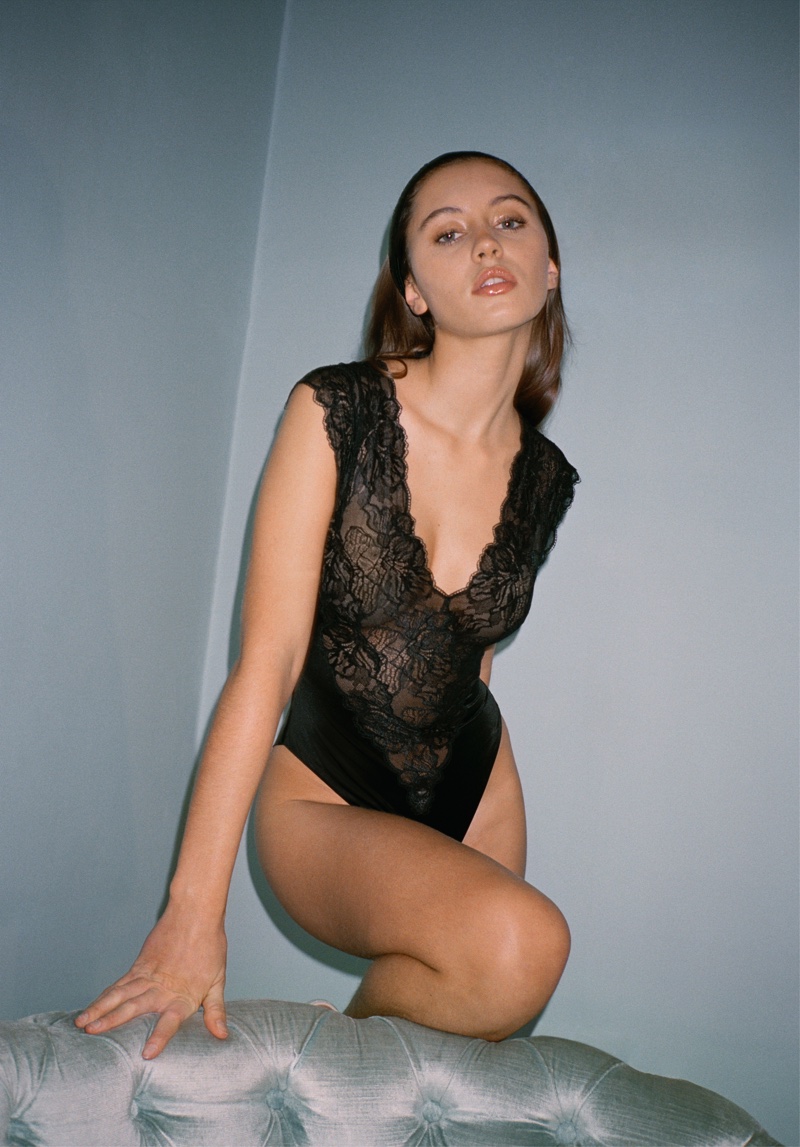 La Perla delves into its archives for a capsule collection inspired by the 1980s. The lingerie brand taps model and actress Iris Law to wear the vintage-influenced designs. Photographed by Indigo Lewin, she shows off a line of all-black apparel with sculpting features as well as delicate lace. In all, the collection features 13 pieces of lingerie, ready-to-wear styles, and accessories. The capsule's standout look is no doubt a sheer jumpsuit featuring long-sleeves made from Italian jacquard lace. Gina Kane works on makeup for the shoot, which also includes a short Q&A with Iris.
Related: Iris Law Poses With Fendi Peekaboo Bag
"With the new collection, La Perla harnesses an era that saw a major rise in underwear trends – a decade of self- expression and experimentation, where the lines between innerwear and outerwear blurred and women embraced the primacy of lingerie and the part it had to play in their own empowerment," a press release reads.
La Perla 1980s Archive Capsule Collection