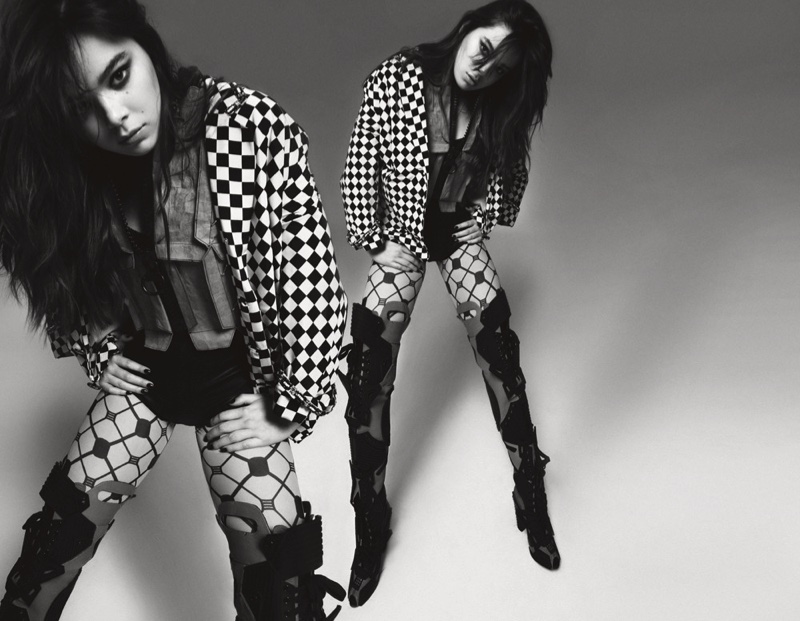 Actress and singer Hailee Steinfeld goes rock and roll for a recent feature in Interview Magazine. Photographed by Jack Waterlot (De Facto Inc), the brunette beauty models high fashion looks with edgy accessories. From Zana Bayne's leather harness to a Dolce & Gabbana dress, Hailee captivates in the black and white images.
When asked about finding a balance between music and singing, Hailee tells the magazine: "It's hard because I feel like the music never stops. It's one thing with a movie to go away for a couple months. You're stationed in one location if not two, you're in that world, and once you wrap up you're done with your part. "
She continues, "But with the music, I'm in constant communication with my favorite writers and producers asking them what they have going on and telling them what's going on with me…Whatever project I'm working on at that moment has 110 percent of my attention, but there's always a part of me that has [the music] in mind."
Hailee Steinfeld – Interview Magazine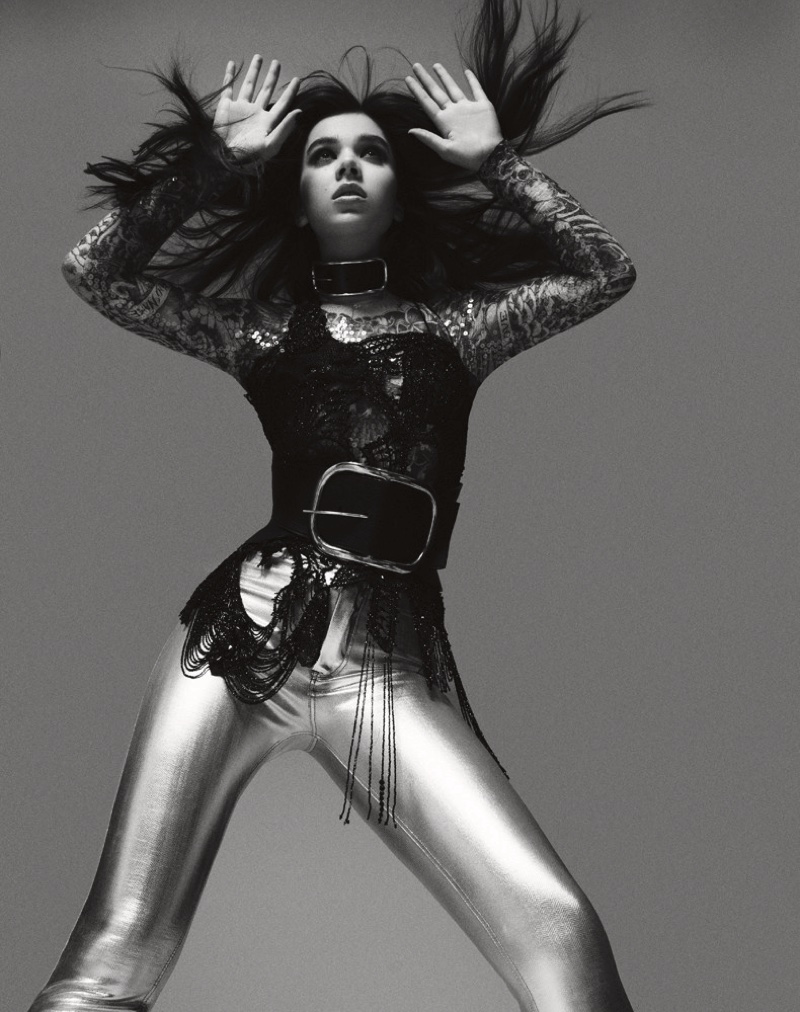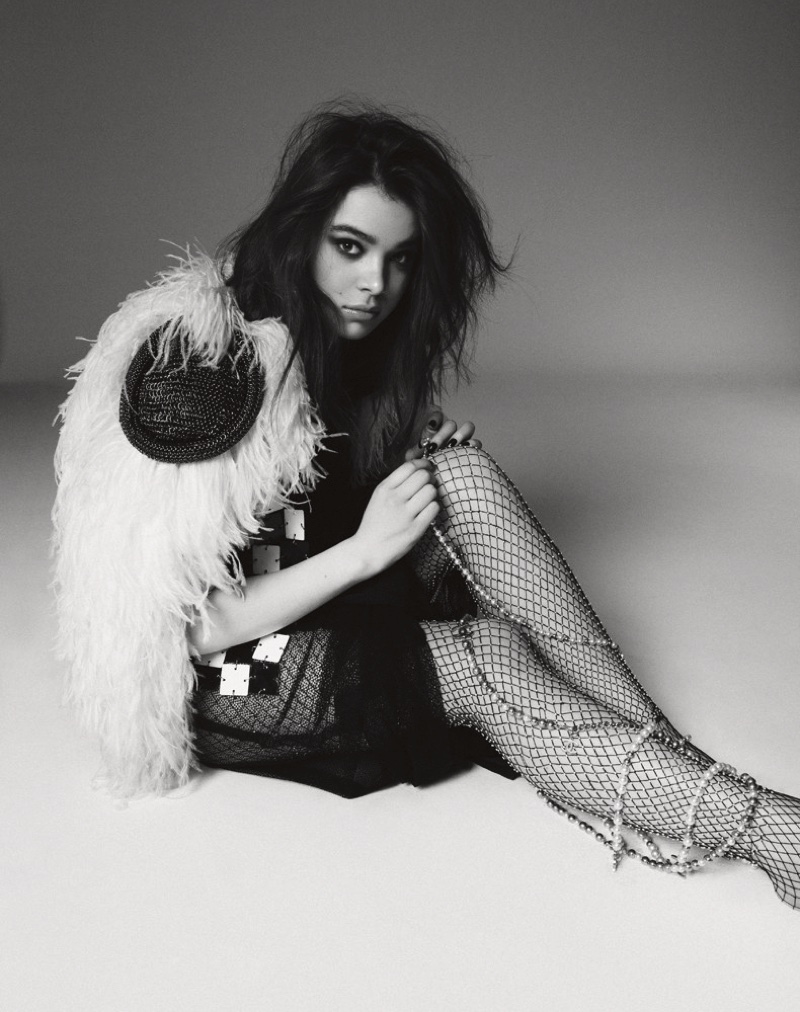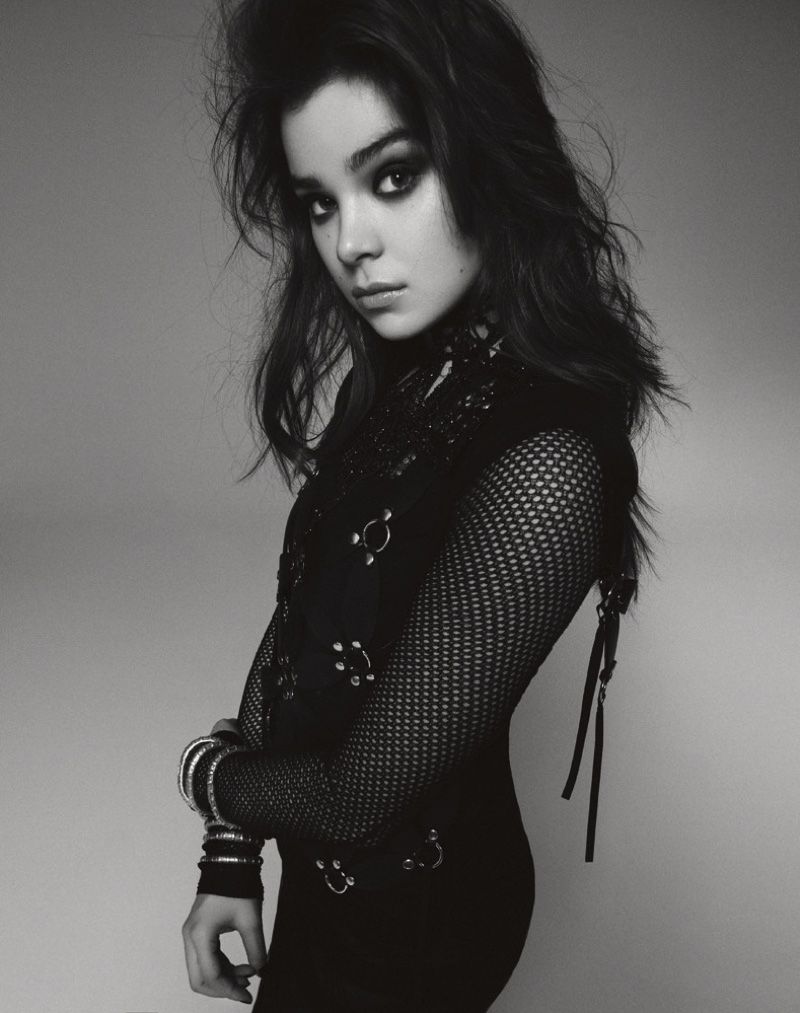 Hailee Steinfeld – 2016 UMG Grammys After Party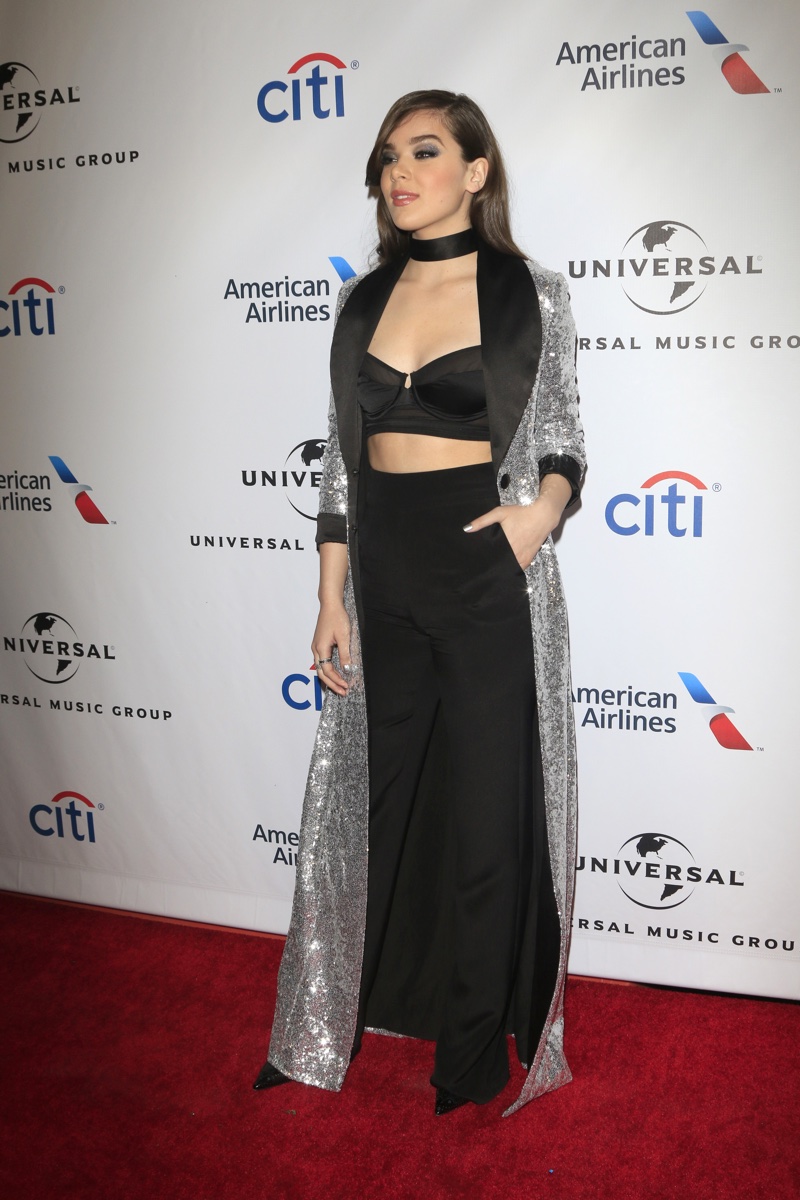 On February 15, 2016, Hailee Steinfeld stepped out to attend the Universal Music Group's 2016 Grammy After Party held in Los Angeles, California. The 19-year-old opted to wear a glittery silver coat, black crop top and high-waist trousers at the event. Hailee paired the look with smokey eyeshadow and her hair parted to the side.