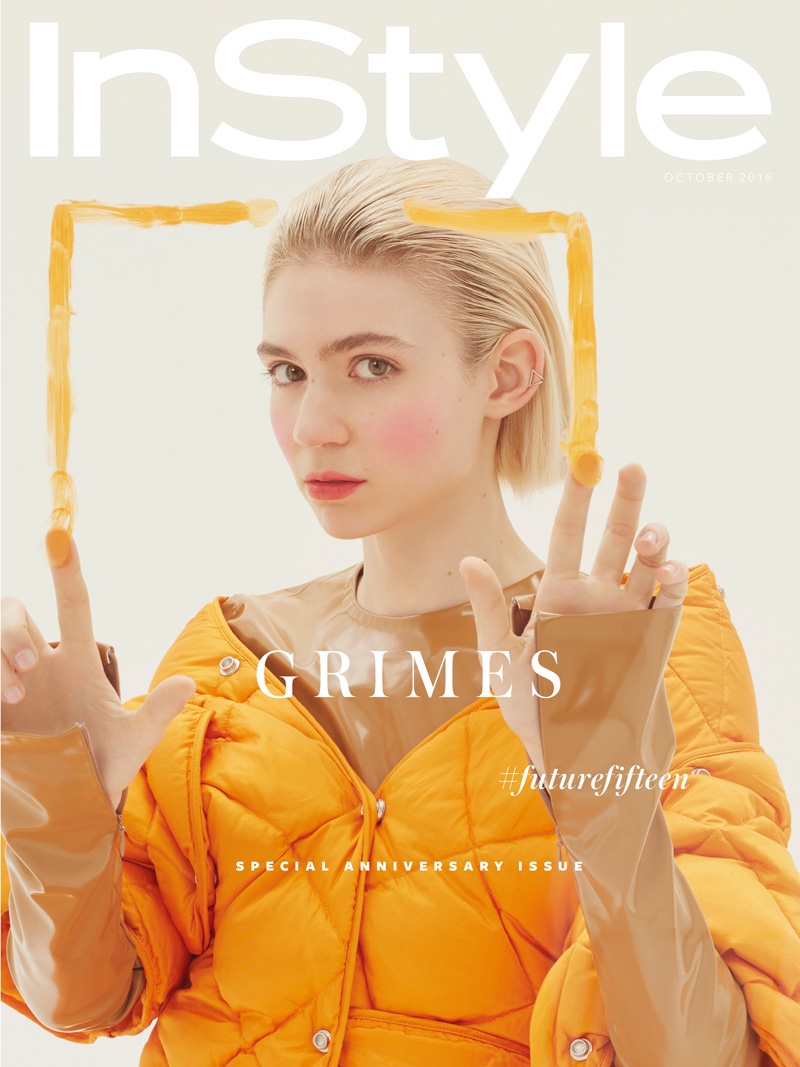 Singer Grimes graces the October 2016 cover of InStyle UK. The fashion glossy celebrates its 15th anniversary this year and launches four covers. Photographed by Nhu Xuan Hua, the blonde shows off the more artistic side of fashion in the designs of Stella McCartney, J.W. Anderson and Acne Studios. From puffer jackets to dreamy sheer gowns, Grimes serves avant-garde looks in the spread.
Related: Grimes Poses in Dark Fashions for Nylon Singapore
In her interview, Grimes tells British Instyle about dealing with anxiety when performing live. "Playing live for me is not that natural. I mean I'm not a trained musician,' she continues. 'In 2015 all the guitar parts on set were my worst nightmare. Before every show I was like 'Oh god'. I had to stop drinking so I could do the guitar part.' Hasn't drinking helped with her anxiety? 'Well I was only doing it before the show to prevent the panic attacks. I've always had them – I always think I am having a heart attack. And I would be on stage crouching behind the keyboard thinking, I can't leave, I can't leave. I think quitting drinking has made me have less anxiety overall."
To read the feature in full, see the special anniversary issue of British InStyle, on sale now. The issue is available as digital edition through Apple Newsstand.

Grimes InStyle UK – October 2016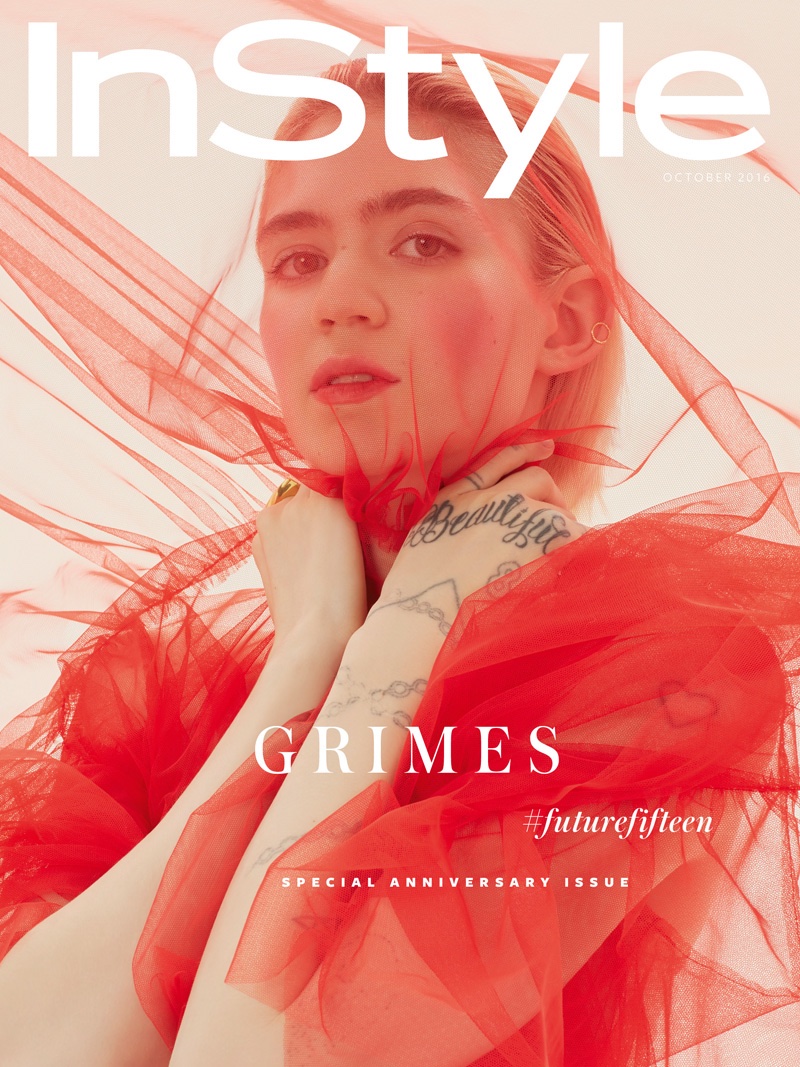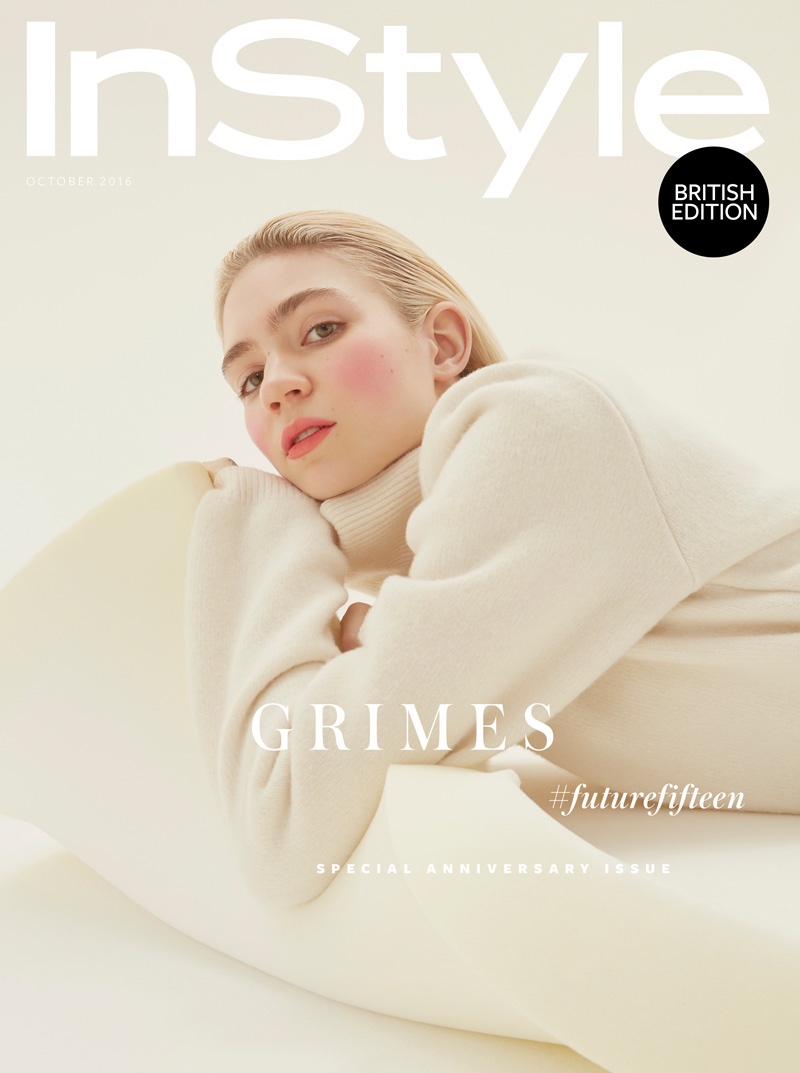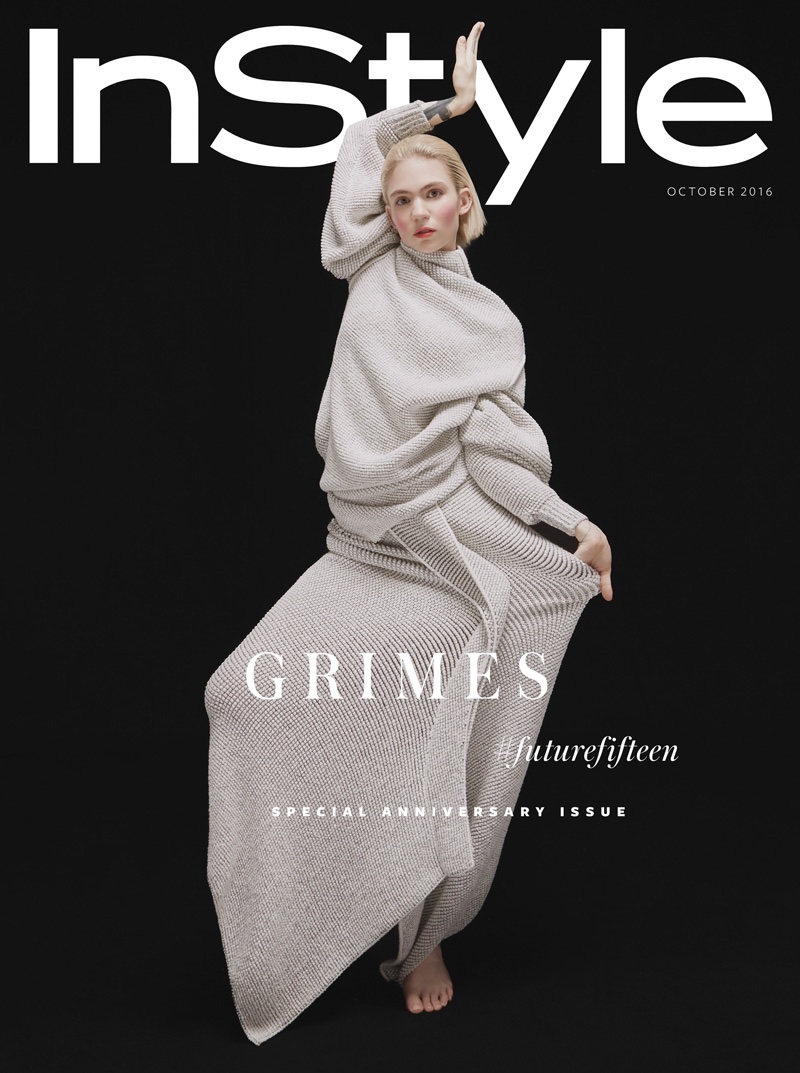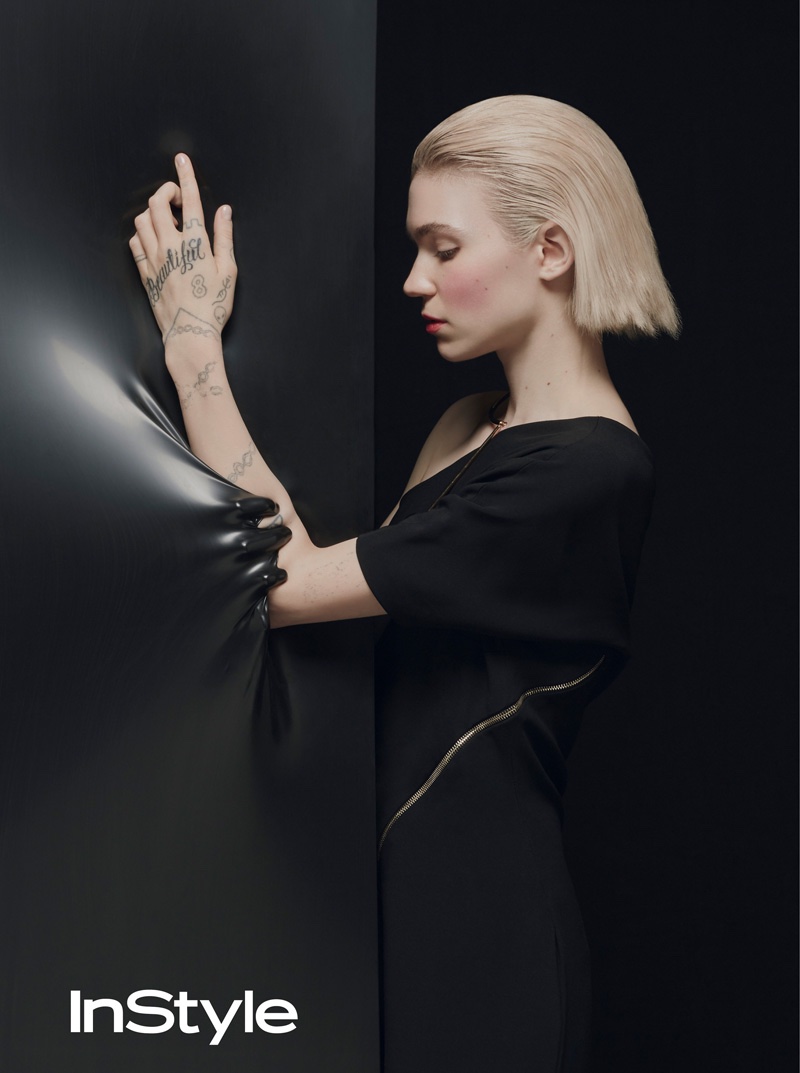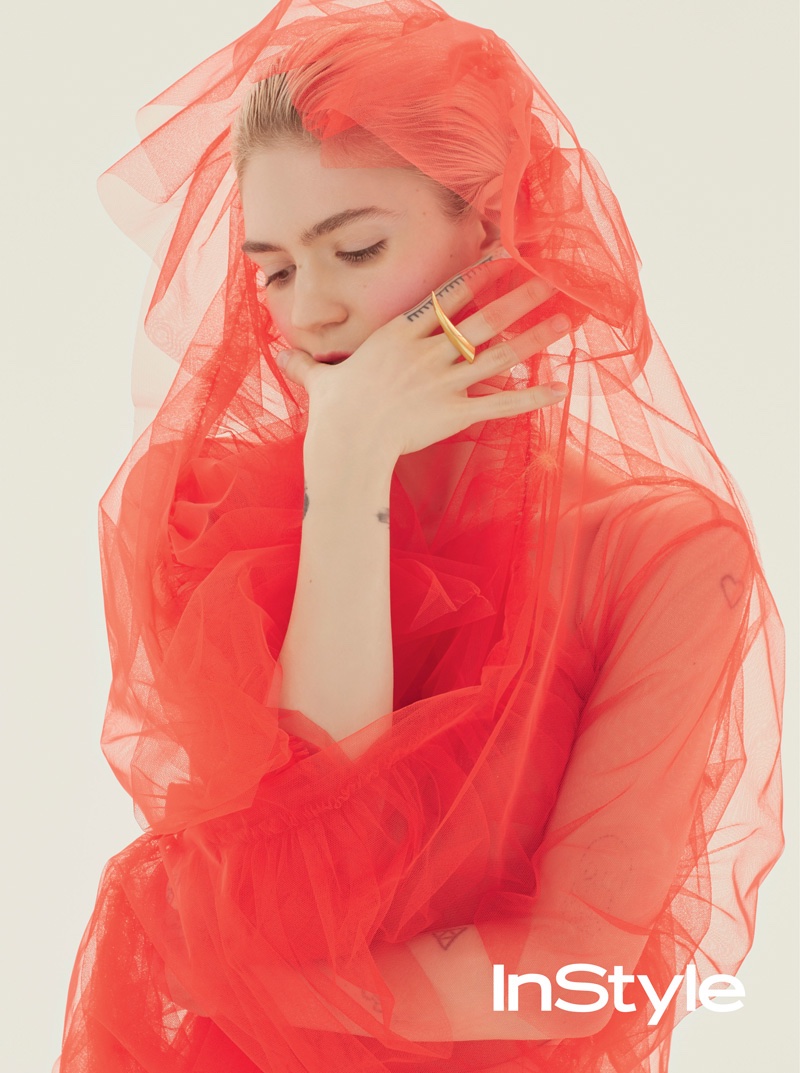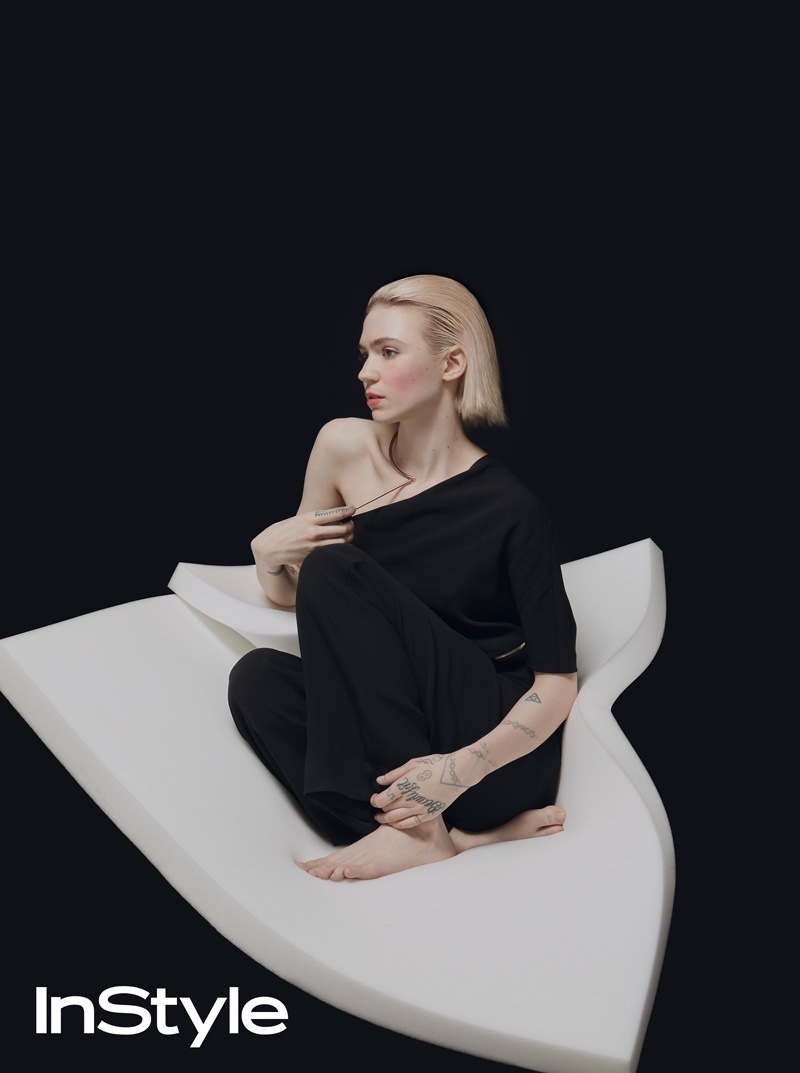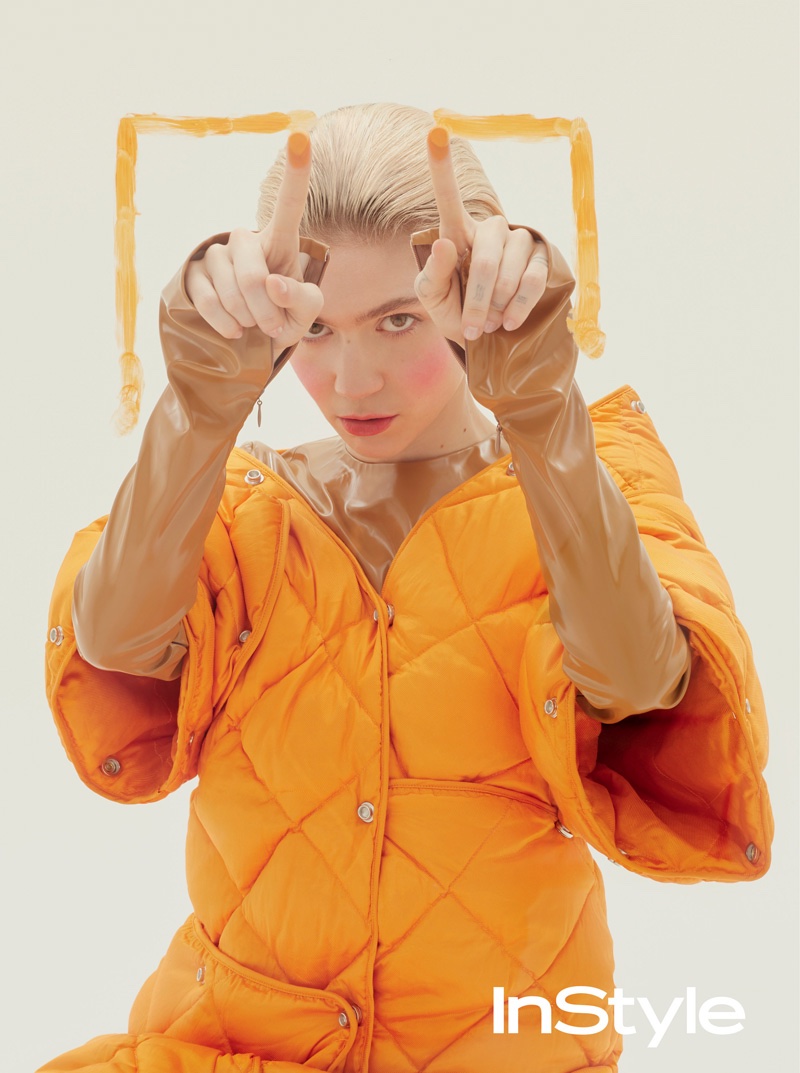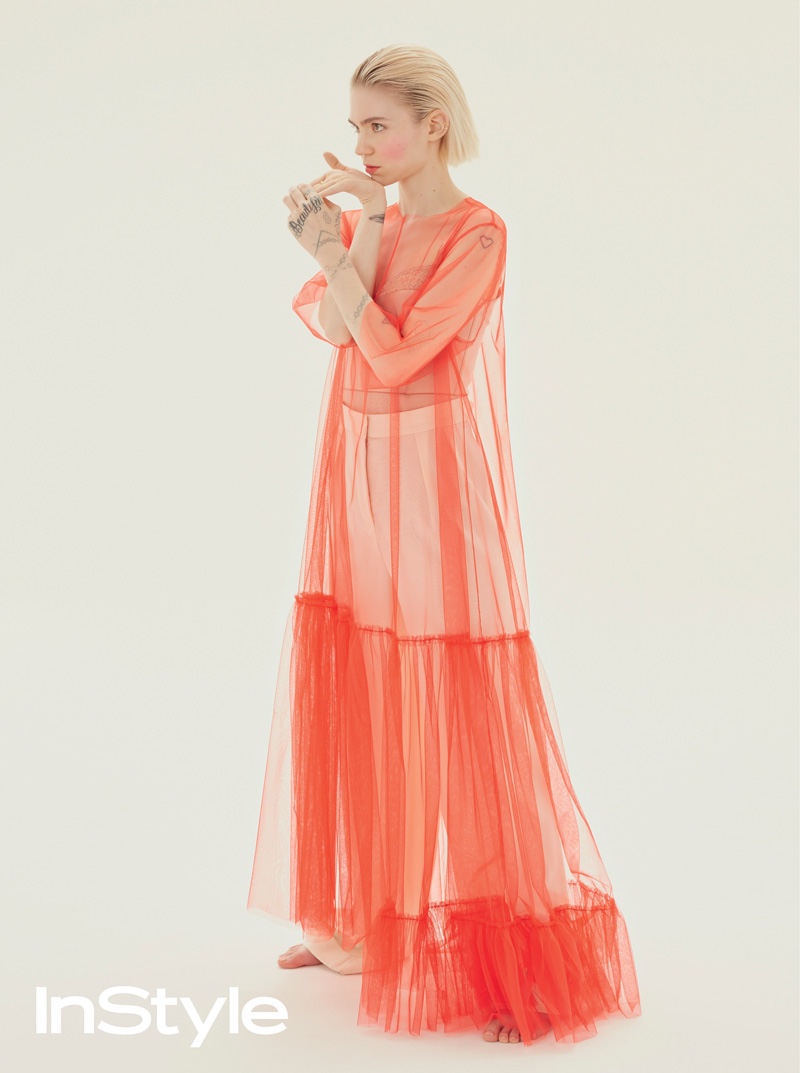 Photos: InStyle UK/Nhu Xuan Hua