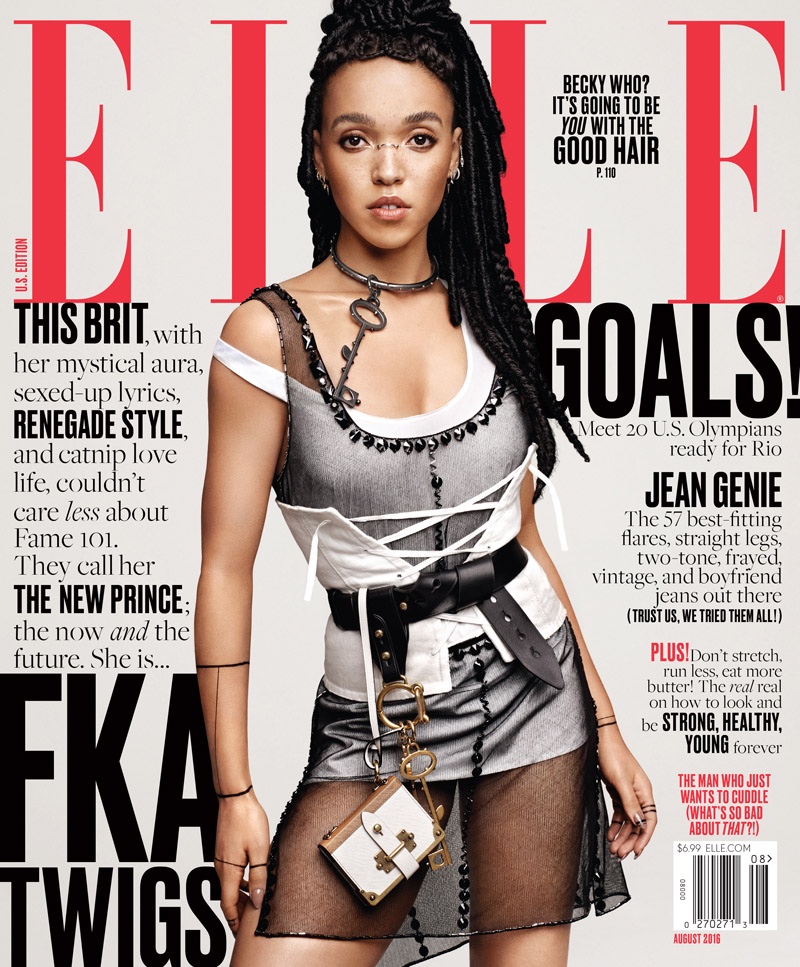 FKA Twigs lands the August 2016 cover of ELLE Magazine, posing in a Prada look complete with a corset and chained bag. Inside the magazine, Paola Kudacki photographs the R&B singer in cutting edge styles from the likes of Valentino, Salvatore Ferragamo and Calvin Klein Collection. FKA rocks her signature braids in the feature as well as some statement jewelry.
In her interview, FKA Twigs talks about being in the public eye, not using the term fan and more.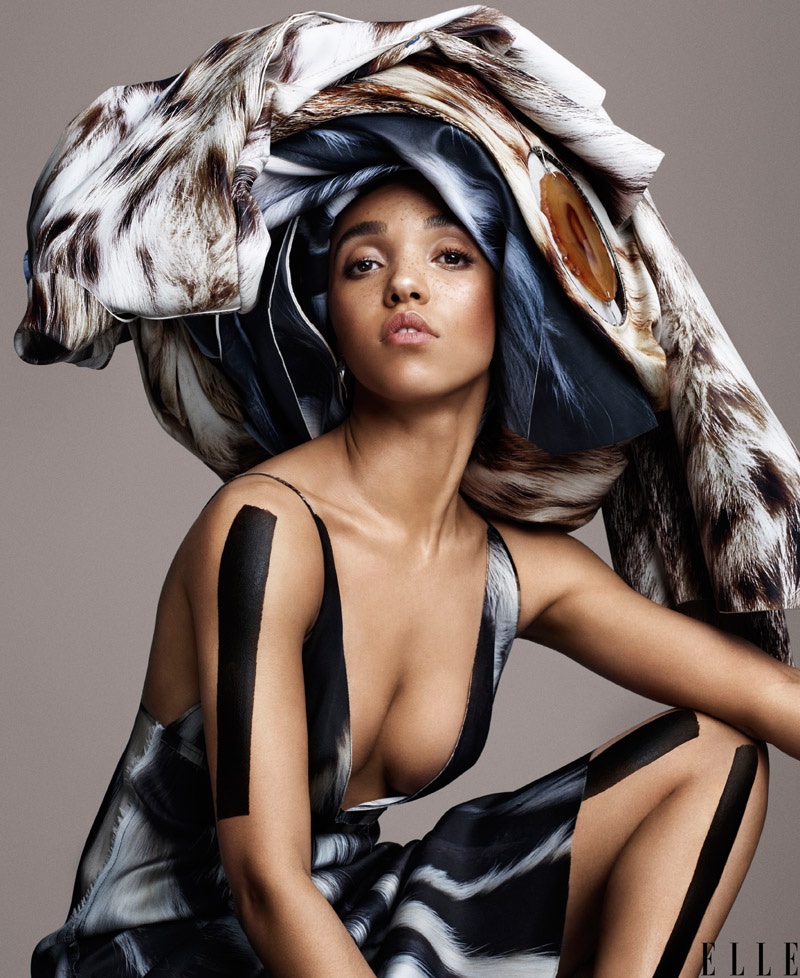 FKA Twigs on being in the public eye:
"Being in the public eye is so weird," she says. "People want to shame you. It's not a celebration of a talent." She speaks wistfully about an era before social media, when Josephine Baker could dance on tables all night, then "go out for vegetables in her T-shirt" the next day and not have it all documented.
FKA Twigs on why she refuses to use the word "fan":
To her, it feels "derogative," so she opts instead to call them "people who like my music" or "people interested in me as an artist." "They don't influence what I make," she says, "but they have a role in us all coming together and creating something genuine."