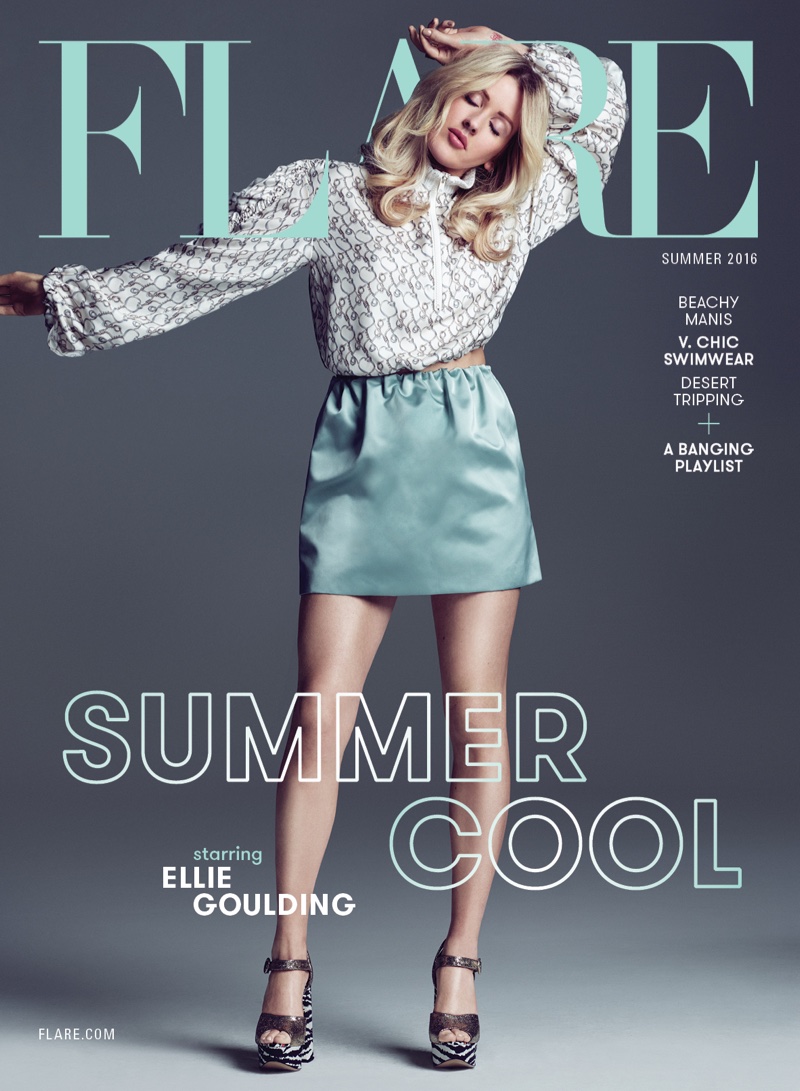 Singer Ellie Goulding graces the summer 2016 cover of FLARE Magazine, wearing a 3.1 Phillip Lim top, No. 21 skirt and Charlotte Olympia shoes. Inside the magazine, Ellie turns up the glam while posing for the lens of Nino Muñoz. Stylist Pegah Maleknejad selects standout fashions from the likes of Elizabeth and James, Roberto Cavalli, Chanel and more for the singer to wear.
In her interview, Ellie talks about her thoughts on the state of feminism, starring in Taylor Swift's 'Bad Blood' music video and more. When asked if she has ever been slut shamed, Ellie says, "I have been, 100 percent, on social media. I work out a lot; I'm proud of my body. I put up a picture of myself, and people are like, 'Put it away; you're supposed to be a good influence on young people.' Young women should have the freedom to post a picture with no makeup and wearing a track suit or in full makeup and a tight dress."
To see Ellie's full feature, pick up FLARE's Summer 2016 issue on Texture, out now.
Related: Ellie Goulding Talks Being a Role Model
Ellie Goulding – FLARE Magazine – Summer 2016