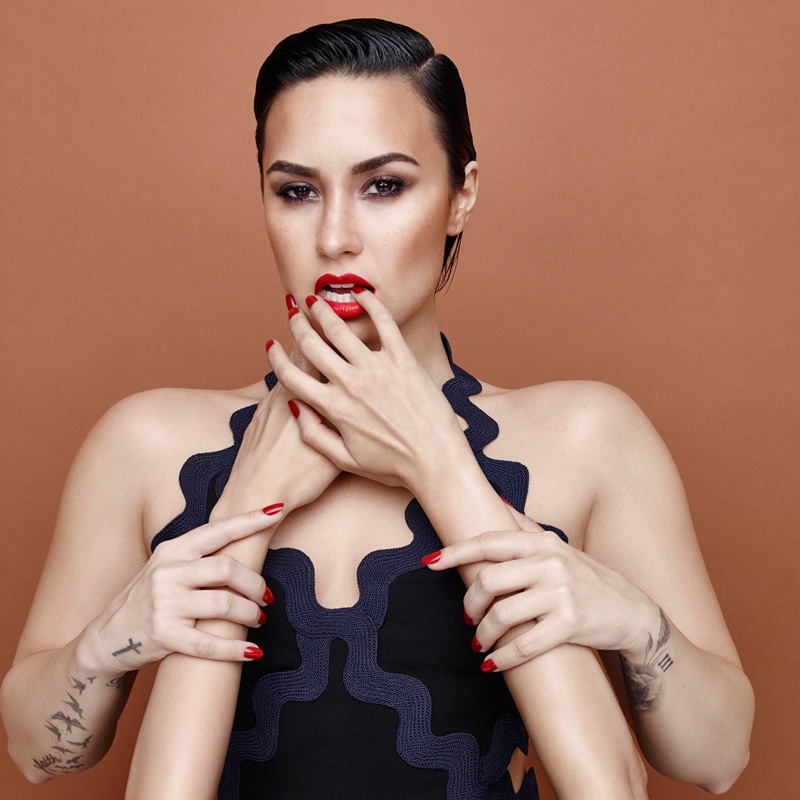 Pop star Demi Lovato gets glam for a beauty feature shot for online magazine, Refinery29. Captured by Nagi Sakai, the 'Confident' singer tries on a mix of bold makeup looks as well as fresh faced beauty for the stunning shots. In the shoot, Demi can be seen wearing the designs of Giuseppe Zanotti, Jonathan Simkhai, Sveta and more styled by Maher Jridi. / Hair by Clyde Haygood, Makeup by Jo Baker
In her interview, Demi talks about a recent Twitter controversy. When hearing that Taylor Swift donated $250,000 to Kesha's legal defense, Demi not so subtly tweeted, "Take something to Capitol Hill or actually speak out about something and then I'll be impressed." This began speculation of a feud between Lovato and Swift.
When questioned, Demi responded, "Listen, there's nothing positive that comes from pitting women against each other. There are women that I don't get along with, and that's fine. My thing is, don't brand yourself a feminist if you don't do the work. I have an immense amount of respect for women like Lena Dunham…or Beyoncé, who make amazing political statements through their work."
Demi Lovato – Refinery29 2016 – Nagi Sakai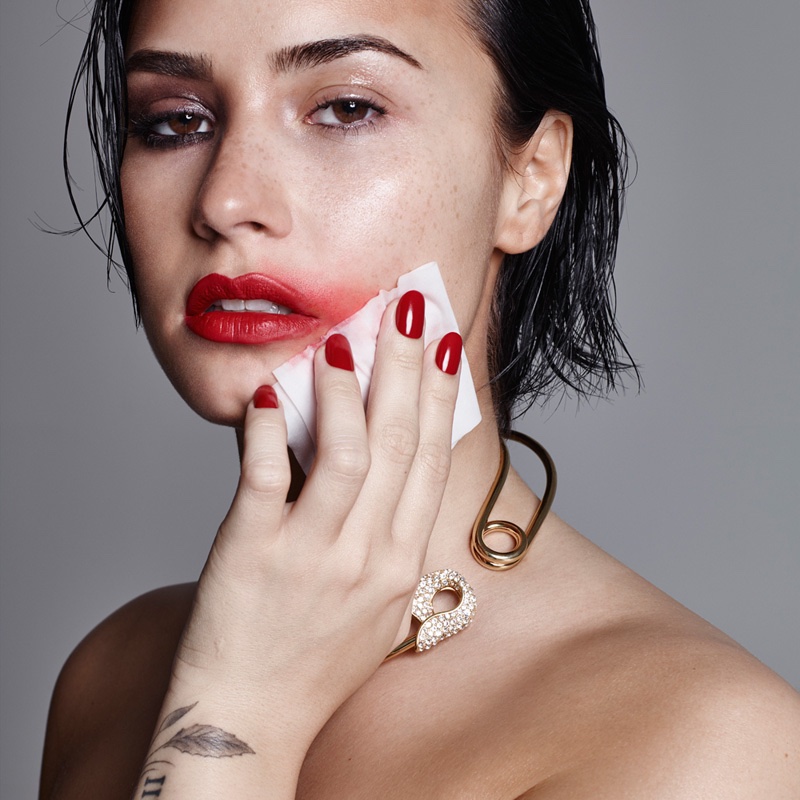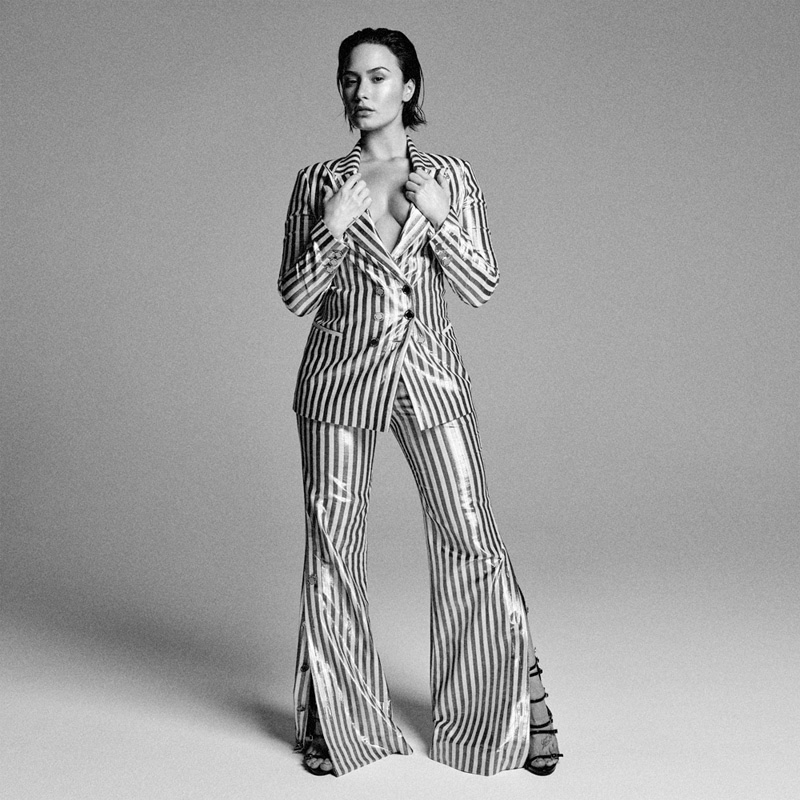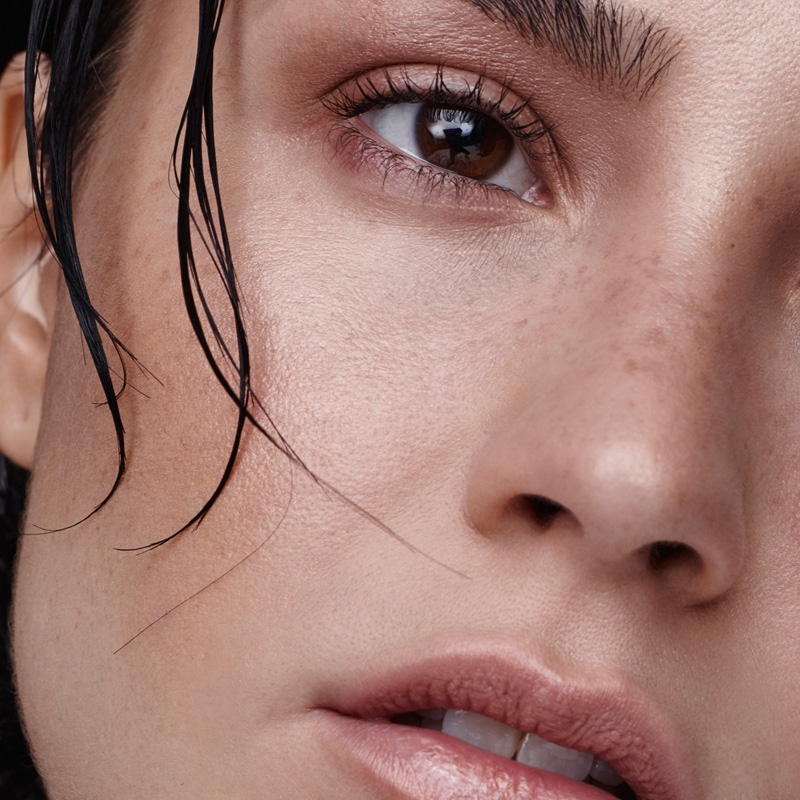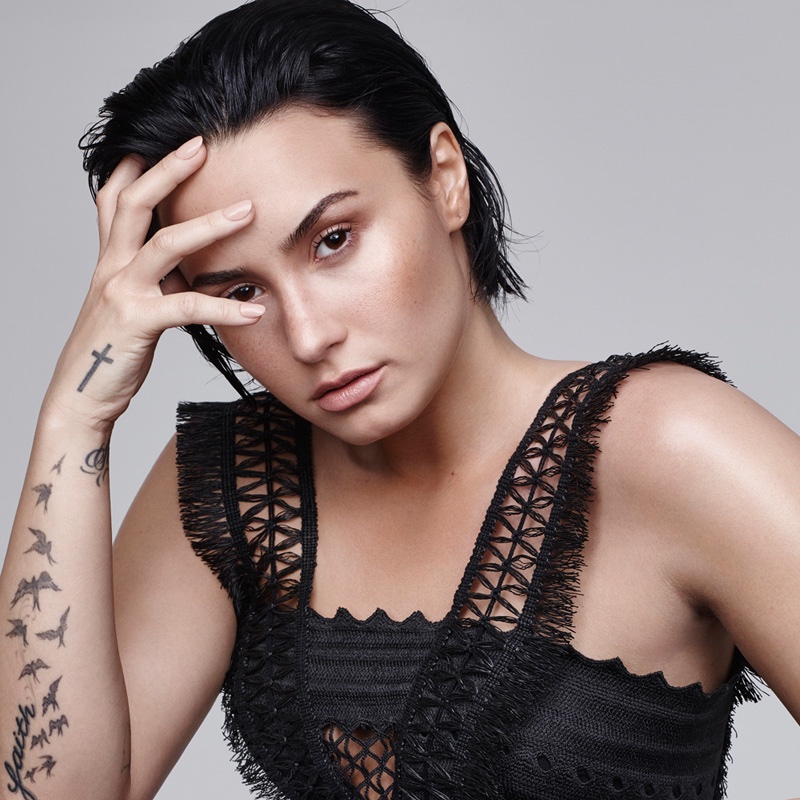 Demi Lovato – Late Late Show with James Corden Appearance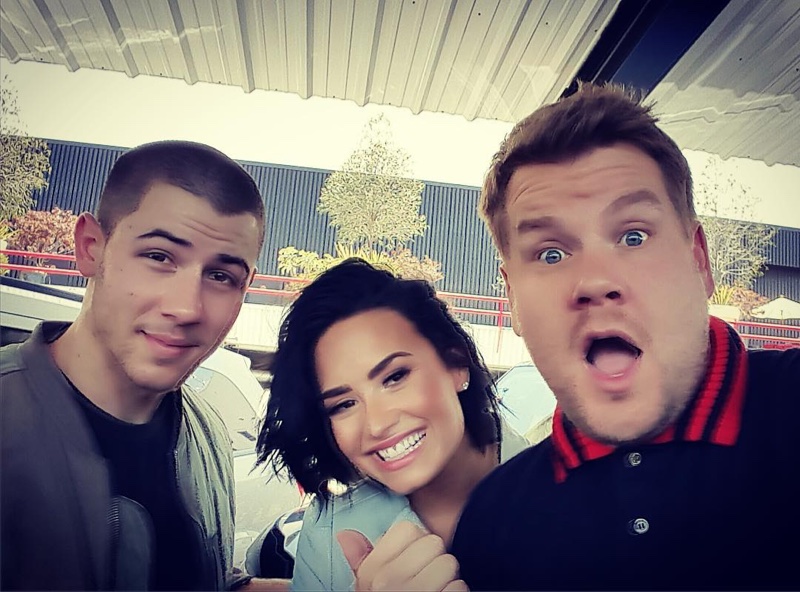 In addition to her recent Refinery29 feature, Demi Lovato was also featured in 'The Late Late Show's' Carpool Karaoke video with the late night program's host, James Corden, and long time friend Nick Jonas. The three had a very entertaining chat and even sang some of Joe and Demi's song including 'Confident' and 'Chains'. Check out the clip below.