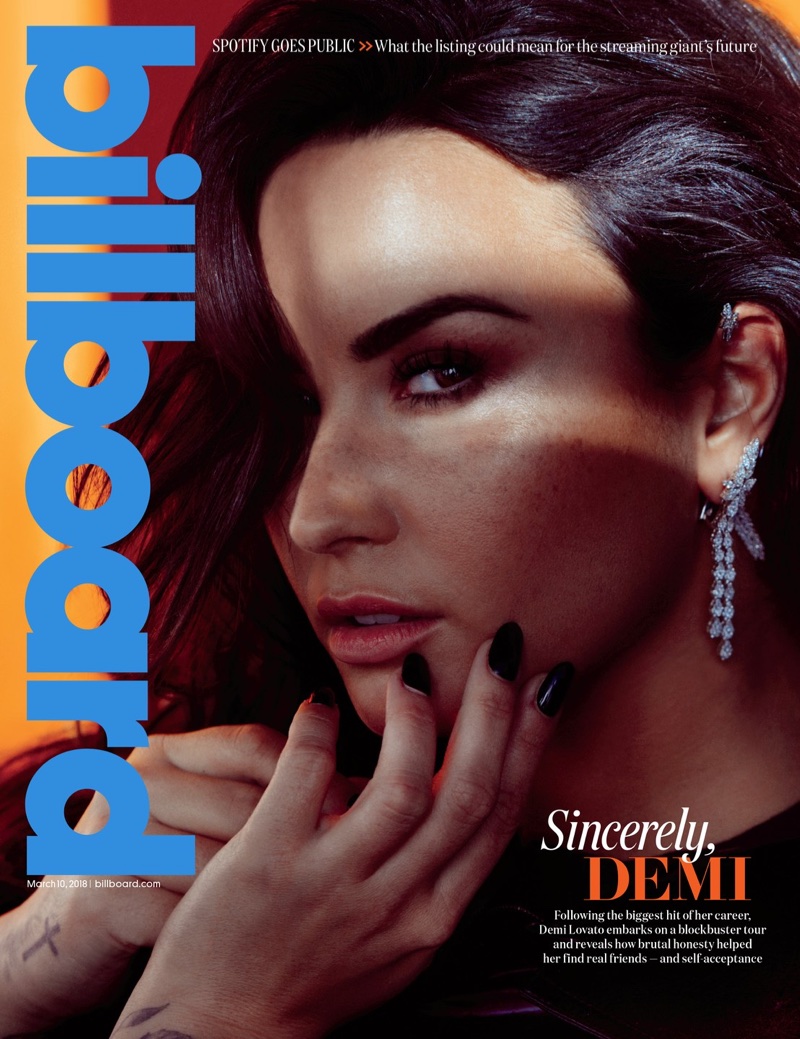 Singer Demi Lovato looks ready for her closeup on the March 10th, 2018 cover of Billboard Magazine. Photographed by Austin Hargrave, the brunette beauty shows off a black manicure with a glittering earring. Inside the glossy, Demi wears chic styles including glossy coats and metallic suiting. Stylist Jonny Lichtenstein dresses the 25-year-old in the designs of Chanel, Baja East, Rodarte and more.
Related: Demi Lovato Serves Rocker Chic Vibes for ELLE Canada

Cover Shoot: Demi Lovato for Billboard Magazine March 2018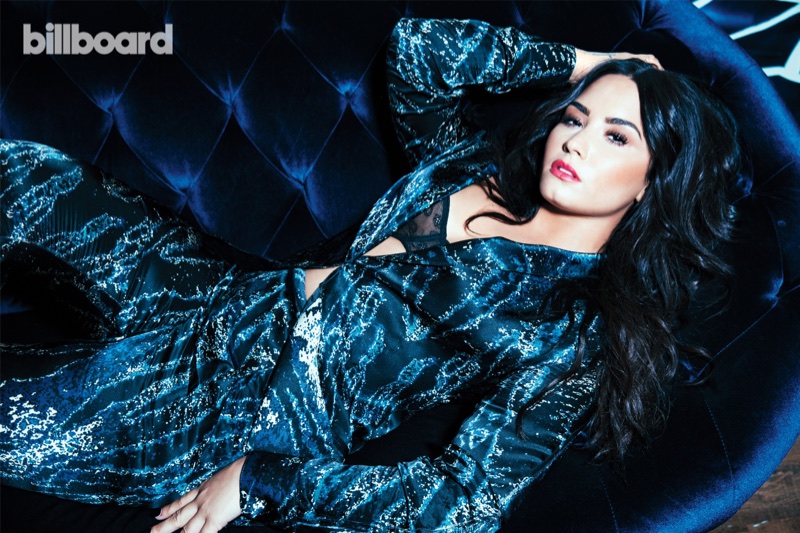 Demi Lovato on Her Friendship with Ariana Grande
In her interview, Demi talks about her friendship with fellow pop star Ariana Grande.
"When Ariana Grande and I hang out, it's super chill. One time I went over to her place. She had never heard of the Charles Manson murders." As both tweeted later, they hiked to his Cielo Drive house and rang the bell. "We were spooking ourselves out!"