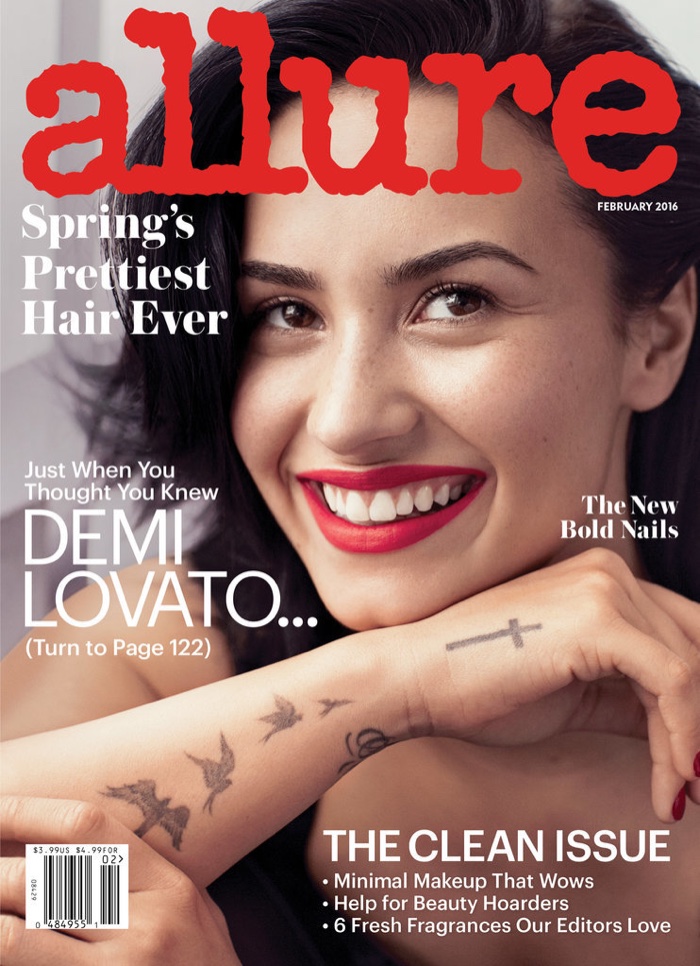 Singer Demi Lovato is all smiles on the February 2016 cover of Allure Magazine. Flaunting a tattooed arm and a red lipstick look, the star brings a jovial mood to the new issue. Inside the magazine, Demi poses for Alexi Lubomirski in form-fitting looks including a black gown and lingerie look.
Demi Lovato – Allure Magazine
Demi, who previously posed nude for Vanity Fair, talks to the magazine about her newfound body confidence. "I've never felt as confident in my skin as I do today. A year ago, on tour, almost every inch of my body was covered by clothing, and it was because I was hiding behind so many layers."
"Once I started feeling better about myself, I felt better about showing more skin. I have insecurities about my arms, so to wear a tank top on stage is extremely liberating for me, and uncomfortable sometimes. It's also a statement, like, 'Hey, watch out. You're no longer getting the insecure Demi that you've been getting for the past couple of years. I mean business now.'"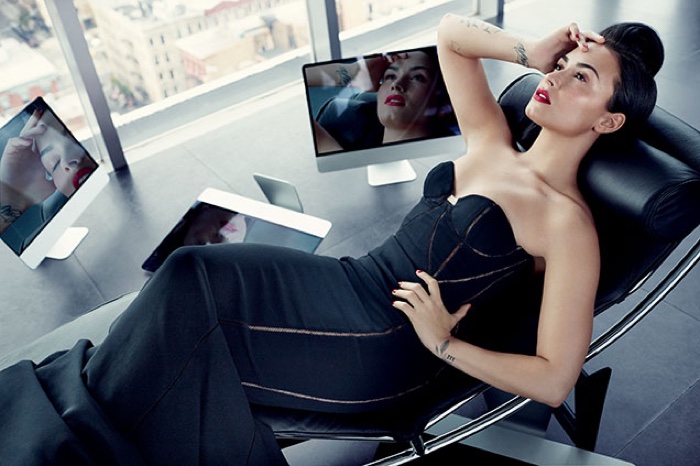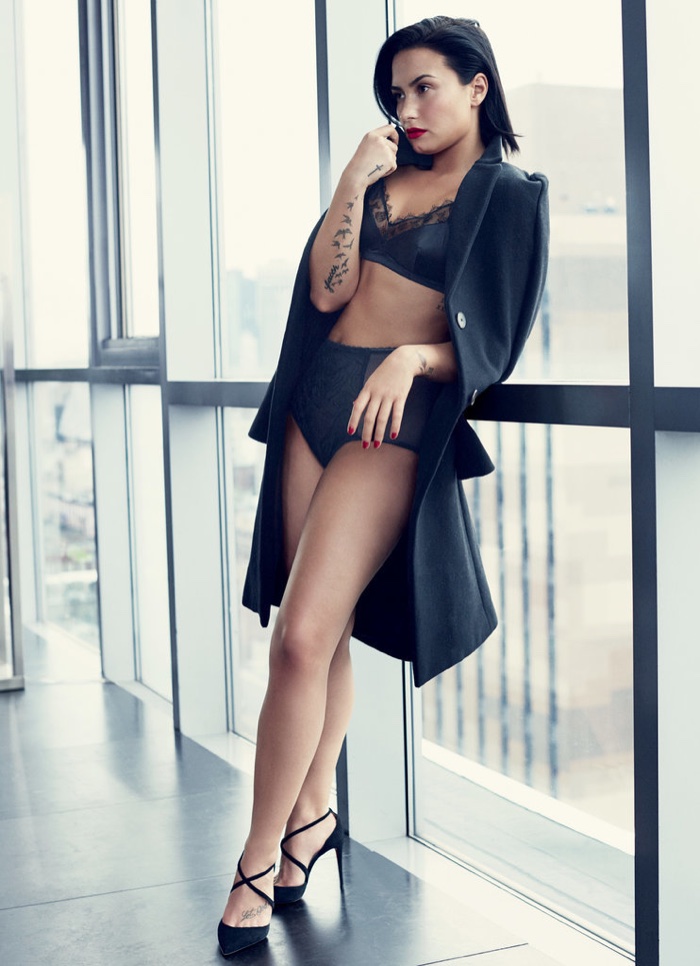 Demi Lovato – Billboard 10th Annual Women in Music Event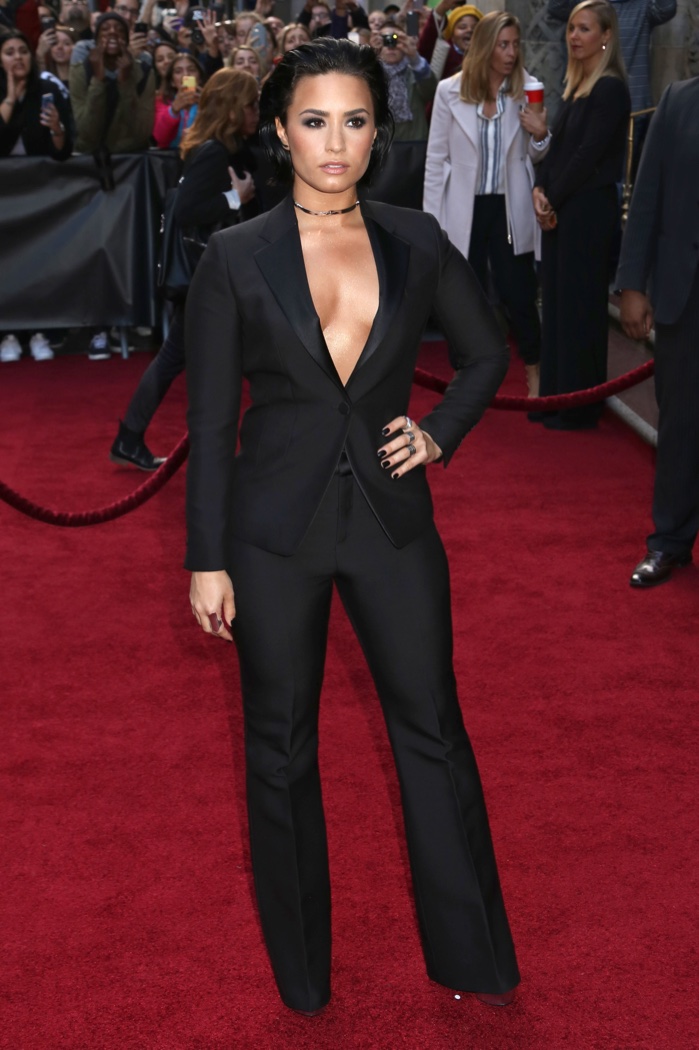 Demi also showed some more of that body confidence at the 10th Annual Billboard Women in Music event held in Los Angeles, California, on December 11th. The singer opted to wear a black pantsuit with a form-fitting cut and plunging neckline. Demi Lovato paired the look with a slicked back hairstyle and smokey eyeshadow.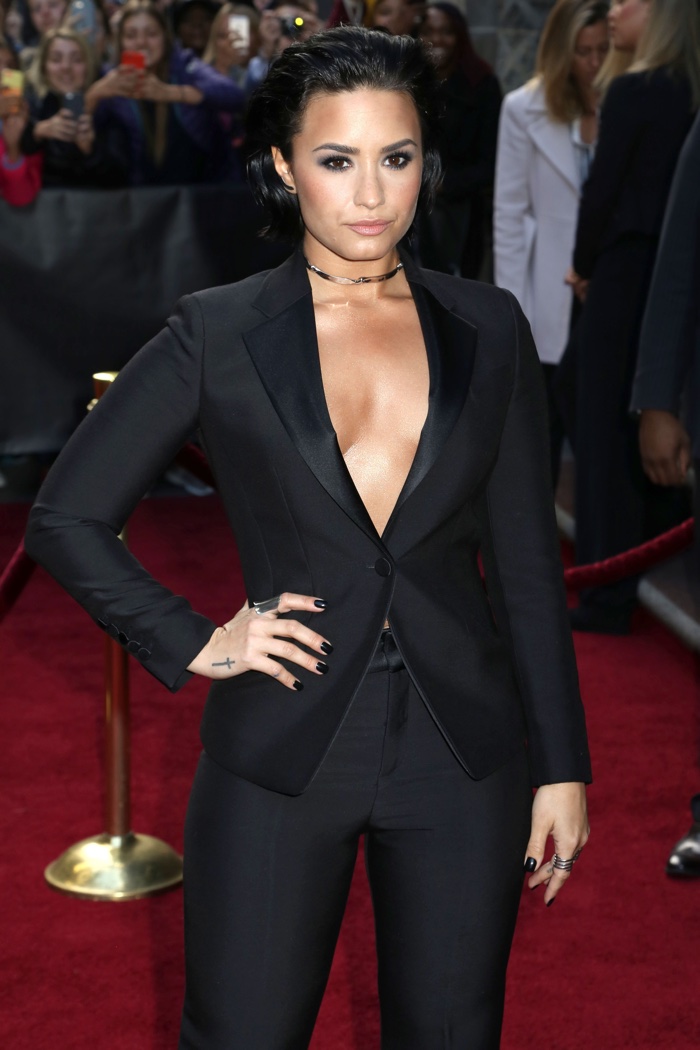 Demi Lovato – Recent Instagram Photos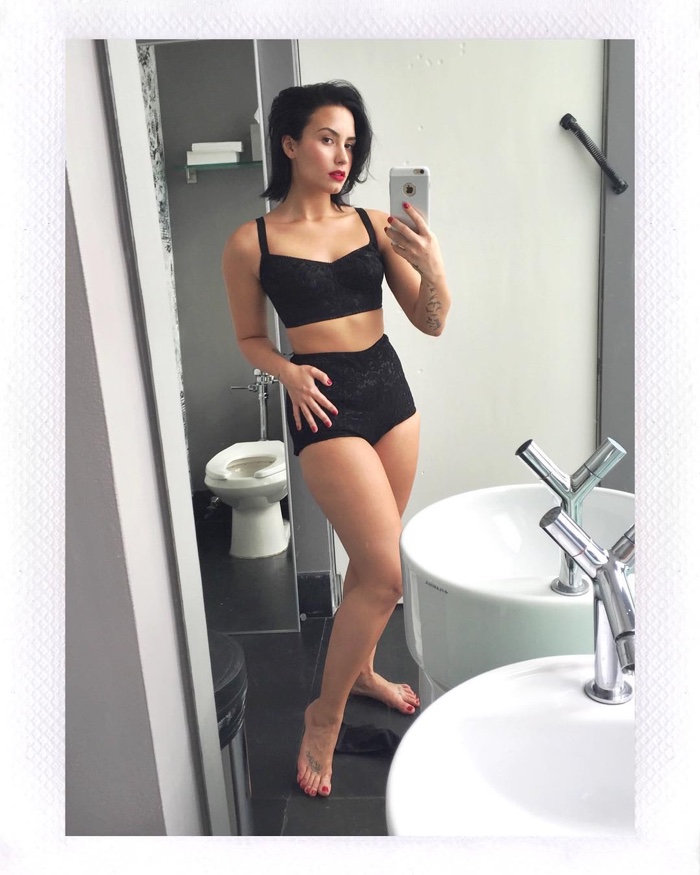 With over 32 million Instagram followers, Demi Lovato knows how to rule social media. The singer frequently updates her page with selfies, behind the scenes images and even funny memes. Recently, Demi shared a behind the scenes snap from her Allure shoot that is also unretocuhed.