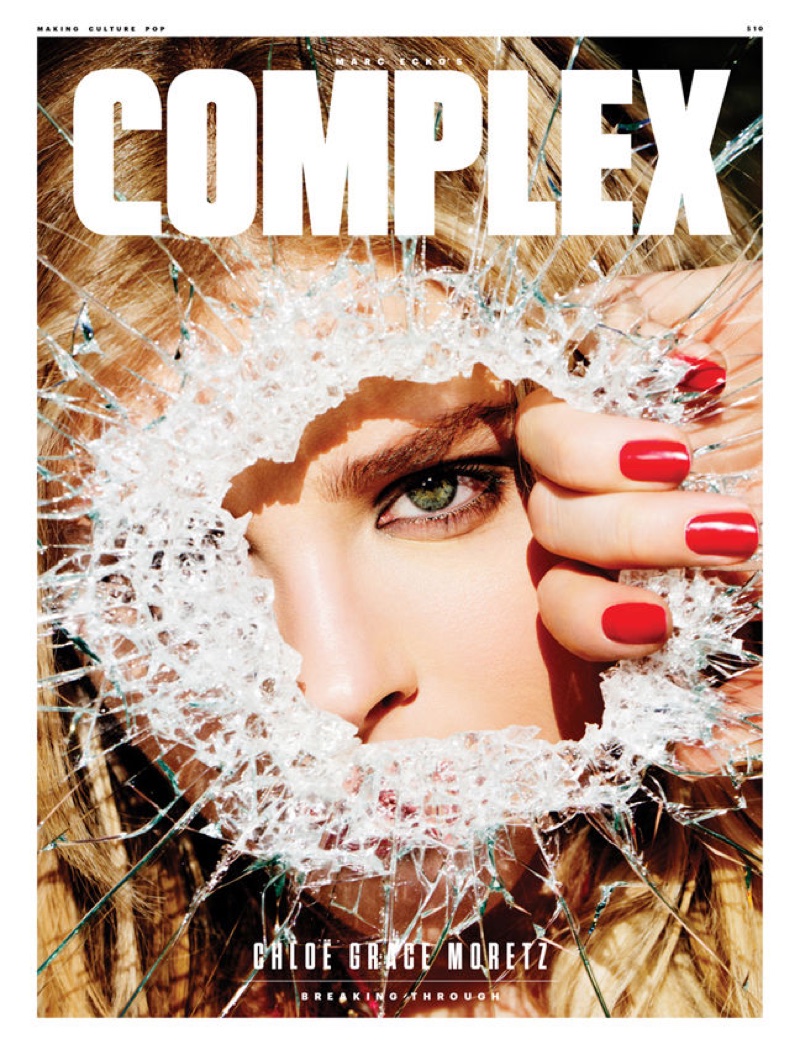 Star of 'Neighbors 2: Sorority Rising', Chloe Grace Moretz, lands the April-May 2016 cover of Complex Magazine. Looking through a sheet of broken glass, the blonde shows off a red manicure and intense gaze photographed by Tony Kelly. Inside the issue, Chloe Graces poses in what looks like the day after a major sorority party. Complete with toilet paper, red cups and left over debris, Chloe manages to keep her cool in stylish looks.
For her interview, Chloe Graces talks about her feminist views and how they align with her upcoming role as Ariel in 'The Little Mermaid' live action film. "We want to make this good for girls," she explains. "We can't make this regressive tale in a modern world. We're going to flip it on its head. It's going to feel good for women and men in the sense that it's not just appropriating feminism, and it's not leaning on regressive stereotypes."
Chloe Grace Moretz – Complex Magazine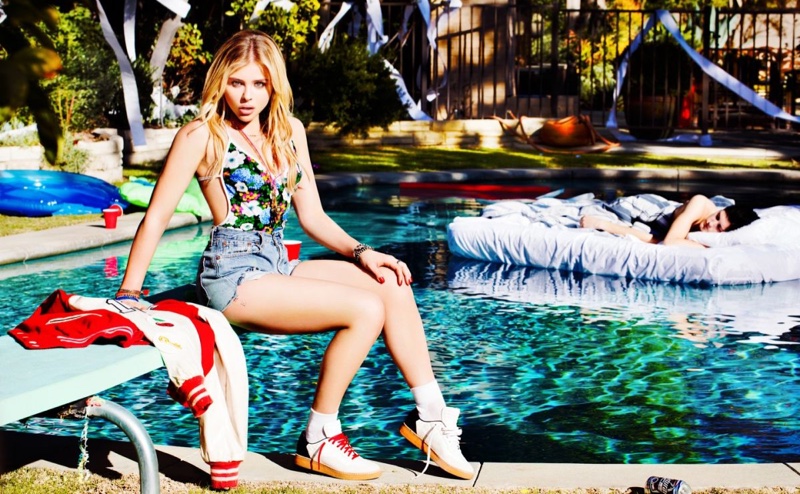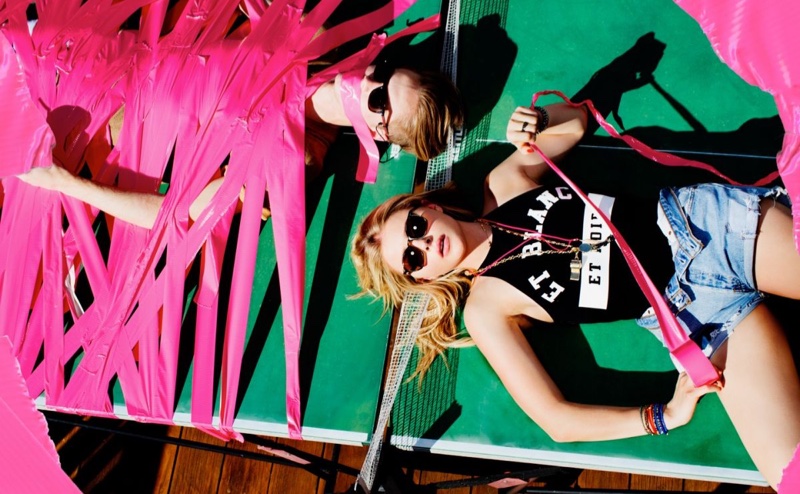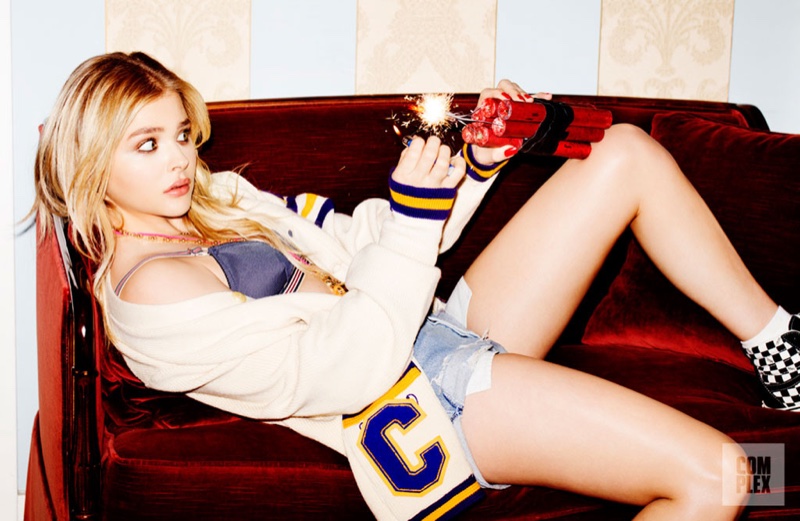 Chloe Grace Moretz – 5th Wave LA Premiere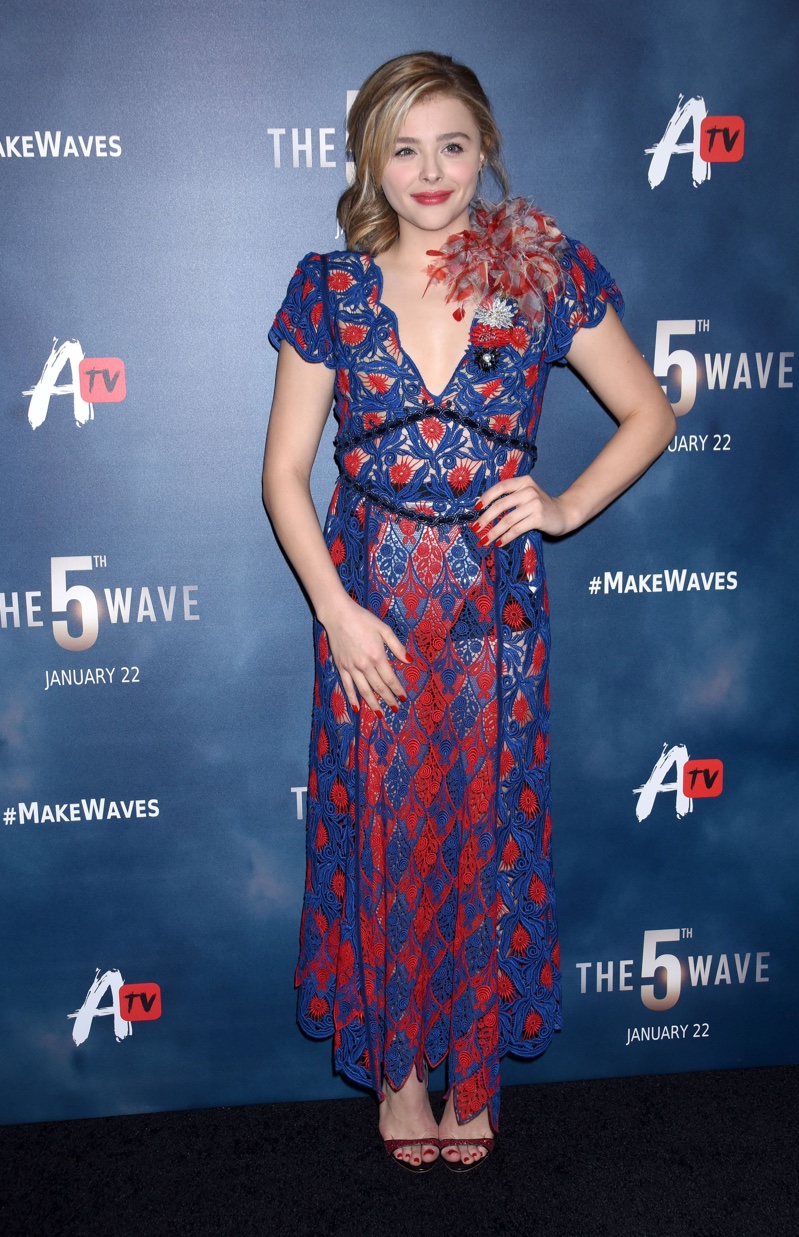 Back in January, Chloe Grace Moretz attended the premiere of her sci-fi film, 'The 5th Wave'. The actress opted to wear a blue and red Marc Jacobs dress with feather embellishment on the shoulder. For her beauty look, Chloe paired the ensemble with a mussed updo, berry red lip color and rouged cheeks.