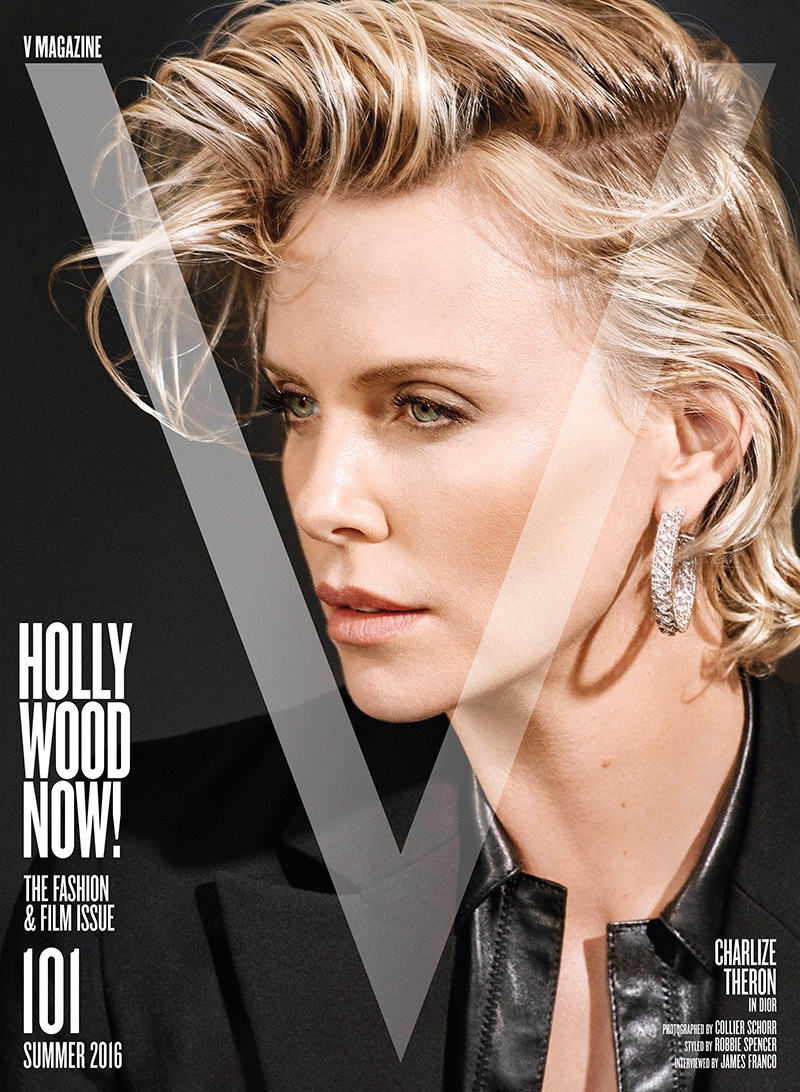 Charlize Theron gets her closeup for V Magazine #101 cover. 'The Huntsman: Winter's War' star wears a tousled hairstyle and hoop earrings for the Collier Schorr lensed images. Inside the magazine, Charlize looks casual glam in the designs of Prada, Coach, Givenchy and more.
In her interview, Charlize opened up about her embarrassing first audition, being a woman in Hollywood and more. "It's brutal when you think of the truth of what we face in society, what it means for a woman versus what it means for a man. What we, especially women, consider to be our strengths and to be our weaknesses," she says about being a woman in acting.
She continues, "That aging is a weakness that we think of it that way. Yet, it's when we're at our wisest. We've experienced everything and we should be considering ourselves the richest. We live in a society where women are treated like wilted flowers. They used to be pretty, but now they're just kind of wilting."
Related: Charlize Theron Stuns in J'dore Dior Lumiere Ad
Charlize Theron – V Magazine #101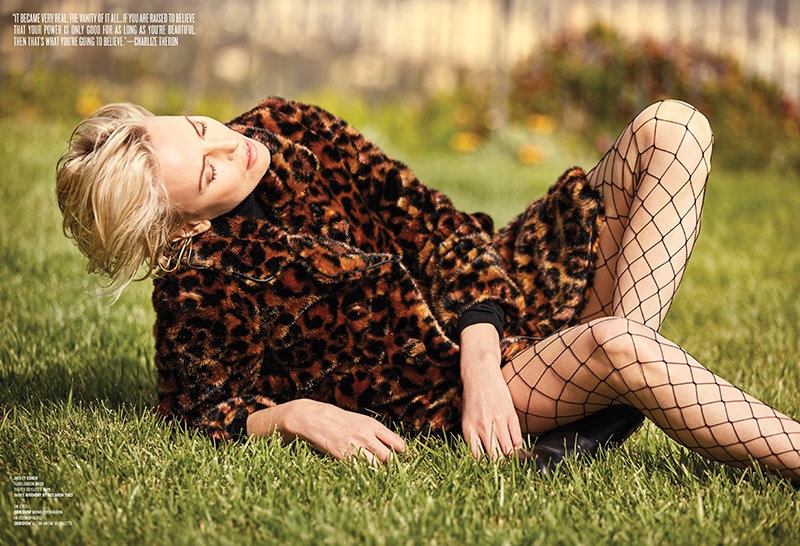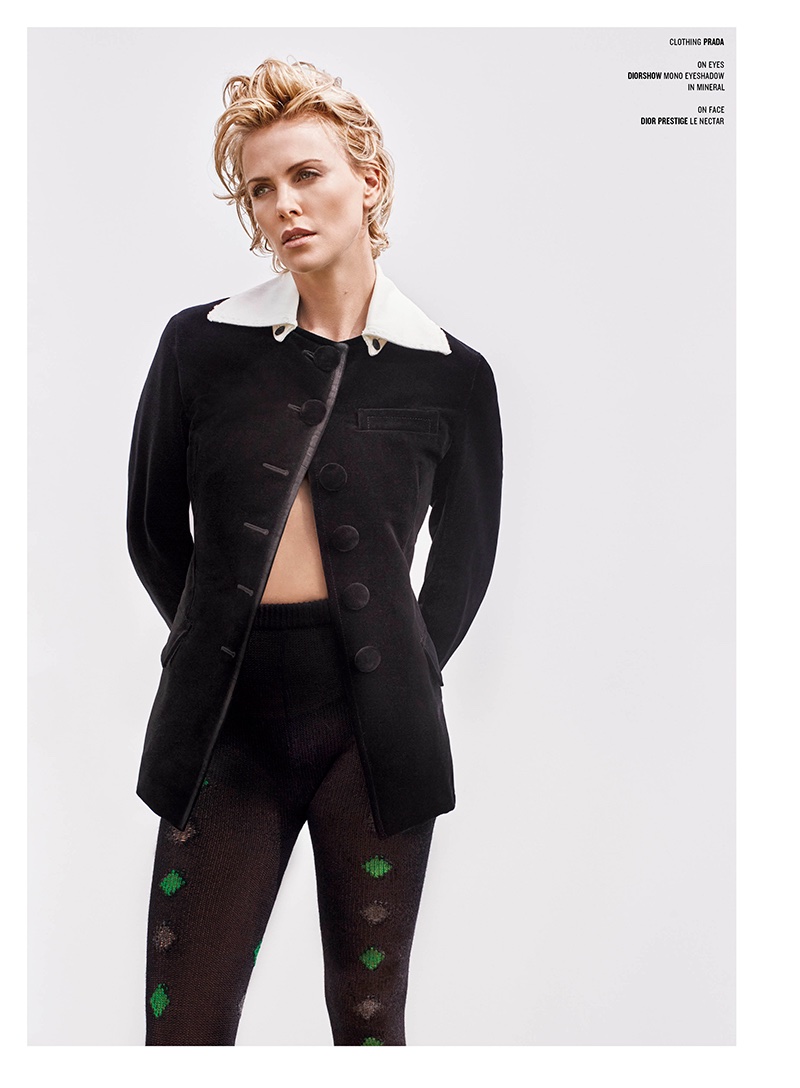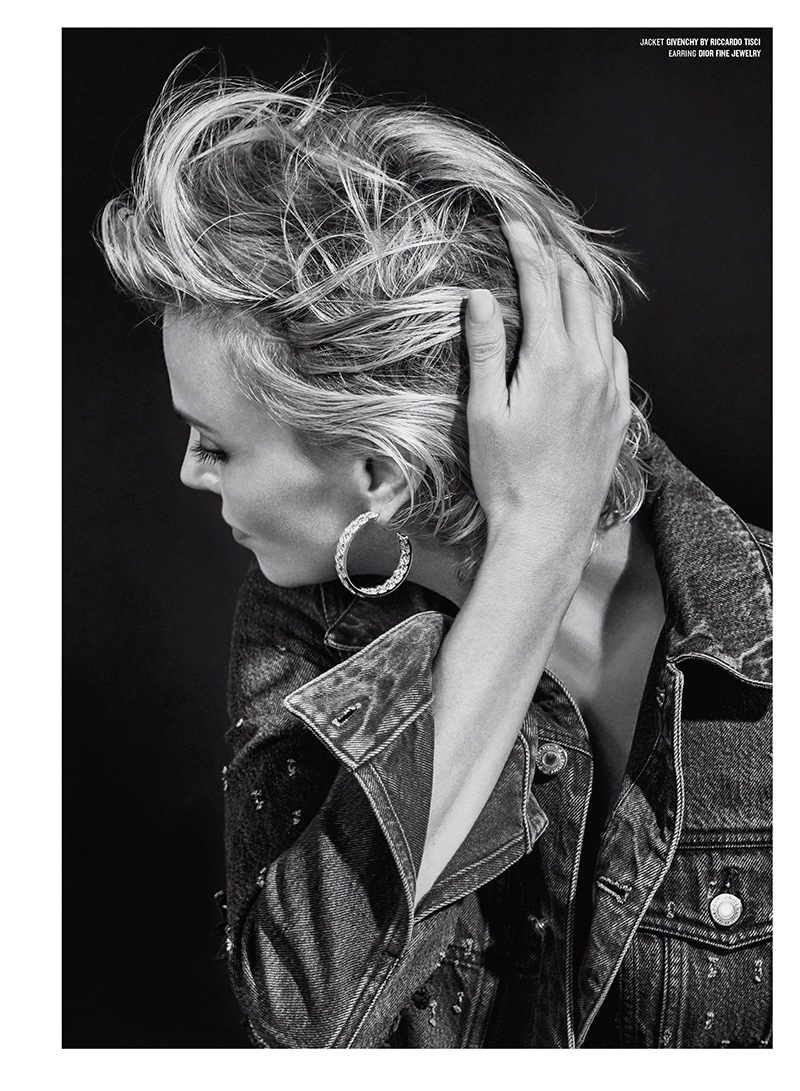 Charlize Theron – 2016 MTV Movie Awards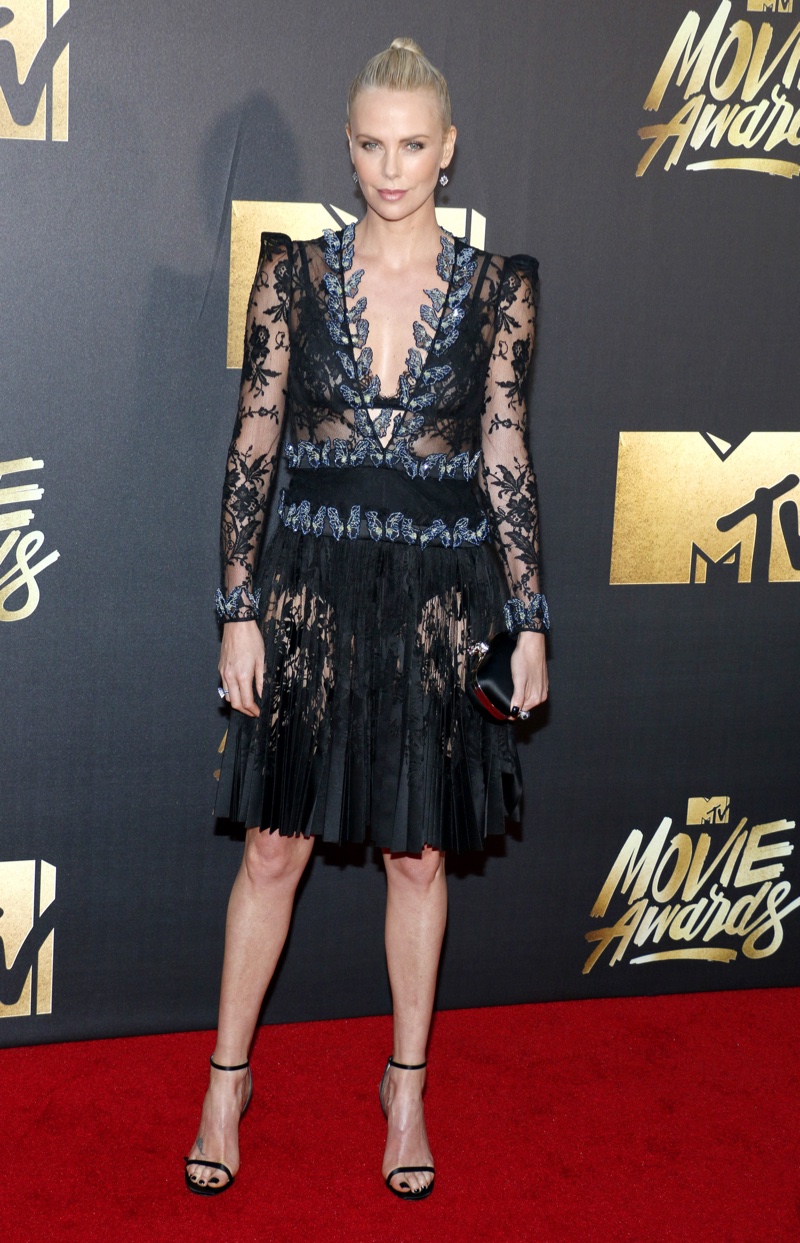 In addition to her recent V Magazine cover, Charlize Theron could also be spotted at the 2016 MTV Movie Awards held in Los Angeles, California, earlier this month. The blonde actress rocked a lace and sheer black dress from Alexander McQueen. Charlize paired the look with strappy black 'Nudist' heels. For beauty, Charlize wore a dewy makeup look with an updo hairstyle.