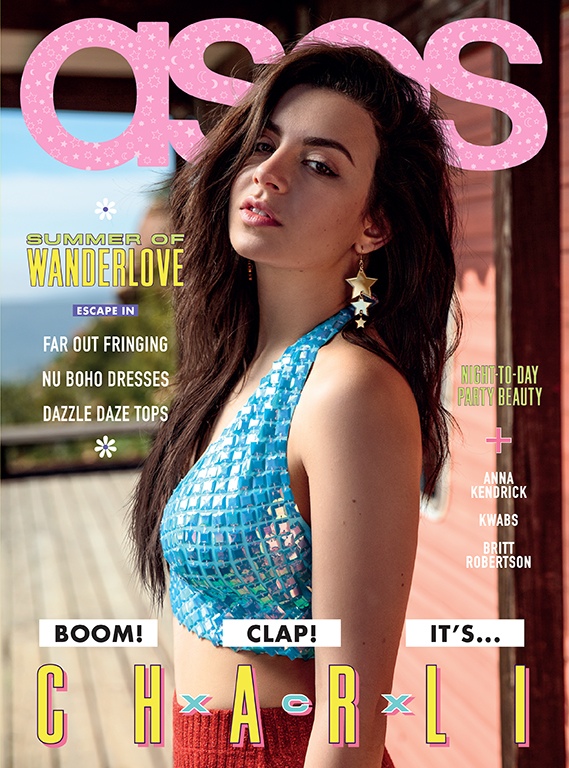 Pop singer Charli XCX graces the June 2015 cover of ASOS Magazine, looking disco chic in a sequins halter top and high-waist trousers. Inside the magazine, Charli rocks the 1970s trend including suede, fringe and metallic styles. It's certainly a change from her recent, sexy Maxim shoot. In her interview, the brunette talks about her music, Rita Ora, her UK tour and more.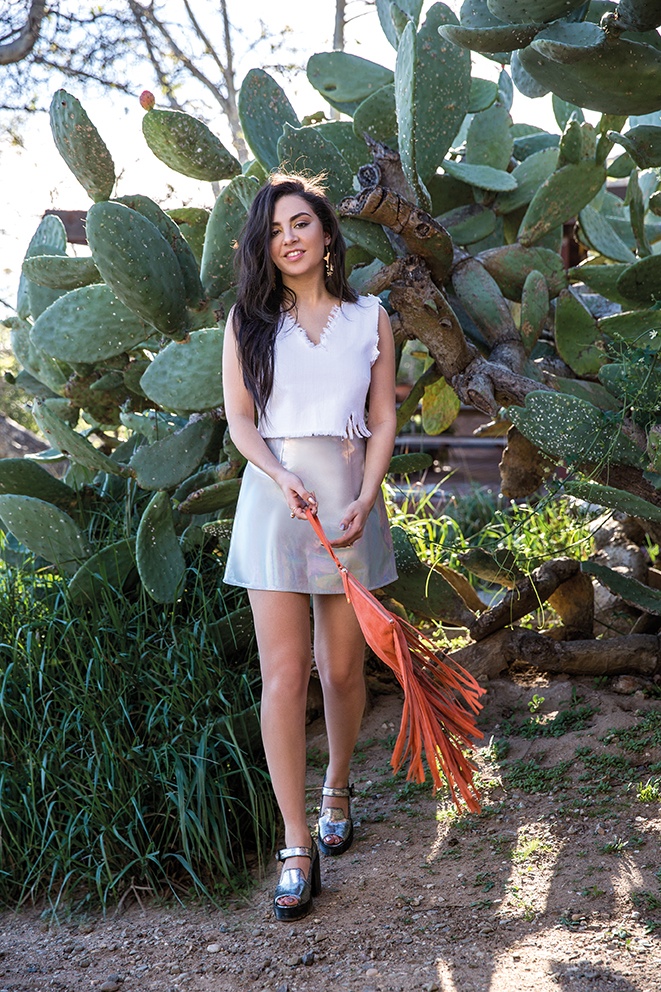 On her music:
"It's like The Ramones and Barbie had sex… it's loud, it's in your face, but it's like …pink and sassy too. It's a big middle finger to all the people who thought that I'd get dropped or wasn't a credible artist".
On her partner in crime Rita Ora:
"Rita is so fun and so refreshing to be around… we click so well because we're both chilled. Rita is the opposite of a diva and I love that about her".
On getting her voice heard:
"I'm stubborn and I have goals… I want to have my fingerprints all over radio forever, not necessarily me singing the songs… but writing. I've set the bar very high for myself".