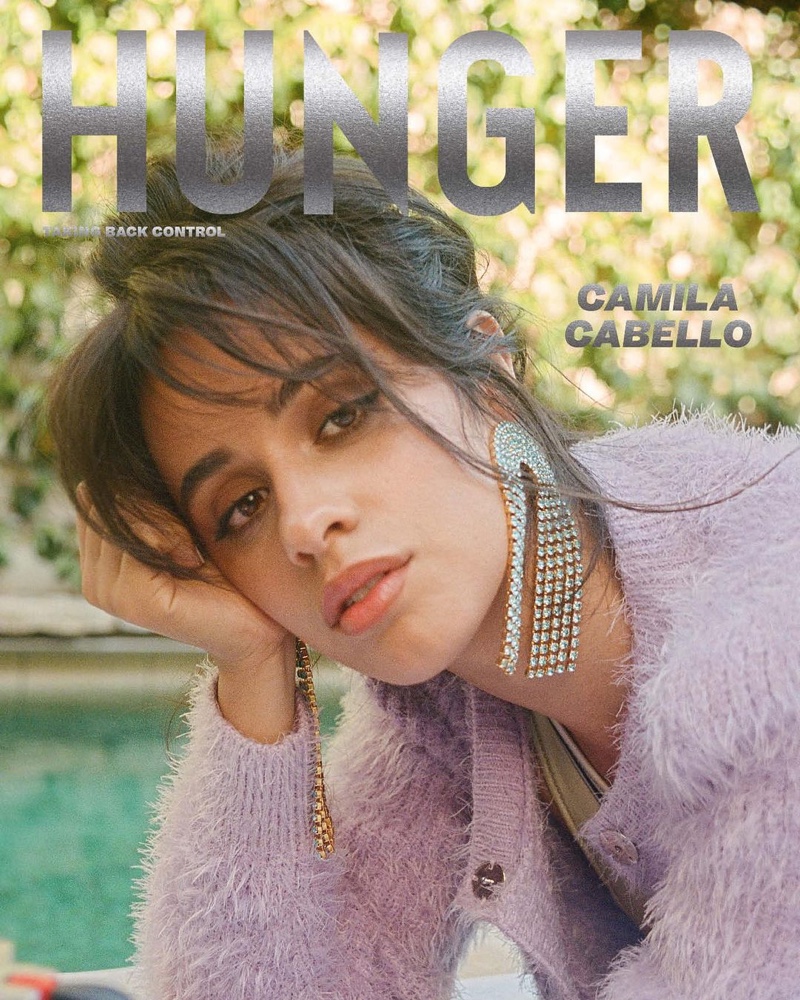 Camila Cabello is ready for her closeup on Hunger Magazine's Taking Back Control, Issue #21 cover. Photographed by Max Montgomery, she wears a Self-Portrait cardigan with a Versace bathing suit and Rowen Rose earrings. Accompanying images feature Camila in trendy outfits styled by Dani + Emma.
The 'Cinderella' star shows off leading brands like Acne Studios, Fendi, and AGL. For beauty, Anthony Nguyen works on makeup with her signature bangs styled by hairstylist Dimitris Giannetos. Camila opens up about her Cuban heritage, mental health, and taking inspiration from Billie Eilish in her interview.
Related: Camila Cabello Soaks Up the Sun for Marie Claire's Holiday Issue
Hunger is on newsstands Friday 17th September and available to order online now.
Cover Shoot: Camila Cabello for Hunger Magazine Issue #21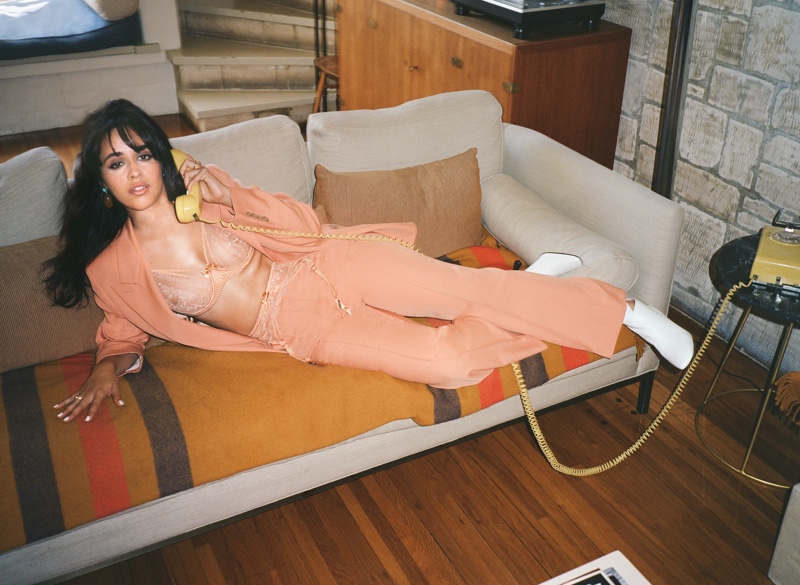 Camila on learning to prioritize her mental health in her career:
"If it's affecting my mental health in a negative way, I'll say no and do it another way."

On drawing inspiration from Billie Eilish 's latest album:
"I saw this quote from Billie where she said, 'I wasn't scared, it wasn't forced, there was no pressure, it was just really nice.' And I feel the same way about this album's process for me."

On advocating for Cuban social issues:
"When I'm in the United States, showing the beautiful part of Cuban culture, I feel like I also have to be there for the hard part, for the people there who are struggling."