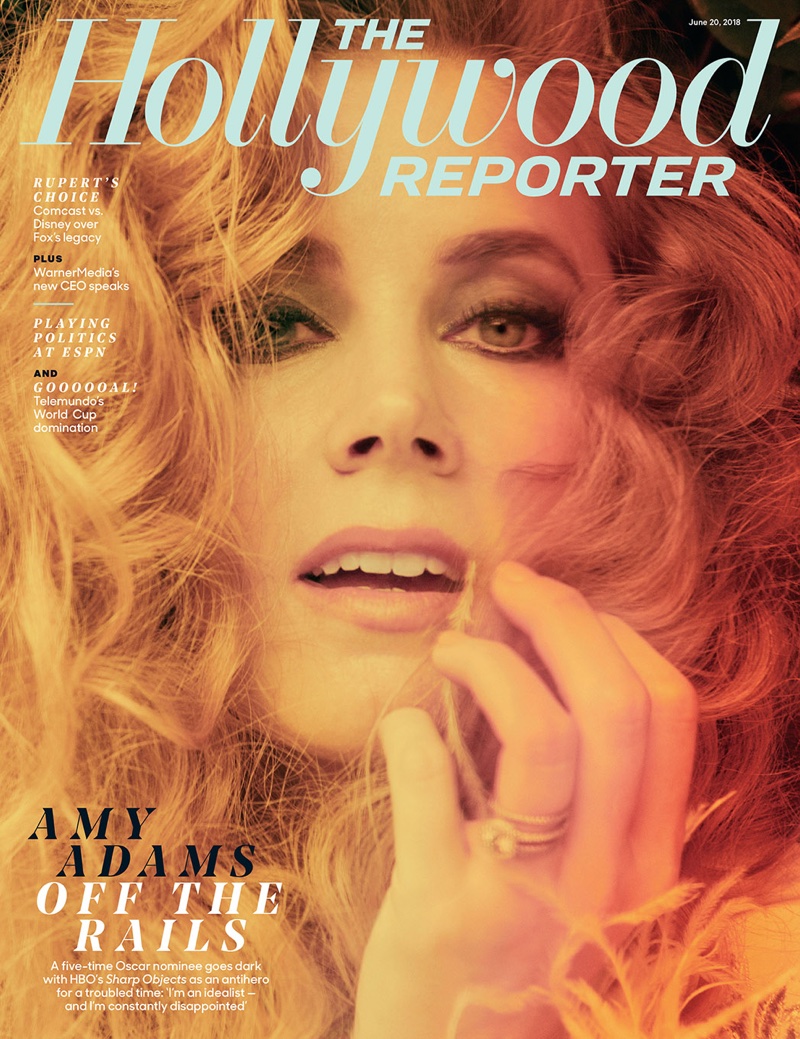 Amy Adams looks glam on the June 20th, 2018, cover of The Hollywood Reporter. Captured by Ruven Afanador, the actress wears her hair in voluminous curls with glittery eyeshadow. Inside the magazine, Amy embraces luxe looks from designer brands. Stylist Petra Flannery dresses the 'Sharp Objects' star in designs from the likes of Gucci, Tom Ford and Zac Posen.
Related: Amy Adams Poses in Relaxed Styles for Marie Claire

Cover Shoot: Amy Adams for The Hollywood Reporter June 2018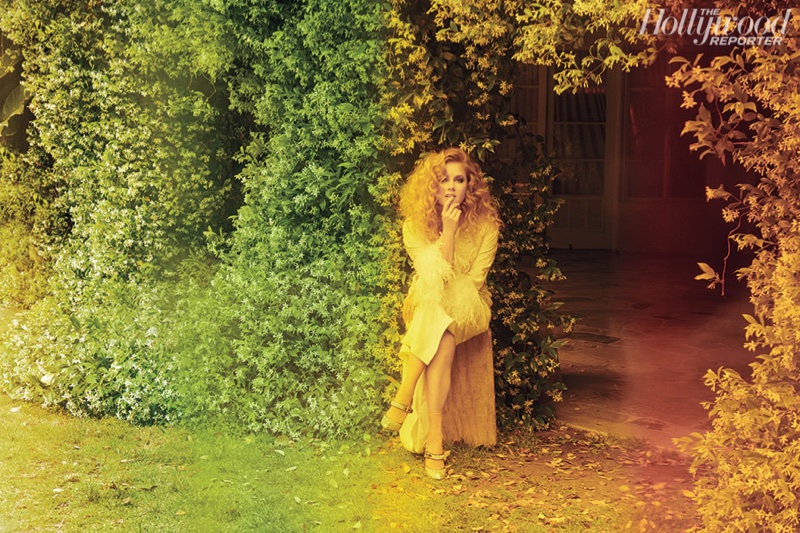 Amy Adams on An Incident on Set of 'Sharp Objects'
In her interview, Amy talks about an issue on set of 'Sharp Objects' with a stand-in.
I had this amazing stand-in, Reb … I've never experienced this before but, because we looked so much alike, at one point somebody grabbed me really hard and pulled me. I went, 'What's going on?' And they're like '(Gasp) You're not Reb!' I went into producer [mode] and I was like, 'You will not handle her like that.'"