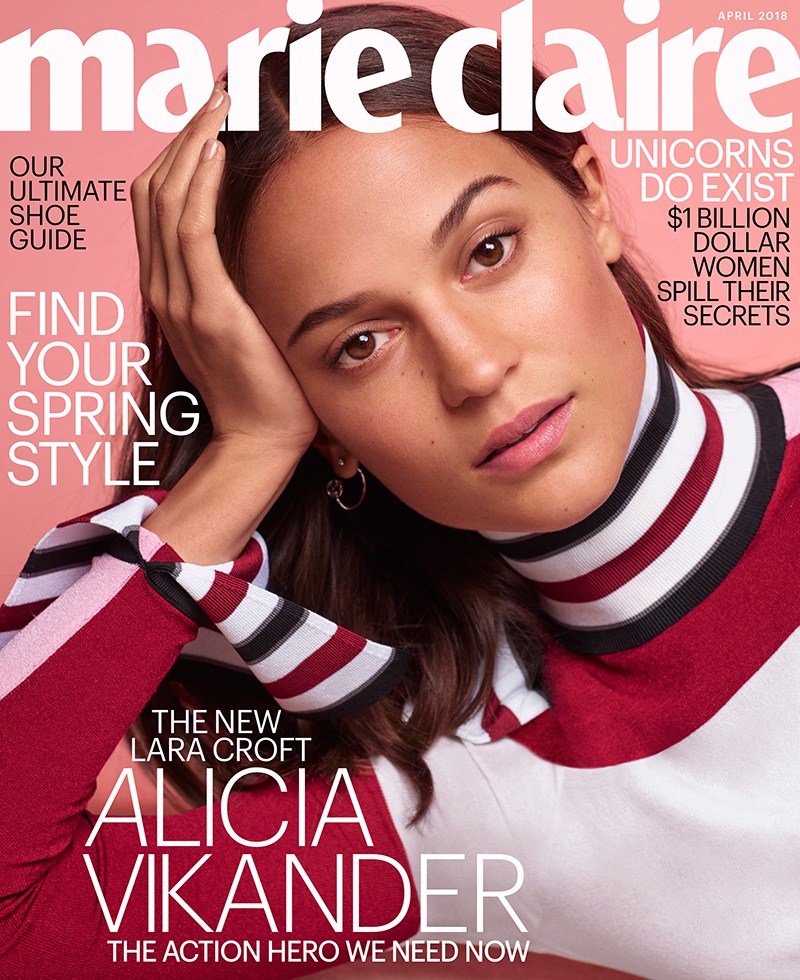 'Tomb Raider' star Alicia Vikander graces the April 2018 cover of Marie Claire US. Photographed by Thomas Whiteside, the Oscar-winning actress poses in a Louis Vuitton dress and earrings. For the accompanying shoot, Alicia wears chic styles from the latest collections. Stylist Alison Edmond selects elegant designs from the likes of Marc Jacobs and Louis Vuitton.
Related: Alicia Vikander Rocks Western Style for ELLE UK

Cover Shoot: Alicia Vikander for Marie Claire April 2018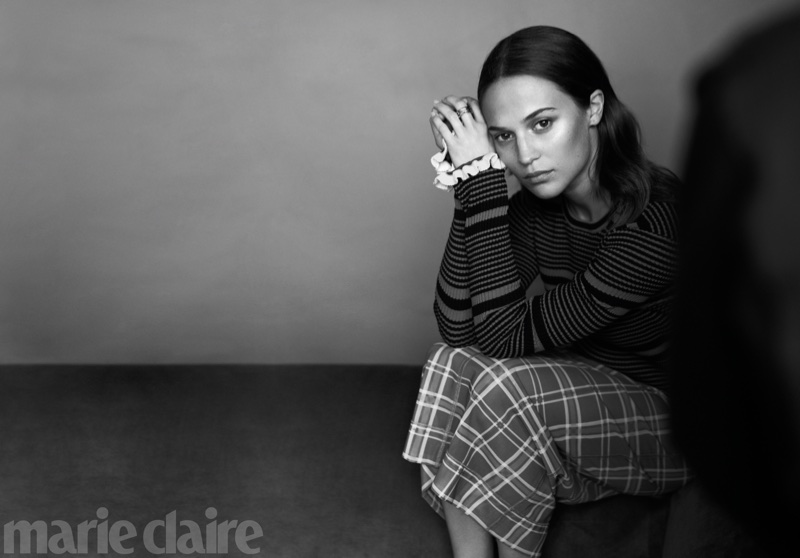 Alicia Vikander on How Lara Croft Has Evolved Through the Years
In her interview, Alicia talks about how the role of Lara Croft in 'Tomb Raider' evolved through the years.
"It's interesting that a character that has been seen as very sexualized back in the 90s is very different now. If you go out in the street and ask men and women, young and old, what they find attractive, it's different. You want her to be attractive and sexy, but, nowadays, you want this to be a girl that fights. Someone who's vulnerable, but funny. Someone who's OK with people seeing her bad sides."