Patchwork Dresses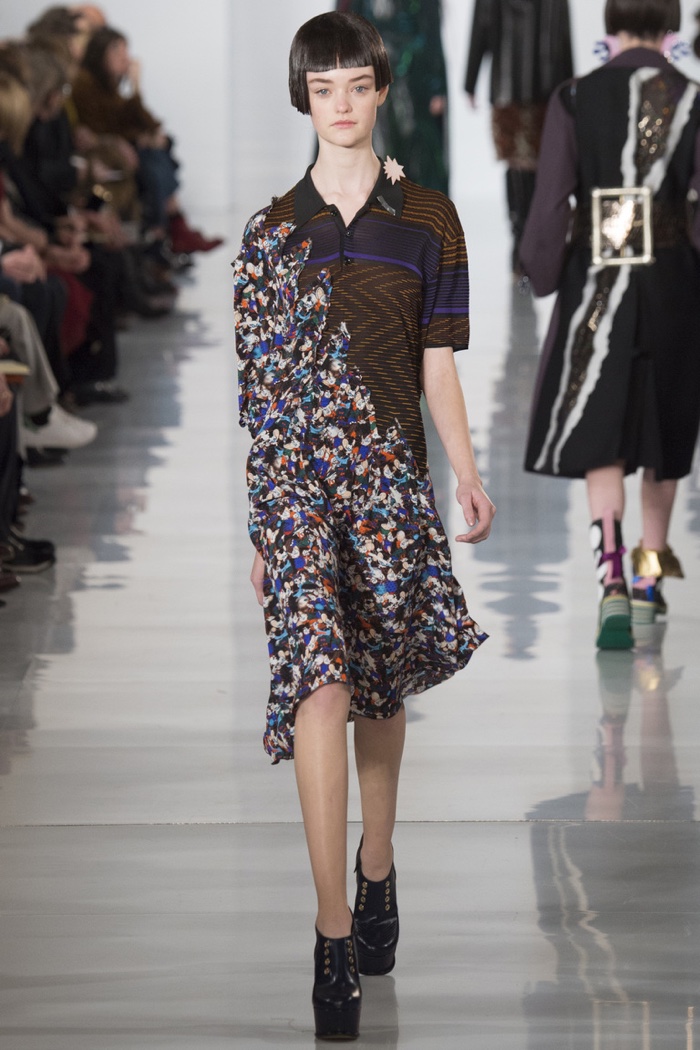 Paris Fashion Week designers were also not afraid to play with prints and patterns, sometimes using even more than one at once. With the fall-winter 2016 season, it was all about creating jig-saw prints that sometimes looked like multiple pieces sewn together for a patchwork effect. At Maison Margiela, John Galliano disrupted looks with half top and dress combinations.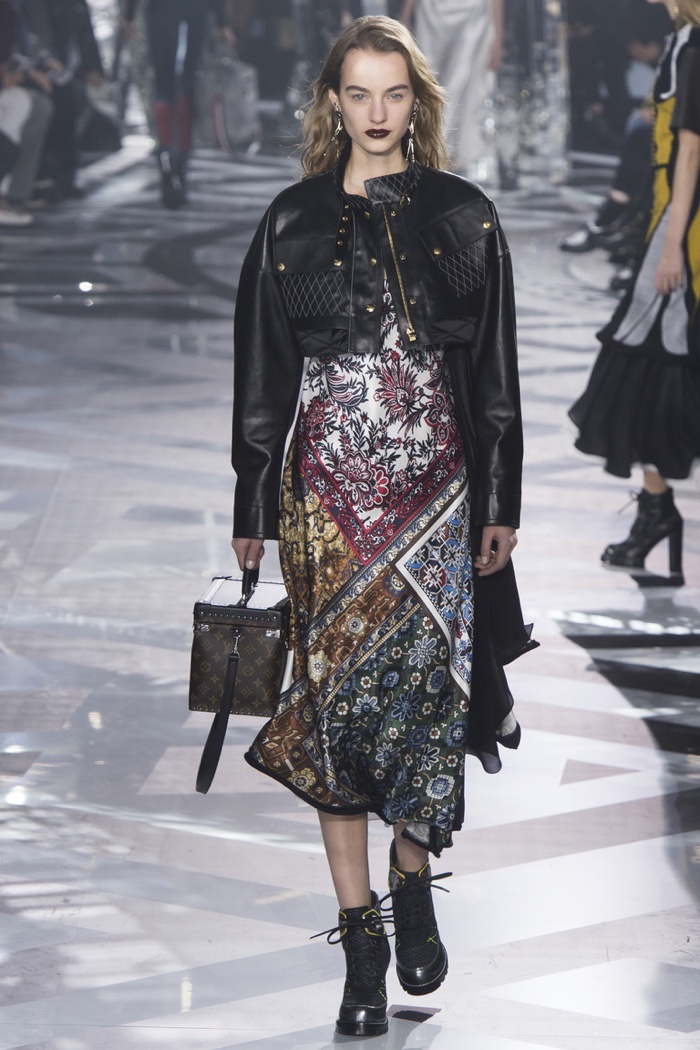 Patchwork Dresses—Louis Vuitton's Nicolas Ghesquière also took on the patchwork trend with colorful prints on dresses that looked like multiple silk scarves sewn together. Worn with a cropped leather jacket, it made for a rebellious ensemble.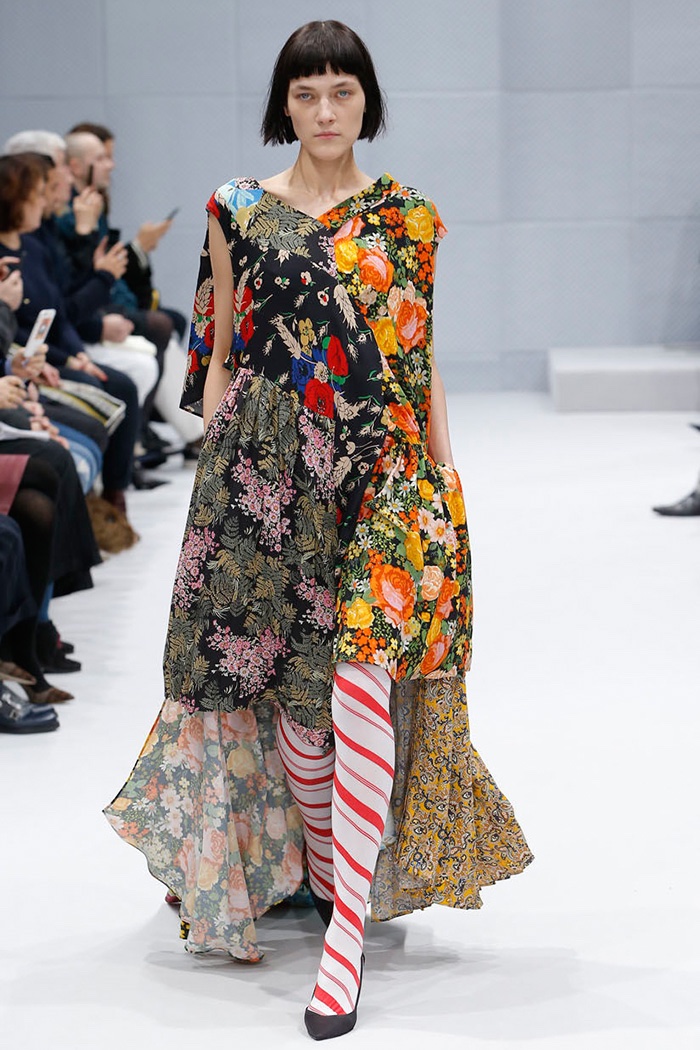 Patchwork Dresses–With his debut at Balenciaga, Demna Gvasalia created a series of dresses that juxtaposed sections of printed fabrics together. Layered over candy cane striped hosiery, the models looked like dolls come to life.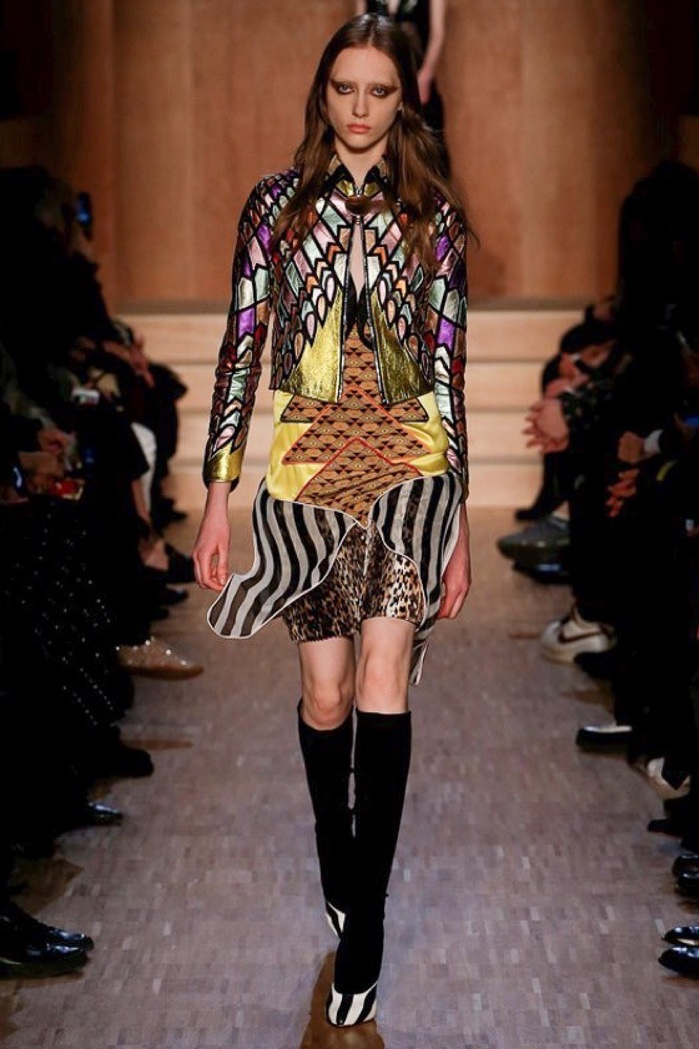 Patchwork Dresses—Givenchy's Riccardo Tisci was inspired by imagery of Ancient Egypt for the brand's fall-winter 2016 collection. A jumble of prints and textiles adorned a number of dresses.
Cold Shoulder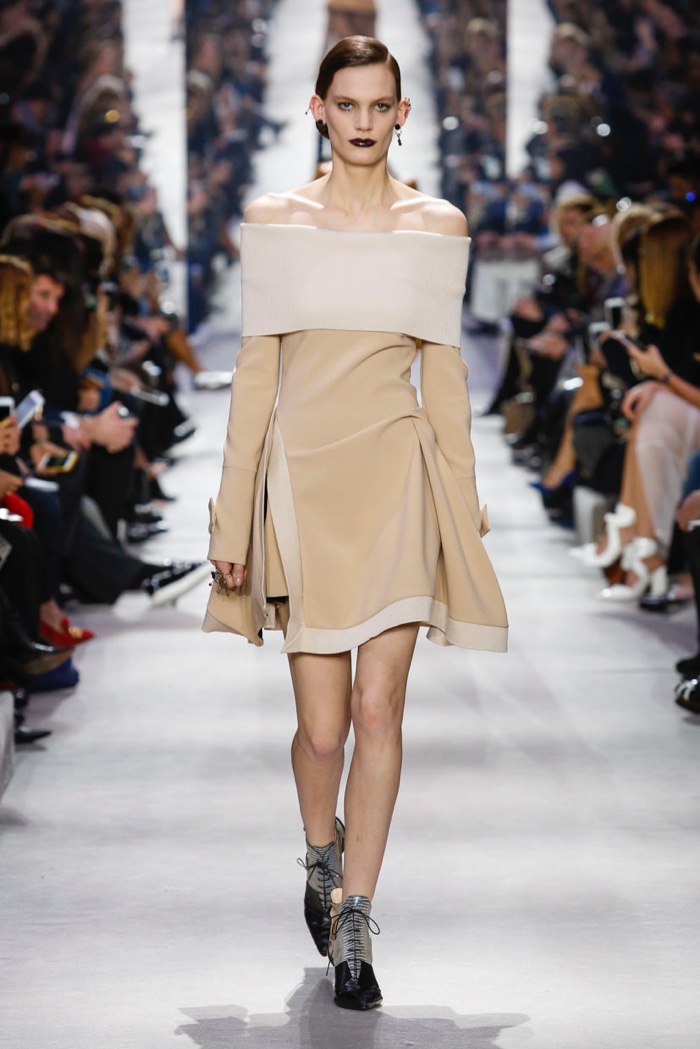 At Paris Fashion Week, designing for the fall-winter 2016 season did not mean covering everything up. Quite a number of shows featured the off the shoulder look, whether that was with dresses or outerwear pieces. At Dior, ladylike dresses were designed with open shoulders.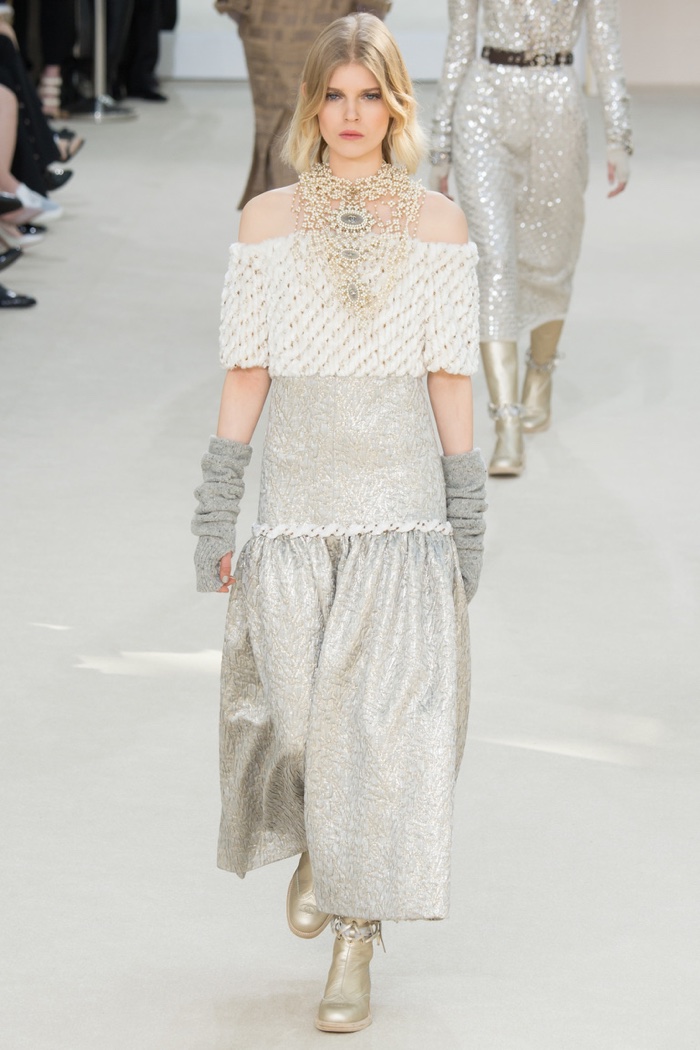 Cold Shoulder–Time and time again, Karl Lagerfeld is able to update the house codes at Chanel. This included the Paris fashion house showing exposed shoulders with heavy knitwear for the fall-winter 2016 season.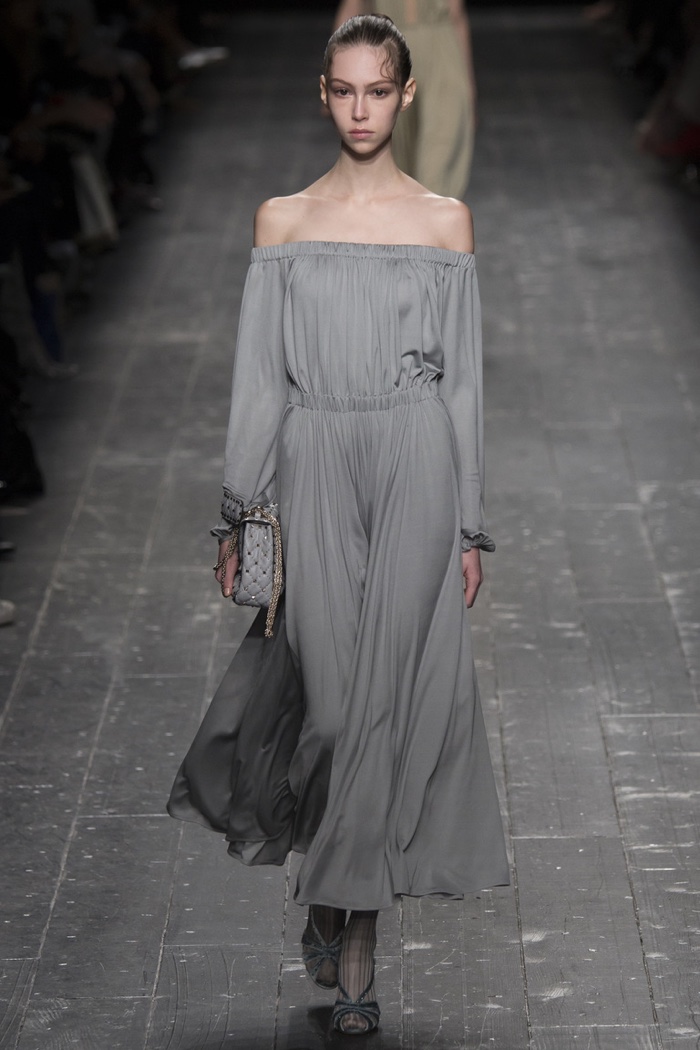 Cold Shoulder—Valentino designers Maria Grazia Chiuri and Pierpaolo Piccioli brought ballet inspired fashions to the label's fall-winter 2016 show. The off the shoulder trend was featured on a ruched, long-sleeve dress featured above.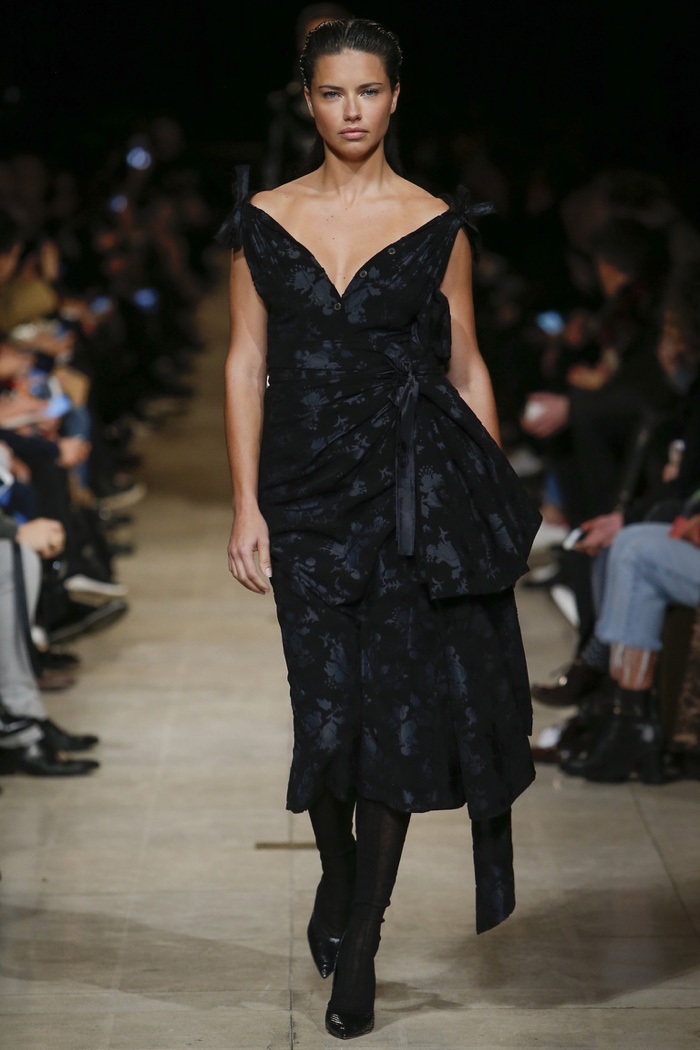 Cold Shoulder–Miuccia Prada's Miu Miu closed out Paris Fashion Week with a number of retro influenced looks, but perhaps the strongest reference was the 1950's ladylike silhouettes. Dresses with exposed shoulders were shown at the fall-winter 2016 collection.