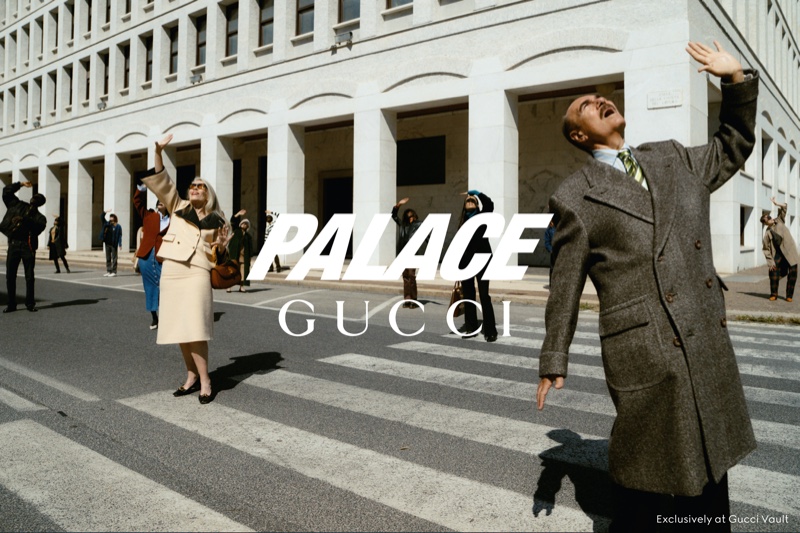 The high-end fashion house Gucci is collaborating with the lifestyle company Palace Skateboards on a collection called: Palace Gucci. Made for people of all genders, the designs of accessories and clothing fuse street style and luxury. Gucci creative director Alessandro Michele and the co-founders of Palace, Lev Tanju and Gareth Skewis are the minds behind the collection.
Palace Gucci 2022 Collaboration Campaign
Max Siedentopf was responsible for the photography and filming of the campaign. Aliens that crash parties, Gucci quintuplets, and London corner shops are some of the things that we see in advertisements. This collaboration features soccer tees, denim styles, tracksuits, and Gucci Horsebit loafers with the Palace "P" charm reimagined.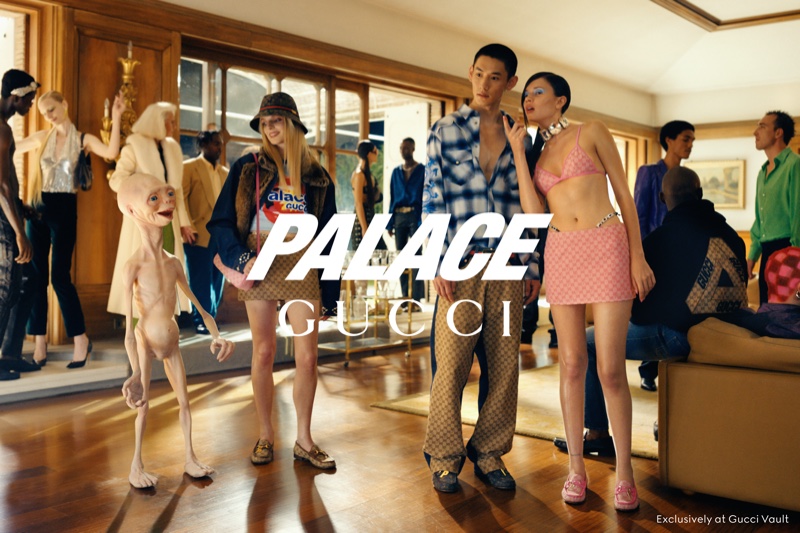 Prepare for whiplash as the head-turning collection is revealed in a loop of absurdity envisioned by Max Siedentopf. Out-of-this-world and weirdly down-to-earth, the campaign film sees the personas of the rodeo, road, earth, outer space, skate, and sport break status-quo by mixing and mingling in this surreal dimension where Easter eggs and unexpected cameos abound for those in-the-know.

Gucci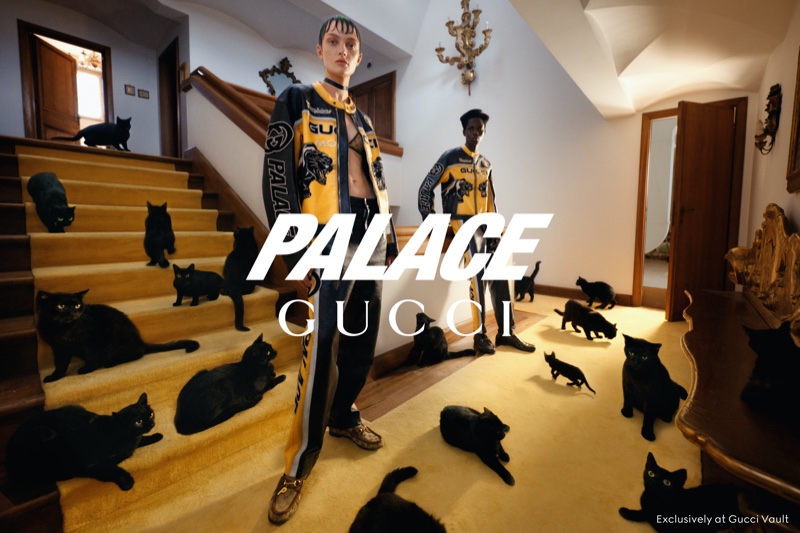 Luca Galasso styled the shoot, and Ramona Eschbach and Anthony Preel were responsible for the hair and makeup, respectively. Andy Hillman works on the set design for the project. A voice from outer space announces the arrival of the new partnership in a short film set to the song "Out of Space" by The Prodigy.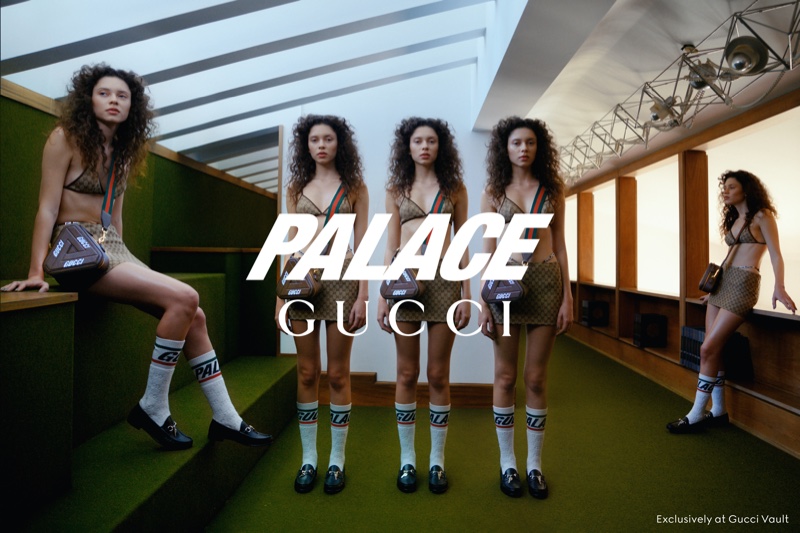 Beginning on October 21st, the collection will be made available exclusively on the online platform Gucci Vault. In addition, temporary pop-up stores will be opened in Paris, Milan, Bangkok, Tokyo, and Osaka, in addition to a takeover of certain Palace stores. For Gucci accessories, discover the Italian brand's 25H Watch campaign with Jessica Chastain.