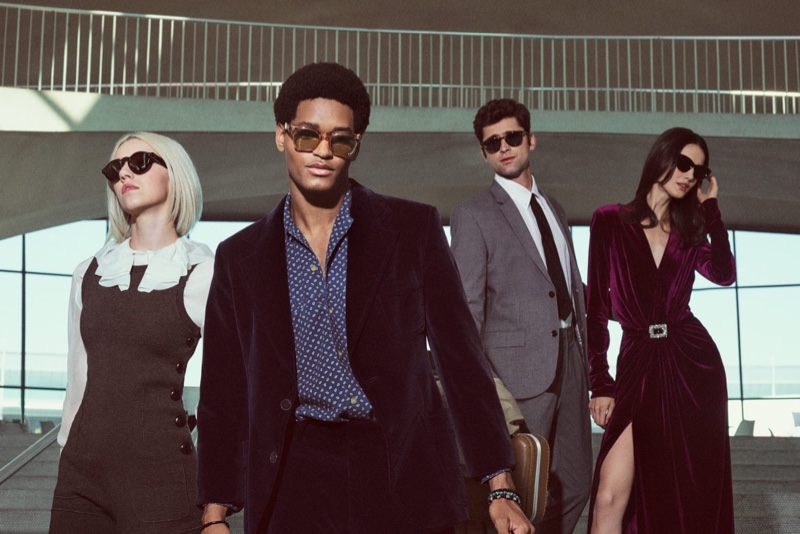 Inspired by the 1960s, Oliver Peoples takes a throwback trip for its fall 2022 campaign. The setting of the images and film is the iconic TWA Flight Terminal in New York City. The eyewear company chose to evoke the golden age of air travel because it was constructed during the same decade.
Oliver Peoples Fall 2022 Eyewear Campaign
Models Pyper America Smith, Blanca Padilla, Kendall Lorenz Griffin, and Sean O'Pry appear in the images captured by photographer Yulia Gorbachenko. The eyewear collection features retro and vintage-inspired aesthetics, shapes, and a unique color palette that flawlessly emanates the cool and chic of the the decade.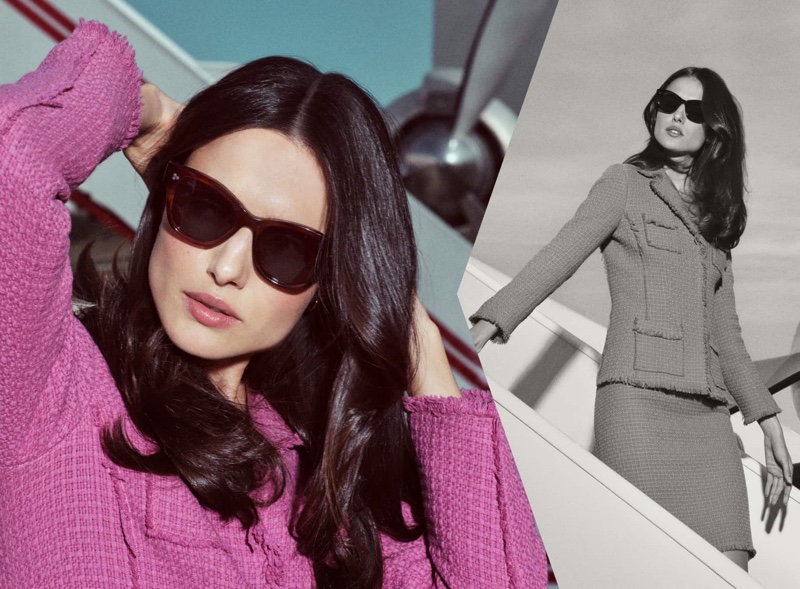 The collection is available for both men and women. The Merceaux is one of the featured glasses; it is crafted in Italy and features a square silhouette with a sharply angled bevel. The Cassavet, on the other hand, has a thick acetate frame with a glamorous and retro style.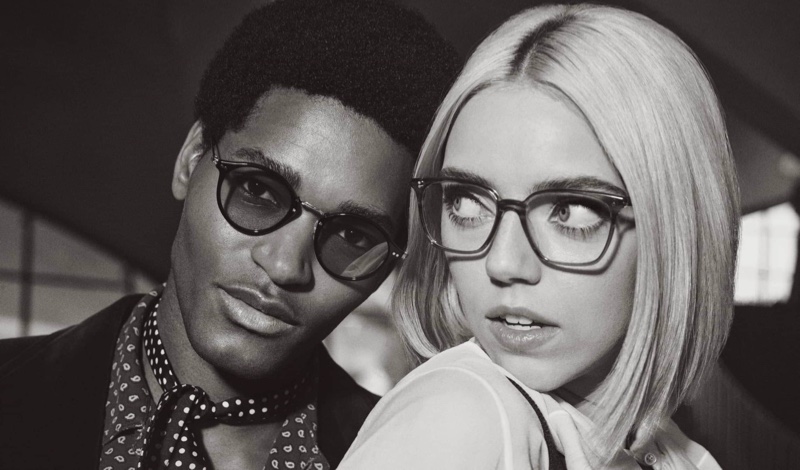 Meanwhile, the Eadie has an oversized and rounded shape to its frame. The Rasey is an optical style that has been reimagined with retro colors, and the Donaire is a style for women that features details in black and gold. Celia Azoulay styles the shoot with 1960s hairstyles by Own Gould and makeup by Tobi Henney.