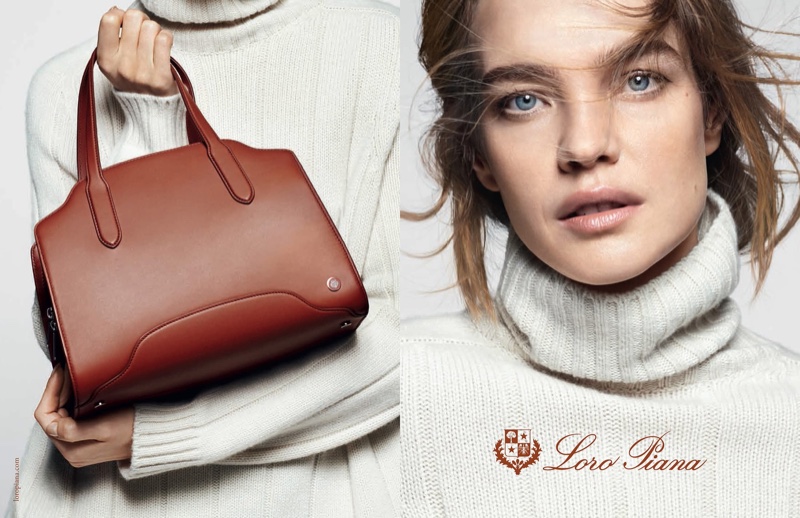 Italian fashion brand Loro Piana puts a spotlight on its new bag called Sesia. As part of its launch, the label unveils a spring-summer 2021 campaign featuring models Natalia Vodianova and Malika Louback, and actress Tong Liya. Photographed by David Sims, the polished studio portraits showcase chunky turtleneck sweaters alongside the sleek leather good. Sesia is available in multiple colors, including brown, green, and pink. A short film shows Natalia in motion posing in natural light with dreamy piano tunes playing.
Related: Natalia Vodianova Shines in Mary Katrantzou x Bulgari Collab
"Curved in shape, soft to the touch, Sesia projects a sense of effortlessness, continuity and femininity. An icon of craftsmanship designed to be enjoyed with both the eyes and the hands, soaking up the suppleness of the colors while caressing the grain of the leather," the brand shares.
Loro Piana Sesia Spring/Summer 2021 Campaign