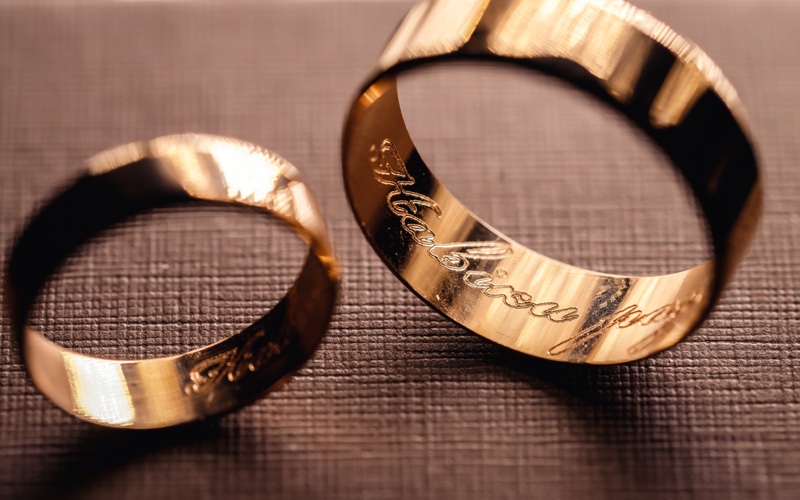 Jewelry is one of the best accessories that you can wear to accentuate your look. However, these elegant pieces do more than just enhance the visual appeal of your outfit. More often than not, jewelry represents a certain meaning that is close to the heart of the wearer, which is why some people go the extra mile to personalize them. If you are keen on having your jewelry pieces personalized, then read on because this article lists down some personalized jewelry ideas inspired by celebrities.
Diamond Initial Rings
Blake Lively has been seen wearing the diamond initial rings made by the famous jewelry designer Jennifer Meyer. The initials incorporated in the rings that Blake Lively is wearing include B, R, and J, which represent the first letter of her name, her husband Ryan Reynold's name, as well as their daughter James. When you explore online sources, you are most likely to find these kinds of personalized rings from Philophrosyne and other reputable personalized jewelry makers. All you have to do is to decide on the initial that you want to have in your ring.
You can also consider the jewelry designer Bahdos, who offers diamond initial rings in 18K yellow gold with a polished finish. The diamonds that they will most likely put on the ring will be round with a total carat weight of 0.15ct. The setting type of the ring is Pave and you can also order the ring online. The key is in deciding on the initial that you want to be placed on the ring.
Couple Matching Rings
Many couples in Hollywood express their love and commitment to each other by wearing personalized couple rings. For instance, Jennifer Aniston and Justin Theroux were seen wearing matching rings that were emblazoned with each other's names. You can take inspiration from this idea and express your love and commitment to your partner by wearing matching couple rings as well.
When you go for personalized matching couple rings, you get to express your creativity, particularly because shopping for the perfect ring that you and your partner may like can prove to be difficult. Sometimes, having your rings personalized is even a more cost-effective option compared to buying a ready-made ring that fails to satisfy your taste and style. You are also guaranteed the quality of a personalized ring and best of all, your matching rings will be able to tell your love story.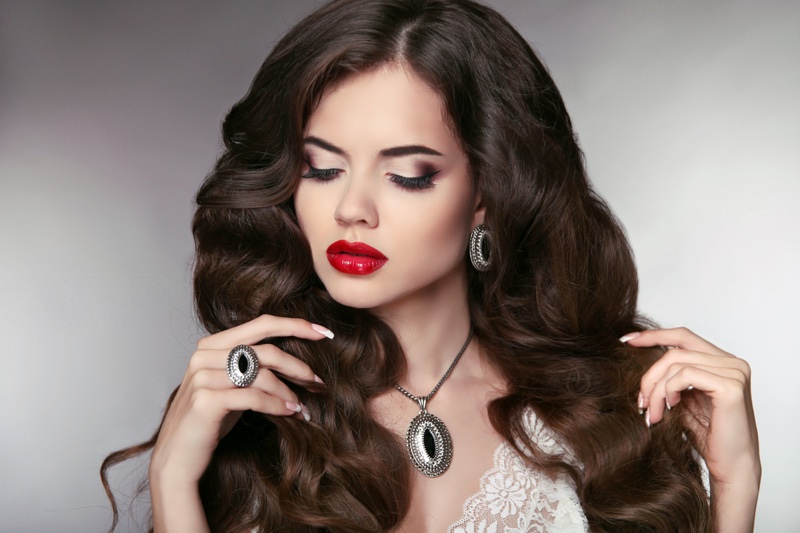 Bespoke Signet Ring
In case you want your initials or your favorite number engraved in a ring, then you may want to go for a bespoke signet ring. You can explore an 18 karat gold-vermeil ring which will most likely be available online. You can also adorn it with small gemstones that can signify your birth month for instance, or small diamonds that can make it shine more. Some people even choose to engrave not only a single initial but a couple of letters, as long as it can still fit in the center of the ring. For others, having additional words or phrases engraved inside the ring completes the personal touch.
Location Coordinate Bracelets
Rings are not the only pieces of jewelry that you can customize. Rather, you can also choose to personalize your bracelets and charm. For instance, you can try to engrave location coordinates in a piece of a gold bangle, which is a great way to mark the exact location of a memorable place such as where you spent your honeymoon or where your significant other proposed. While this detail may seem insignificant to other people, it is a way for you to keep this important detail close to your heart.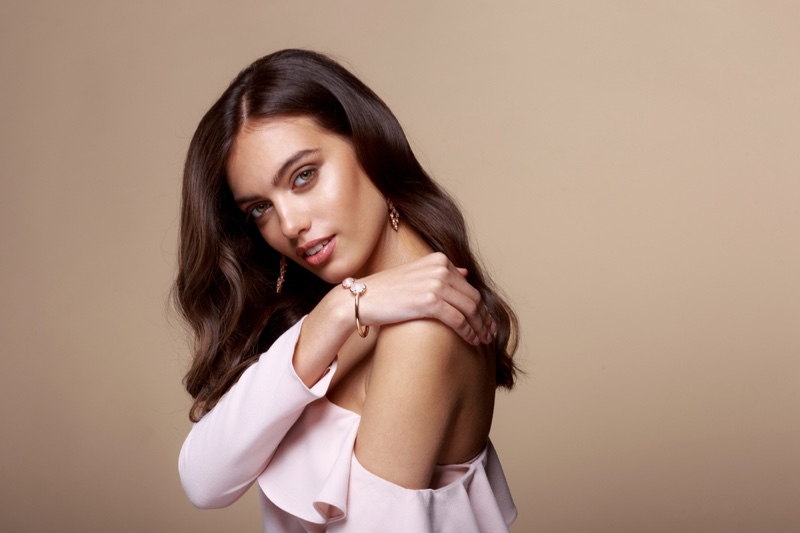 Zodiac ID Bracelets
Different people are born with varying zodiac signs. For some, their zodiac signs depict their personality, which is why it can be quite important. If your zodiac sign matters a great deal for you, then you can have your jewelry personalized to reflect it. In this case, what you can do is to wear zodiac ID bracelets that even come with a personality zodiac card. The card that comes with the piece of jewelry will provide you with a good background of what your sign means.
Zodiac ID bracelets are often made from brass that is 18K gold-filled. The pendant of the bracelet where your zodiac sign will be engraved is smaller than an inch in both its width and length. Just make sure that when you clean it, you use a soft cloth to wipe it gently. Never attempt to use an abrasive pad in cleaning your zodiac ID bracelet.
Initial Chain Bracelet
Apart from your zodiac sign, you can also consider wearing an initial chain bracelet, with the engraving of the initial inspired by typewriter keys. The great thing about this kind of bracelet is that you can wear it alone, or you can also choose to stack it with other bracelets for perfect arm candy. You can have your initials engraved, or you can also put the initial of your partner or child. You can even have one bracelet each.
Initial chain bracelets usually come with a gold chain and a lobster clasp closure. Some come in a 14k gold fill acrylic while others are made from 18 karat gold. You may be able to find and order this kind of chain bracelet online, but you have to ensure that you are only engaging with reputable and reliable jewelry makers. In this way, you are sure that the product you receive is made from high-quality materials that will not tarnish with only a few times of use.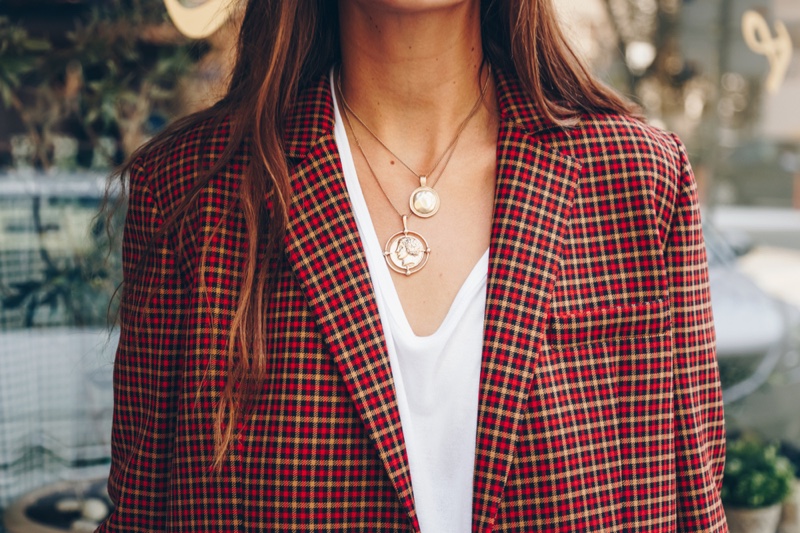 Initial Disc Charm Necklace
Katie Holmes is usually seen wearing an initial disc charm necklace with a gold diamond letter pendant. The letter in the pendant is S, which stands for the first letter of her daughter's name, Suri. The jewelry designer of the necklace that Katie Holmes is wearing is no other than Jennifer Meyer, who is also Tobey Maguire's wife. While Katie Holmes is seen wearing the yellow gold pendant, this is also available in rose gold or white gold.
Take some inspiration from the necklace that Katie Holmes is wearing and sport an initial disc charm necklace yourself. Apart from the initial of your first name, you can also consider wearing the initials of your partner, your child, or your parents. In other instances, you can even consider having a number with a special meaning engraved in the pendant rather than an initial.
Dog Tag Initial Pendant Necklace
Meghan Markle, Jennifer Lopez, Emma Stone, and Mila Kunis have all been seen wearing dog tag initial pendant necklaces. Some of them are wearing the pendant engraved with their initials, while others are wearing pendants engraved with the initials of someone dear to them. In this case, you will see dog tags in a different light, not only worn by soldiers and those in the military but an accessory that can complete your outfit as well.
The price of dog tag initial pendant necklaces varies. Nevertheless, you will be able to showcase your favorite initial with a 14 karat gold necklace. You can even have the dog tag pendant accentuated by a sparkling diamond or a gemstone of your preference. For instance, if you intend to have your initials engraved in the dog tag pendant, then you can best complement it with your birthstone.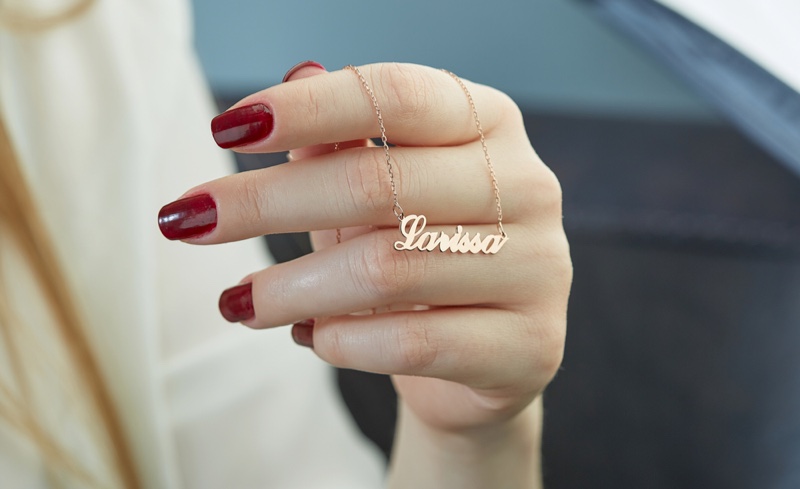 Namesake Necklace
The Duchess of Cambridge, Kate Middleton, has been seen wearing a namesake necklace designed by Merci Maman. This was soon after Prince George was born. The pendant of the namesake necklace features a small gold-plated circle that is engraved with the full name of Prince George, George Alexander Louis. It also features a heart with the initial W, which is believed to represent the initial of Prince William. Alongside this, the pendant also comes with a little boy charm.
To celebrate the birth of your newborn, you can also consider getting a namesake necklace that will showcase the name of your child. Like with the Duchess of Cambridge, you can also add some trinkets and other charms together with the namesake to add more meaning to the necklace. You can even choose to have the birth date of your child included as a charm.
Gold Charm Necklace with Engraved Pendant
Several celebrities like Naomi Watts are often seen wearing gold charm necklaces with engraved pendants. For Naomi Watts, her necklace is made of a rose gold flower key that is engraved with the name of her husband Liev Schreiber. Aside from this, the gold chain also holds two more yellow gold dog tags that are each engraved with the names of their sons, Sasha and Kai. There is another charm in Naomi Watts' necklace and this is a whimsical yellow gold fly.
You can recreate the necklace that Naomi Watts is wearing to represent her family by having specific charms in your necklace engraved with their names. You can also add certain trinkets that will signify the things that you and your family members love doing to spend time together such as a tent if you love camping and the outdoors. The key is in adding the right charms held by the perfect gold chain.
Calendar Necklace
A momentous date can be made to last forever by having it engraved in a pendant that you can wear close to your heart. This is one of the favorite trends of celebrities like Jessica Alba, Miranda Kerr, and Emma Roberts. All of them have been seen wearing delicate date hardware as a reminder of a memorable milestone in their lives. In this case, their necklaces are adorned with a pendant featuring an actual date.
If you want to remember a specific date for eternity, then you can also consider having it engraved in a calendar charm that you can use as a necklace pendant. The date can either be the birth of your child or your wedding anniversary. Aside from being used as a necklace pendant though, this charm can also be used for your favorite bracelet.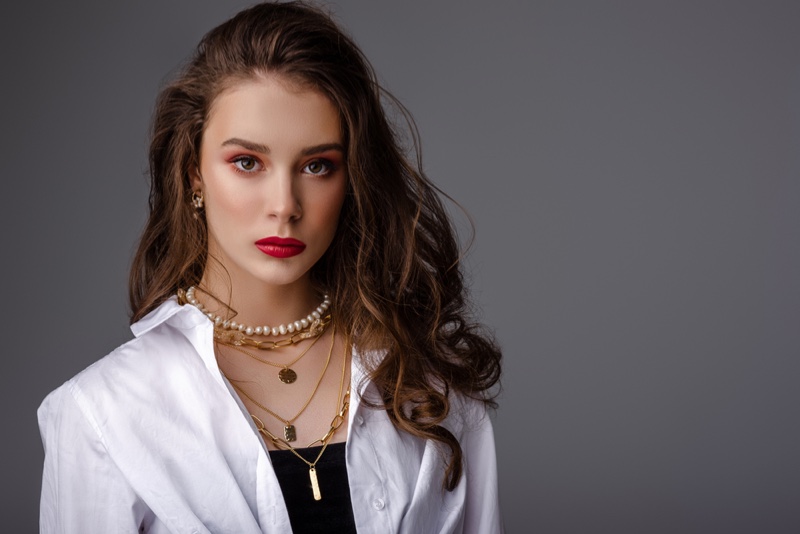 Monogram Necklace
There are instances wherein you are looking for a piece of jewelry, not for yourself, but to be given to a special person close to your heart. In this case, you can consider getting her a monogram necklace that features their initial. The letter integrated into the necklace can be adorned with precious stones or even diamonds. Unlike most charm necklaces, however, the placement of the pendant is subtle, off-to-the-side. In this case, the necklace has a certain unique personality.
Not only is this an ideal gift for your significant other, but it is also a perfect present for your mom or sister. This is a great way to express your individuality should you wish to get one for yourself as well. Nevertheless, the added touch of charm will provide you with a classy and elegant look.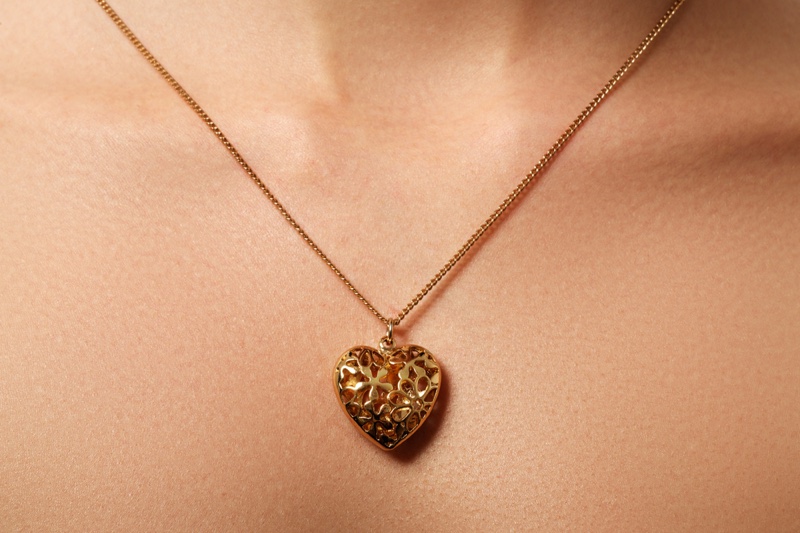 Envelope Fortune Locket
In case you are fond of writing letters, then an envelope fortune locket is the perfect piece of jewelry that can represent your personality. You can have the pendant engraved with your name or the name of someone dear to you such as your partner, child, or sibling. You even have the option of having a special date engraved in the locket as well.
Alongside this, the small paper inside the envelope can be removed, which means that you can customize its content further. In this case, you can consider changing the content of your envelope locket periodically.
The personalized jewelry ideas listed above are only some of the best ones that you can refer to in case you are seeking inspiration on how you can own your jewelry. Just make sure to go for the jewelry pieces offered by reliable and reputable jewelers for you to have peace of mind that your elegant pieces will not tarnish immediately, but they will stand the test of time. Also, the key is in considering your preferences, as well as what is valuable to you for you to be able to represent this accurately in your jewelry pieces.