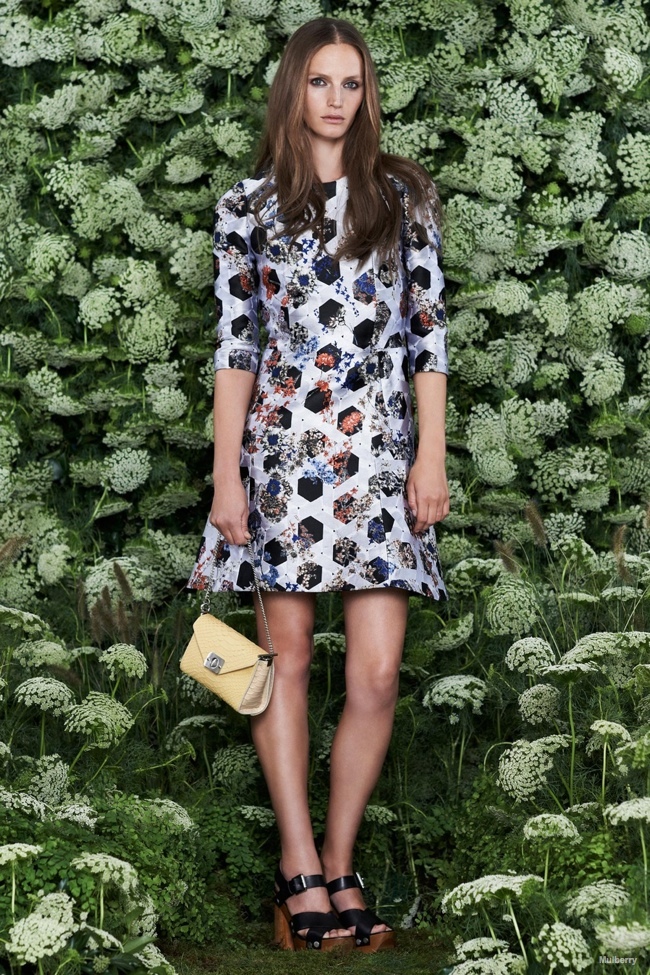 Mulberry Spring 2015–Ever since Emma Hill's departure from Mulberry last year, many have been wondering who would become the new creative director of the brand who has yet to be named. With the British label's spring-summer 2015 collection, the design team led by Fran Stringer created looks inspired by an English country garden during a summer's day. The result is a pretty and youthful collection of dresses decorated with floral blooms in neutral shades, black and vibrant blues. Mulberry's feminine elements are not too overpowering though. Laser-cut leather, utilitarian pockets and sporty shapes bring a sense of casualness to spring.
Mulberry Spring 2015 Bags
The spring 2015 bags include the Delphie—a reversible bag made with multi-way straps and an all new Mulberry lock. There is also the Bayswater Buckle in a woven leather textile.