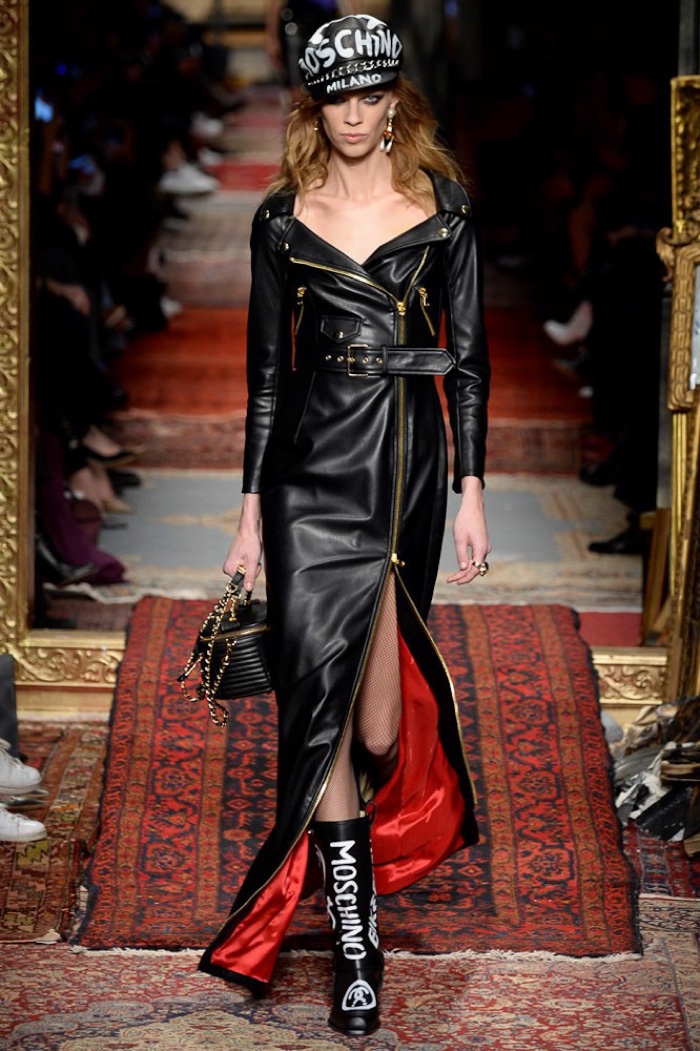 For Moschino's fall-winter 2016 show, Jeremy Scott sent out a parade of biker chicks clad in leather and frilly, jewel toned skirts. A riff off the moto jacket made way for long dresses, peplum waists and chain adorned gowns. Logomania was in full effect with the Moschino name branding everything from hats to boots and t-shirts. Denim was distressed and ripped, showing this biker girl isn't afraid to get down and dirty.
Then about half way through the show–a shift. Scott showed prints featuring cigarettes and match sticks with evening wear soon taking hold. Gowns looked like they had just been through a house fire with singed holes and blackened edges. The designer cited inspiration from 'Bonfire of the Vanities', where 15th century Florentines set sinful items aflame. With the use of smoke machines, models looked like they were on fire with vapor filling the air.
Moschino Fall 2016 Runway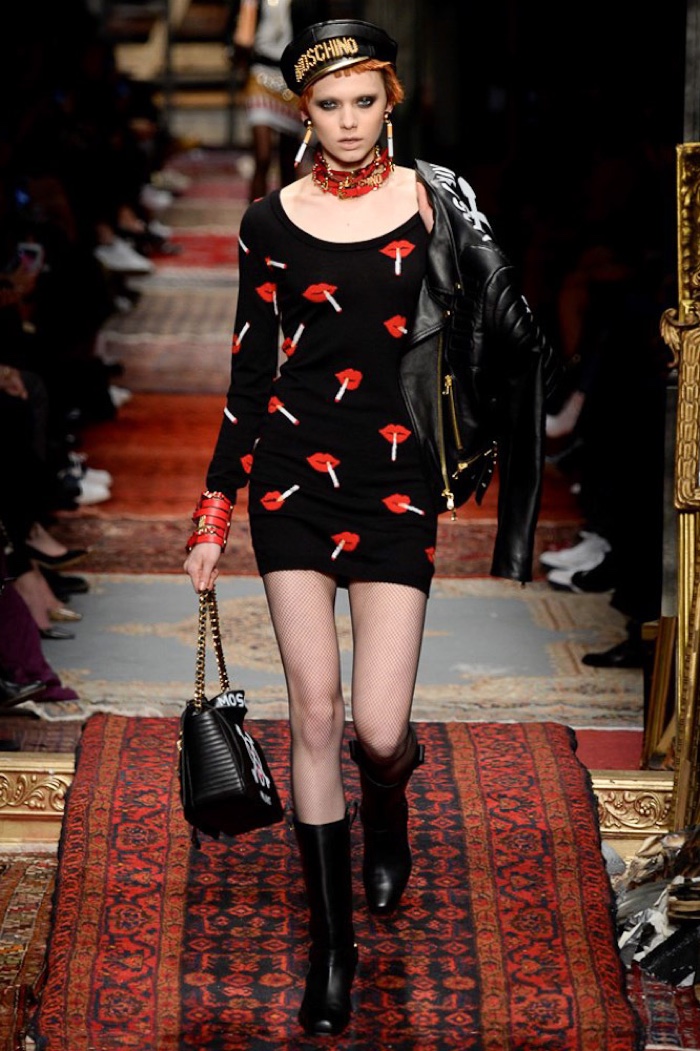 Shop Moschino's Fall 2016 Runway Capsule Collection: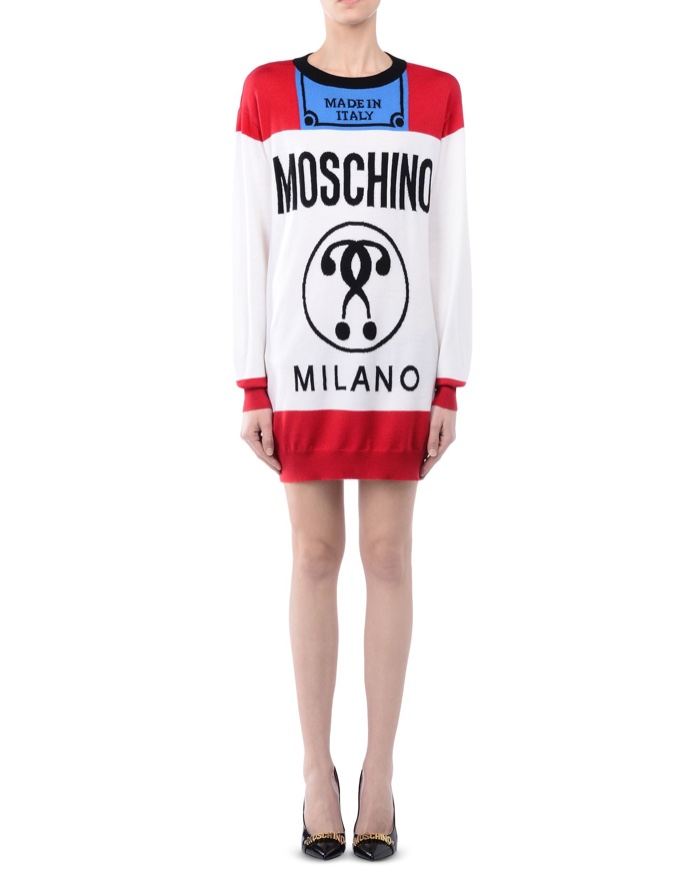 Moschino has also unveiled a capsule collection of looks from the fall-winter 2016 runway show including sweater dresses, handbags and t-shirts.