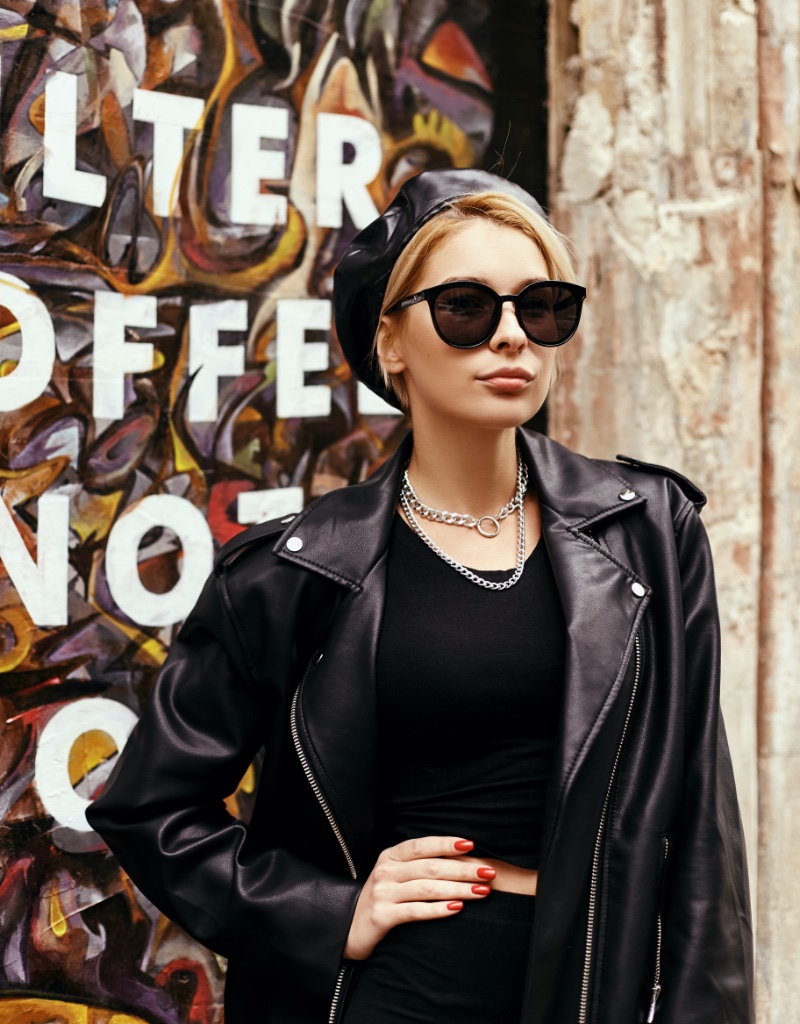 Street style has become an impactful trend, offering individuals a platform to showcase their distinctive fashion in city settings. It has evolved into a medium of self-expression, enabling fashion lovers to communicate their style sensibilities through apparel choices.
Creating a signature street style ensemble is more than adhering to the newest trends. It demands originality, creativity, and acute attention to detail. Whether you are a pioneering trend chaser or someone aiming to enhance their day-to-day fashion, here's a guide to assist you in crafting a contemporary street style appearance.
1. Embrace a Mix of High & Low Fashion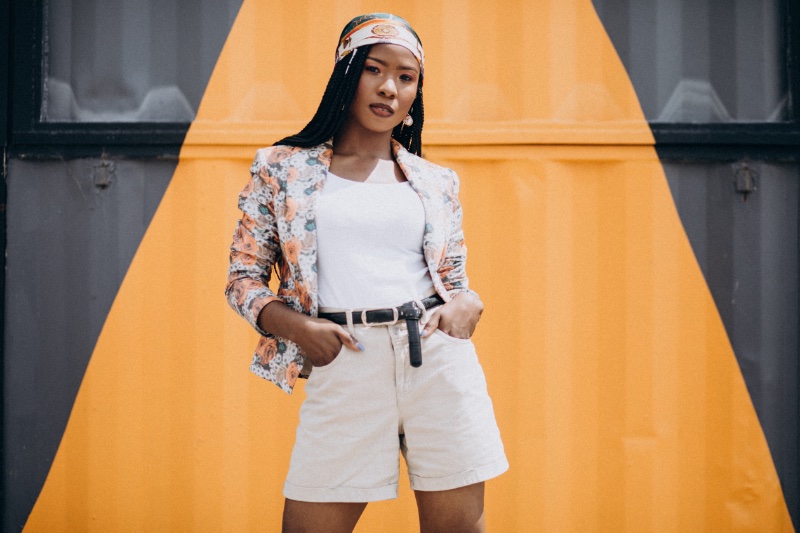 The secret to attaining a simple and seamless street style look lies in combining upscale designer items with budget-friendly pieces. There's no need to empty your wallet to appear fashionable. For instance, you might want to match a standout piece from a high-end brand with everyday staples from more reasonably priced retailers.
Consider browsing online outlets like Diesel Outlet UK and other trusted platforms to find fashionable yet economical options. These offer a vast selection of chic clothing and accessories at reduced rates.
2. Experiment with Layering
Layering is a fundamental technique in street style fashion. It adds dimension, depth, and visual interest to your outfit. Play with different textures, lengths, and colors to create a unique, eye-catching look.  
For instance, pair a graphic tee with a denim jacket and a plaid shirt tied around the waist and finish off with a bomber jacket. Experimenting with layering allows you to showcase your style and adapt to changing weather conditions effortlessly.
3. Opt for Statement Footwear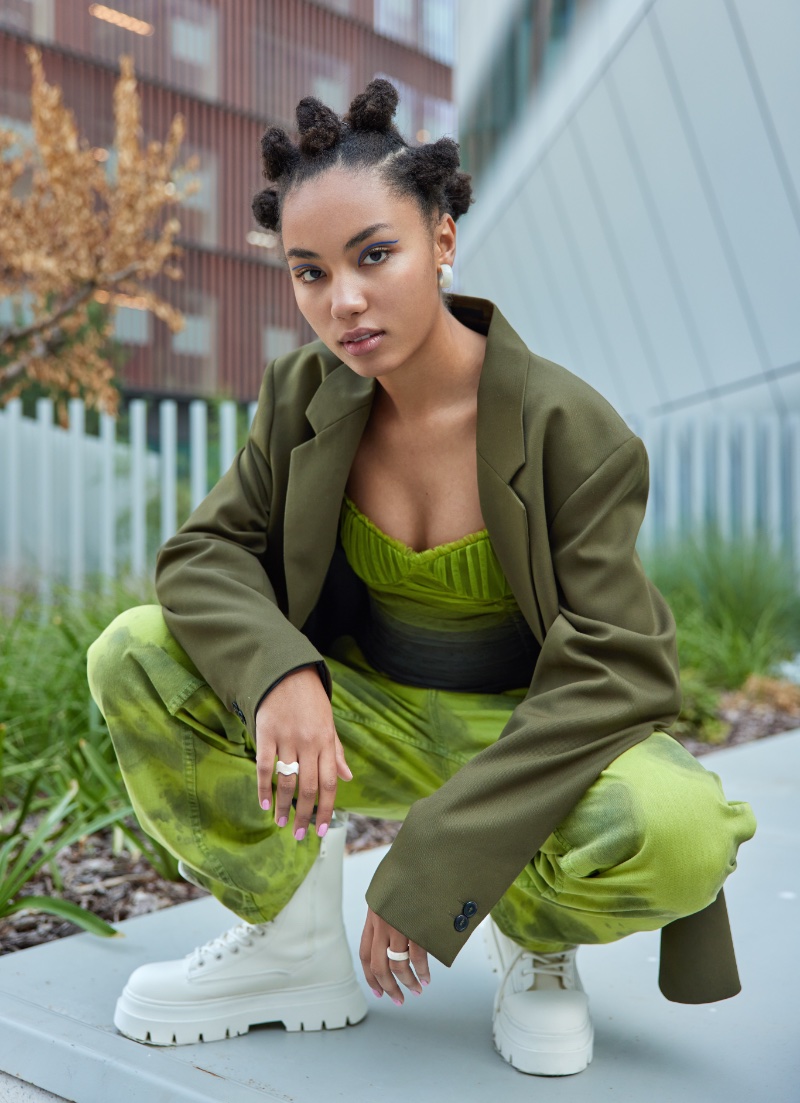 Your choice of footwear can make or break your street style ensemble. Investing in a few statement shoes that reflect your personality and style preferences is ideal. Chunky sneakers, combat boots, or bold-colored athletic shoes can instantly elevate a simple outfit and make a powerful fashion statement. 
Remember to keep comfort in mind, as street style often involves lots of walking and movement. You may opt for moisture-wicking socks made of breathable materials like cotton or synthetics to protect your feet and add style.
These socks keep your feet dry and complement your look. Prioritizing breathability and moisture control ensures both foot protection and fashion-forward appeal.
4. Mix Vintage & Contemporary Pieces
Creating the best street style look incorporates elements from various fashion eras. Blend vintage and contemporary pieces to add a touch of nostalgia and individuality to your outfits. It's also ideal to browse thrift stores, vintage boutiques, or online marketplaces to find unique gems that can serve as the focal point of your ensemble.
For instance, pair a vintage denim jacket with modern skinny jeans or layer a retro-inspired blouse under a leather jacket to create a stylish juxtaposition.
5. Pay Attention to Details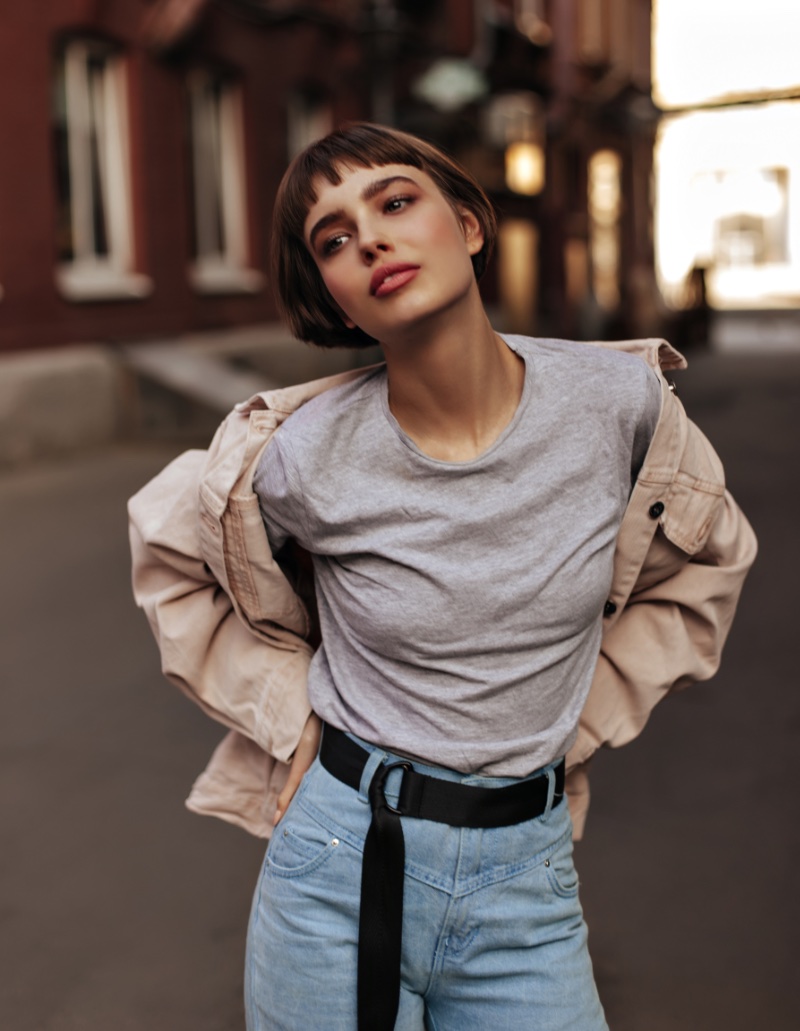 Street style is about the details that set you apart from the crowd. Pay close attention to accessories like hats, sunglasses, belts, scarves, and jewelry. These small additions can make a significant impact on your overall look.
Experiment with different accessories to find the ones that resonate with your style and enhance your outfit. For example, a fedora hat or a statement necklace can instantly elevate a simple t-shirt and jeans combination. 
6. Embrace Bold Patterns & Prints
Street style lets you step out of your comfort zone and embrace bold patterns and prints. Experiment with animal prints, stripes, camouflage, or floral motifs to make a statement. Remember to balance the boldness of your patterns with more subdued or neutral pieces to create a cohesive and visually appealing look. Don't be afraid to mix and match different prints for a fashion-forward and eclectic outfit.
7. Confidence is Key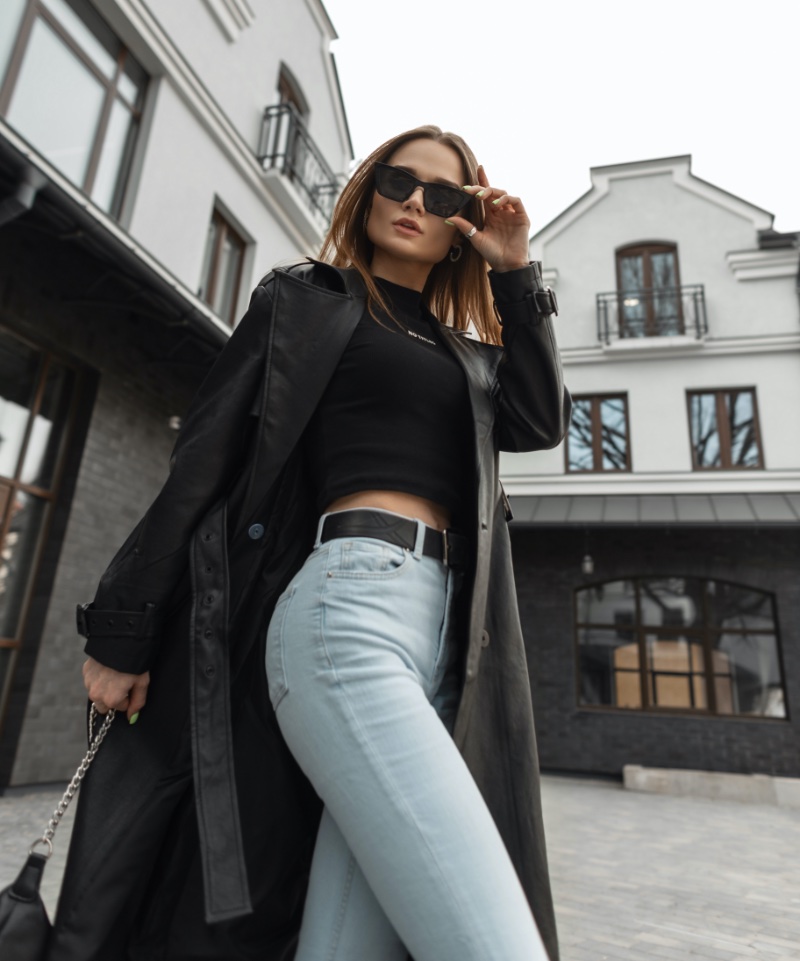 No matter how well put together your street style ensemble may be, confidence is the ultimate accessory. Own your look and wear it with self-assurance. Embrace your unique style choices and let your personality shine through.
Street style is about expressing yourself and making a statement, so be proud of your fashion choices and confidently rock them.
Final Words
Building a modern street style look allows you to showcase your individuality, creativity, and sense of fashion while staying in tune with the latest trends. By incorporating the tips above, you can curate a captivating ensemble that embodies your personality.  
Embrace the blend of high and low fashion for an authentic and effortless appearance, and always remember that confidence is the crucial accessory in street style. So let your unique fashion choices shine, and go forth with confidence and flair.