Kaia Gerber - American Model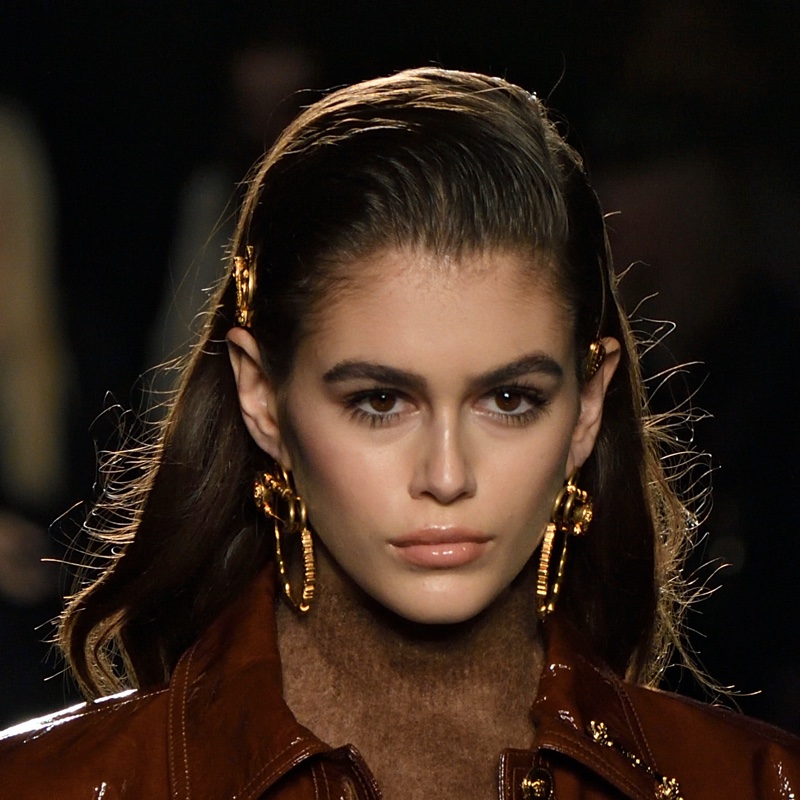 Kaia Gerber is an American model and actress. She was born on September 3rd, 2001.
Family and Early Life
Kaia is the daughter of Cindy Crawford, one of the best-known supermodels globally, and Rande Gerber, an American entertainment industry businessman. Known for her brown eyes and dark hair, she shares her mother's features.
The family has a unique and diverse background. While Kaia's father is Jewish, her mother is of English, German, French, and Spanish descent.
Kaia Gerber - Bio
Kaia's started her modeling career early, at the age of 10, for Versace's junior line. Donatella Versace stated that Kaia had a special gift for modeling and was camera-friendly, just like her mother.
At 13, she signed with IMG Models and landed her first modeling gig with Teen Vogue.
Career
Gerber had her first runway debut when she was 16 for Raf Simon's Calvin Klein Collection in 2017. She appeared in multiple advertisements for the American brand. From denim to underwear, Kaia has been a longtime face of the company. Kaia also landed a contract with OMEGA Watches in 2017 and still fronts campaigns in 2021.
That same year, Marc Jacobs launched a campaign with Kaia introducing their 'Daisy' fragrance. The campaign featured a light-spirited and playful Gerber, which Kaia later stated was her natural off-camera personality in an interview.
Her career continued to grow when she also became the face of YSL Beauty the same year.
She soon went on to walk for multiple fashion houses like Burberry, Givenchy, Michael Kors, Tom Ford, and much more. She even walked alongside her mother for Versace in 2018. The model has also been on the cover and editorials of magazines like Love Magazine, Pop Magazine, and Vogue US.
In 2018, she landed her first Chanel campaign and was the face of their Spring handbag collection. However, the campaign was criticized as Kaia was only 16 and some critics thought she was too young to model for such a big brand.
In 2020 and 2021, Kaia poses for advertisements featuring Louis Vuitton's Twist bag collection. Recently, she starred in Celine's spring 2021 campaign photographed by Hedi Slimane.
Other than modeling, Kaia has also started acting on television. She played a role in 2 episodes of the 'American Horror Story' spinoff 'American Horror Stories,' and she's also set to appear in the upcoming season of the original AHS. The brunette even showed off her acting skills for a Calvin Klein commercial where she performed a monologue.
Personal Life and Relationships
Kaia has been an avid book reader, and she frequently hosts a book club series on Instagram.
In 2019, Kaia was linked with Pete Davidson. Their romance didn't last long, however. Currently, Kaia is dating Jacob Elordi. Their relationship was rumored to have begun in 2020, right after his relationship with Zendaya ended.
Later that year, they confirmed their relationship. Kaia's parents also seem to be happy with Jacob and think he is an excellent match for their daughter. The couple made their first red carpet appearance together in September 2021.