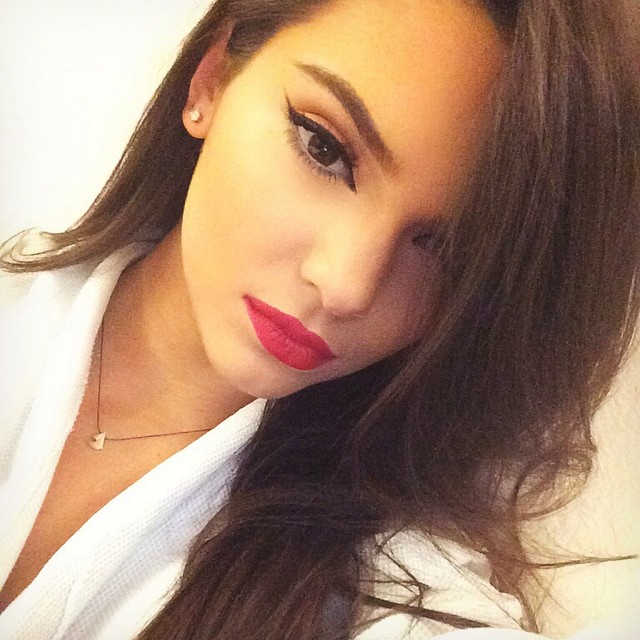 Kendall Jenner is the face of Estee Lauder, has appeared in Vogue and even can do a pretty sexy Santa impersonation. But, it turns out that one model named Arisce Wanzer is not a fan of Ms. Jenner. Wanzer wrote a thought piece for The Blot. In the piece, she compares Kendall Jenner's career trajectory to those models who come from a "small town and/or Third-World country". She writes of how they, unlike Kendall, would owe their agency money trying to book gigs, or have to "kill" themselves going to castings.
In this hypothetical situation, she places a no-name model backstage at the Marc Jacobs show where they see Kendall before she made her first foray into high fashion. But Wanzer is not just throwing her daggers at Kendall. She calls out fashion as a whole, writing, "One by one like dominos from Vogue to Givenchy, fashion is selling out to the ignorant masses for money. What happened to the art, the cerebral part of fashion? Did it really all die with Alexander McQueen?"
Further in the letter, she says that fashion houses have sold their souls and dignity and that their "image will be forever tarnished by these real life Veruca Salts buying their way in with sleazy fame rights".
Whoa, harsh words! Do you think Kendall has "tarnished" modeling or does her success not hurt the profession? Comment below.
Image: Instagram/kendalljenner