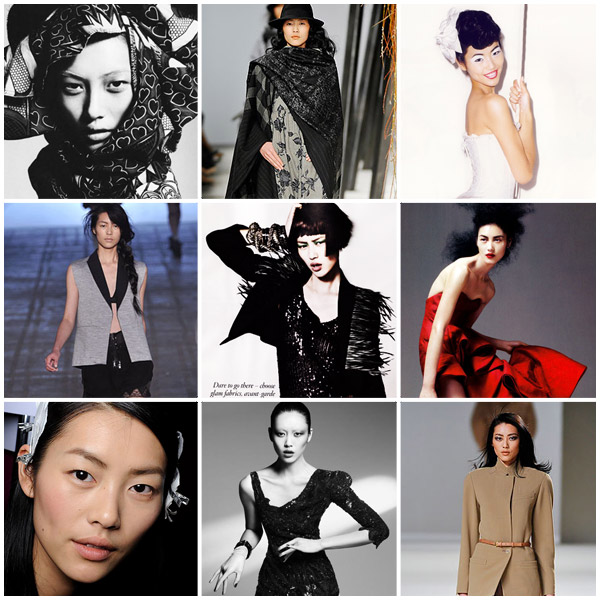 Sadly, as we usher in the month of April, it means that our Model of the Month series must come to an end. It has been a fun and exciting experience with Liu Wen as our March model, and the series will be taking a brief hiatus in order for us to focus on a new feature and regular postings. These last moments with Liu Wen are a fitting end to a wonderful Model of the Month.
Last song you listened to…
Bad Romance by Lady Gaga
Last person you hugged…
My parents on January 2010, when I left home and my parents walked me out.
Last time you laughed…
Laughing and screaming, those are my signature expressions which happen all the time. Do I have to figure out the "last time"? Quite difficult. I guess 5 minutes ago.
Last modeling gig…
Shooting for Vogue China
Last movie you watched…
Avatar by James Cameron. Also The Hurt Locker directed by his ex-wife: It's not a big budget film and also a good Oscar movie too.
Last person you talked to…
My Chinese agent.
Last book you read…
New Moon (Twilight II)
Last site you visited…
sina.com
Last thoughts…
Visa and flight tickets