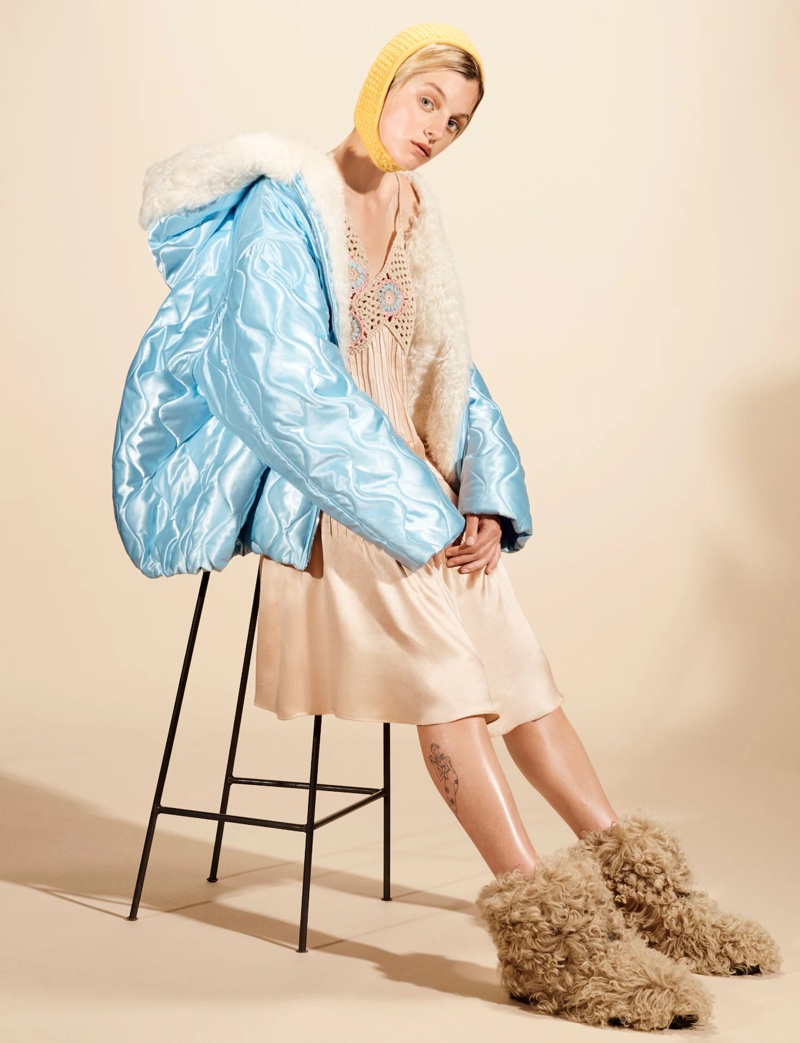 Emma Corrin returns as the face of Miu Miu, fronting the brand's fall-winter 2021 campaign: A Brave Heart. Captured in a series of portraits by Steven Meisel, the blonde star shows different facets and characters. From seductive to joyous to reflective, Emma offers a range of emotions.
Stylist Lotta Volkova highlights fall's bold designs, including oversized outerwear, crochet dresses, and statement jewelry. M/M Paris works on creative direction for the campaign, which also includes a series of films where she embodies a range of personalities.
Related: Emma Corrin Takes the Spotlight in Miu Miu Spring 2021 Campaign
Before fall, Emma appeared in advertisements for Miu Miu's resort and spring 2021 seasons.

Miu Miu Fall/Winter 2021 Campaign
"Corrin reads aloud a series of anecdotes, recollections, remembrances – recounting memories, true and imaginary, in her own voice and those of others. Again, lines are blurred: is Corrin acting, or actual – are these her words, or a script?" Miu Miu states about the videos.