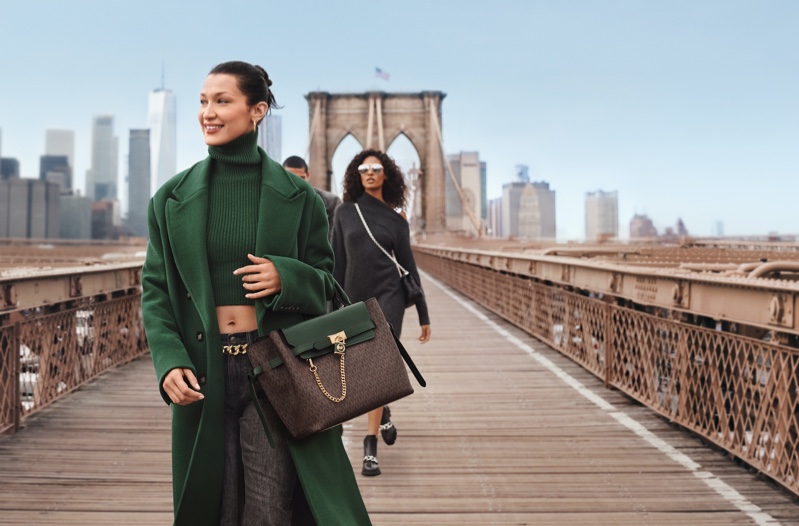 Continuing with a theme of "the eye has to travel," MICHAEL Michael Kors's fall 2021 campaign takes place in Brooklyn and Queens. Images feature Bella Hadid, Cindy Bruna, and Geron McKinley photographed by Sean Thomas. The trio plays friends meeting up as they adventure across the city.
In one shot, Bella wears a green look with a coat, cropped turtleneck, and denim. She also carries a monogram print bag with chain detail and a green accent. For another image, Cindy shows off a shearling coat and denim shorts with an embellished handbag.
Related: Bella Hadid is On the Move for MICHAEL Michael Kors #MKGO Fall 2021
An autumnal color palette features shades of forest green, ivory cream, and camel tan. Out now, the campaign will appear in magazines, social media, and outdoor spaces worldwide.
MICHAEL Michael Kors Fall 2021 Campaign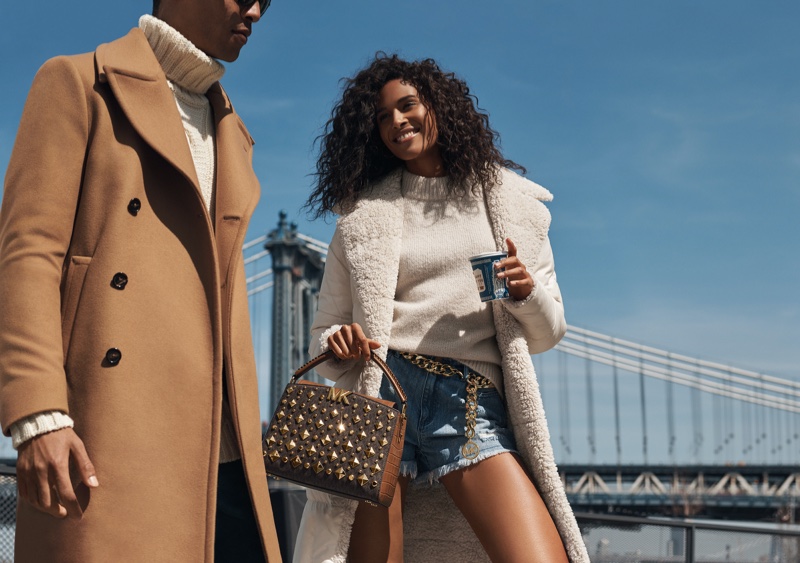 "As life starts getting back to normal, I think everyone is looking forward to venturing out and exploring," says Michael Kors. "For fall we're taking our fans on a journey just outside of Manhattan and reminding them of all the things we've missed over the past year and half. You can feel the energy and excitement of a fresh start in the air."