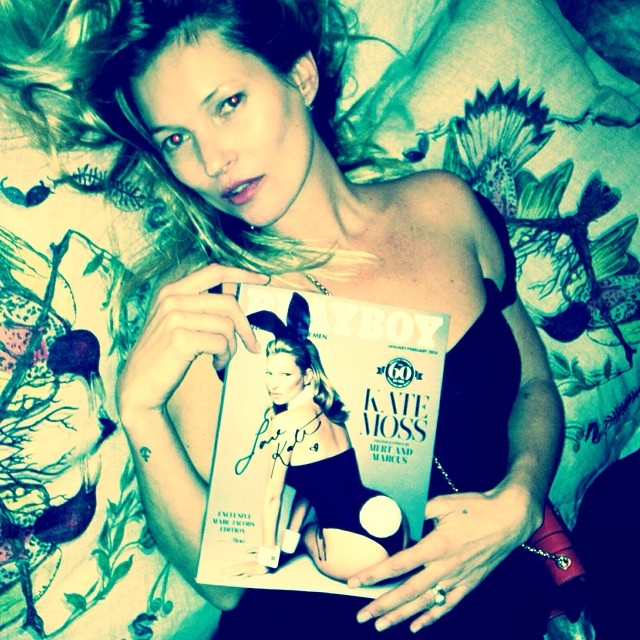 Recently, fashion photography duo Mert Alas and Marcus Piggott chatted to Style.com about their much buzzed about Playboy cover shoot with Kate Moss along with more of their famous works such as the spring Givenchy and Versace campaigns. We selected some choice quotes from the interview below, but you can check out the full feature on Style.
On what makes Kate's Playboy shoot different than the magazine's other spread:
Marcus Piggott: "She's dressed more than the girls in most Playboy editorials. It was a bit of a striptease. We wanted to leave a little bit to the imagination, and we wanted the reader to get excited imagining what's underneath. But there are a lot of crazy pictures that you haven't seen…"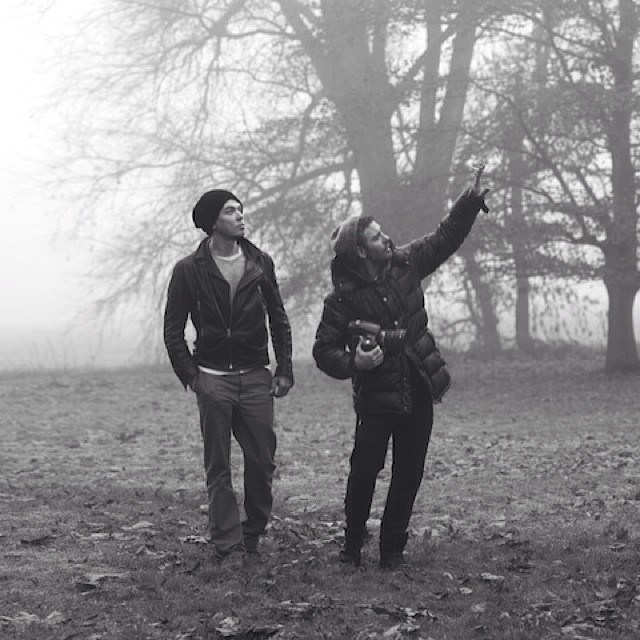 On why it's better that they work together:
Mert Alas: "When I kill him, I'm gonna do it all! We started as lovers in 1994, and we had not only a romantic relationship, but a love for similar art, styles of fashion, cinema, and that kind of thing. We've evolved from that. We learned through the years, but I don't know any other way of working, and I don't think Marcus does, either. I don't know what it would feel like not to have someone to fight with."
On making Lady Gaga look like Donatella Versace in the spring ads:
Mert Alas: "We were like, 'What are we gonna do for Lady Gaga?' She's done every amazing look. She's been every kind of monster. But a few weeks before the shoot, Donatella told me that Gaga did a song called 'Donatella,' and we said,'"Oh, my God. This is it! She's Donatella! She's got to be Donatella!'"
Enjoyed this update?