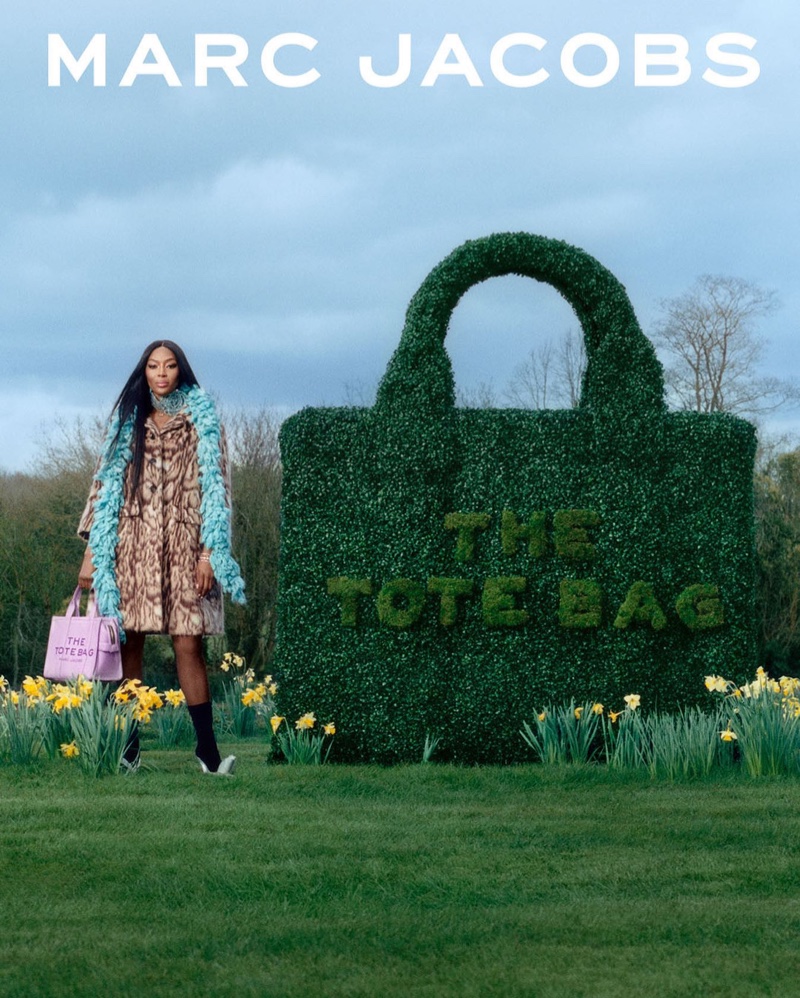 In the pre-fall 2022 campaign for Marc Jacobs, supermodel Naomi Campbell is center stage. The fashion designer refers to the British beauty as his "chosen family", and the advertisements feature handbags and clothing from the upcoming season. She exudes sophistication in a number of photographs taken by Larissa Hofmann.
Marc Jacobs Pre-Fall 2022 Campaign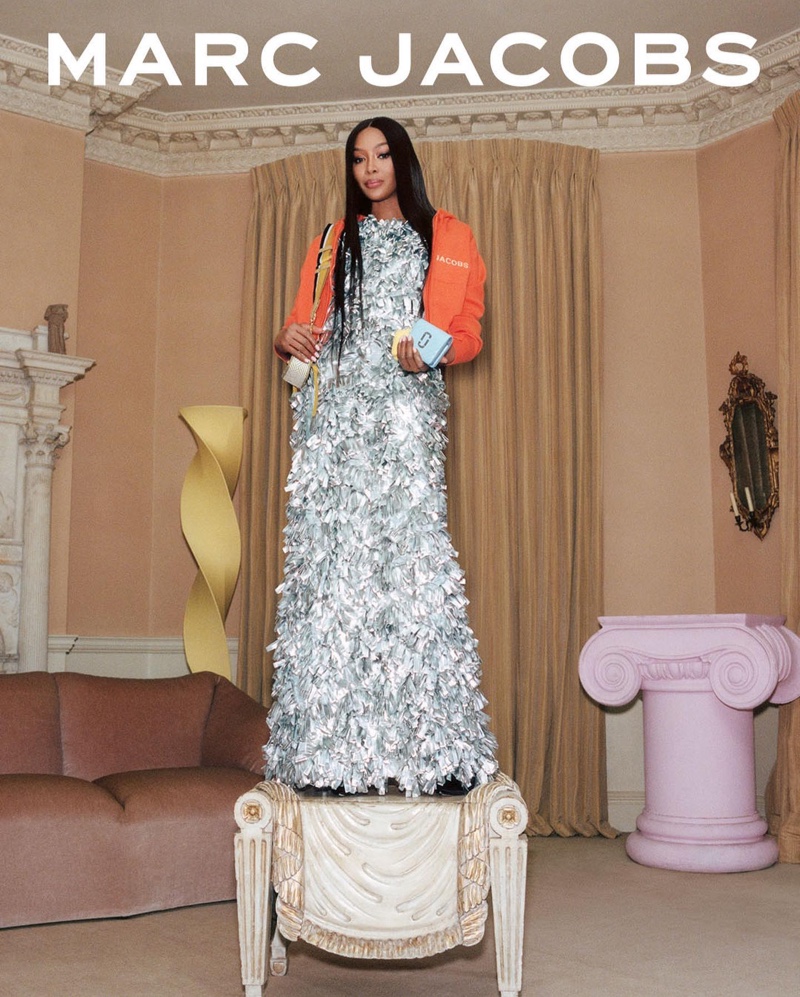 In one picture, Naomi Campbell can be seen modeling a pastel-colored replica of The Tote Bag while simultaneously posing next to a topiary representation of the bag. The icon can be seen carrying a blue clutch bag while wearing an orange jacket and a silver gown with sparkling embellishments in another picture.
Related: Naomi Campbell Stars in the Fendace, Fendi & Versace, Campaign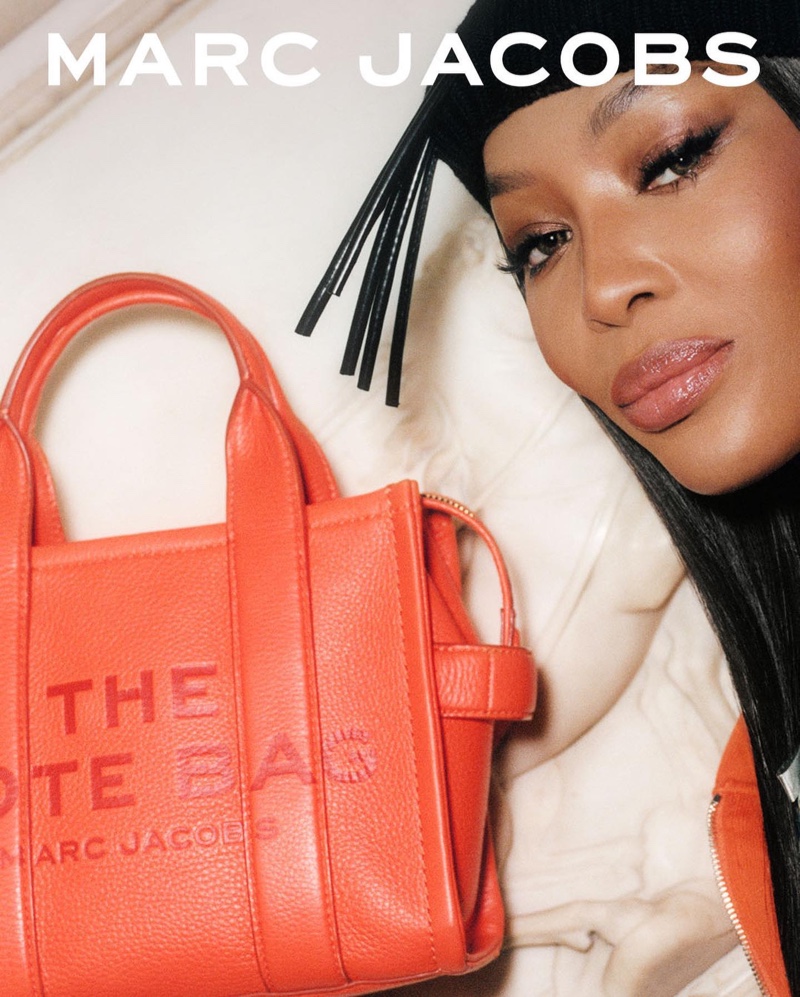 Naomi Campbell's stunning face also appears next to The Tote Bag in an orange hue. Danny Reed styled the shoot. Angloma created a dewy makeup look, and hairstylist Rio Sreedharan works on the beauty's sleek tresses. Michelle Class works on manicure, while Danny Hardman Hyland is responsible for the set design.