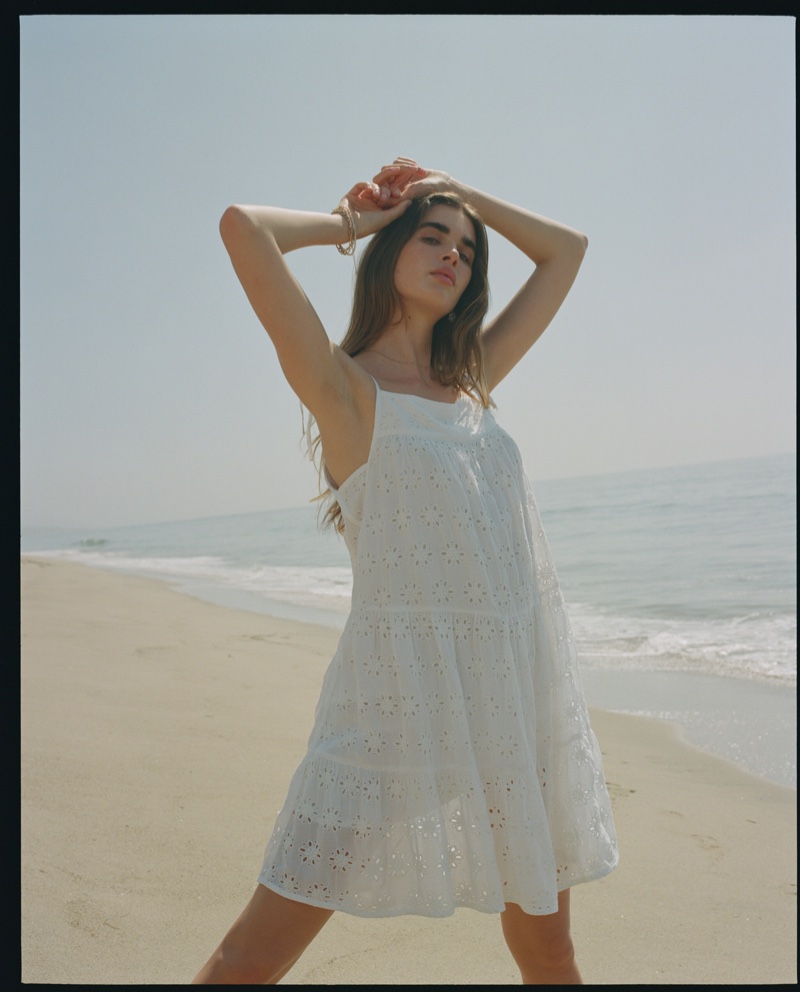 Lucky Brand has a case of wanderlust for its summer 2021 campaign. Photographed by Bryan Rodner Carr, models Minji and Zoi Mantzakanis head to the beach in laid-back designs perfect for the warm-weather season. Summer essentials like eyelet dresses, casual denim, and crop tops stand out.
Captured against a scenic backdrop, Minji and Zoi channel relaxed chic in breezy pieces. A soft color palette features romantic shades of pink, ivory, and yellow. Dan Barbato also works on art direction for the shoot.
Related: Pia Bernjak Stuns for Dolores Cortes Summer Swim 2021 Campaign
Amie Goeller, Lucky Brand's SVP Design, tells us about the inspiration behind the campaign in an exclusive interview.
Lucky Brand Summer 2021 Campaign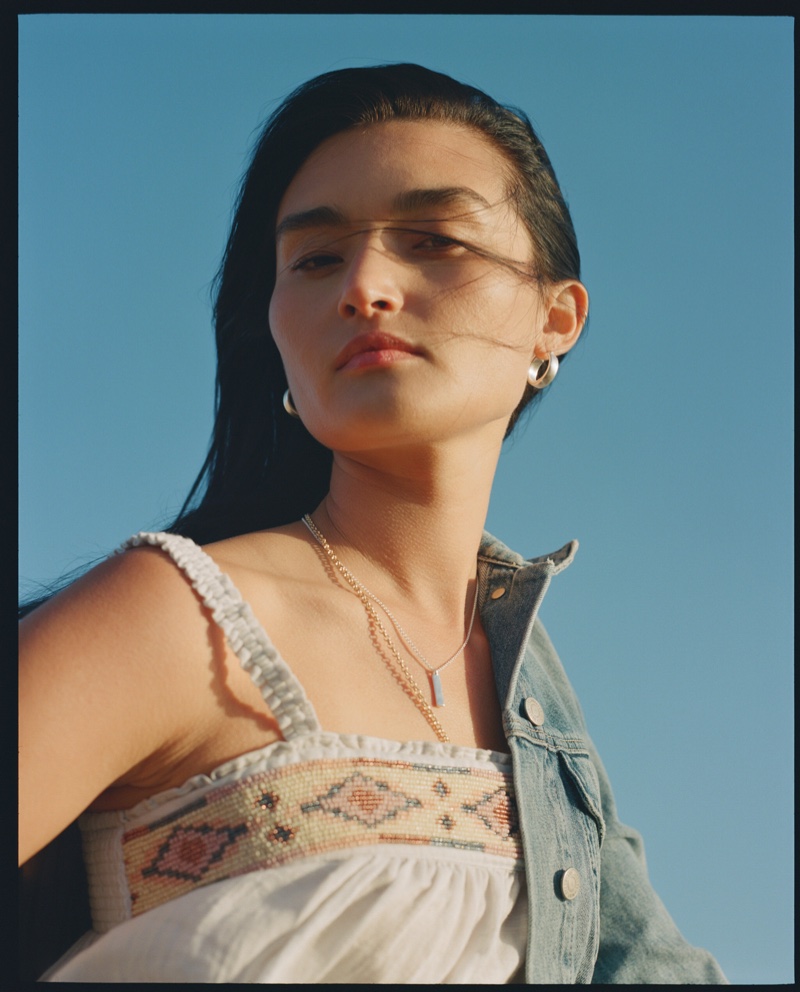 What was the inspiration behind the campaign?
For our Summer '21 campaign, we slipped away to the beach, where the sun meets the sea and summer is everlasting. Finally free to roam, we got lost in the sun exploring empty coastlines and winding paths, spending leisurely days in laid-back looks of cool neutrals and classic indigo hues enlivened with bright colors and refined details.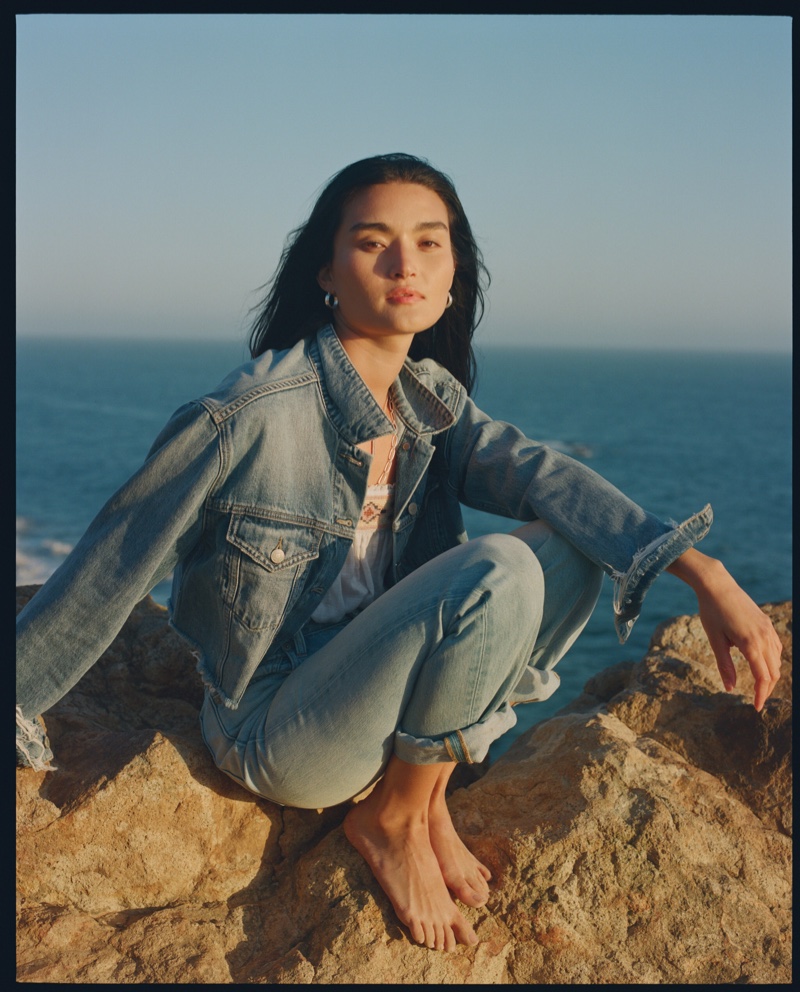 What do you hope viewers of the new season think when looking at the images?
We hope the campaign inspires feelings of wanderlust, optimism, a love for the outdoors, the thrill of being in new places with new faces. Summer evokes a sense of adventure and possibility, and after the challenging year we all just shared we're betting that sense of hope and expectation are contagious.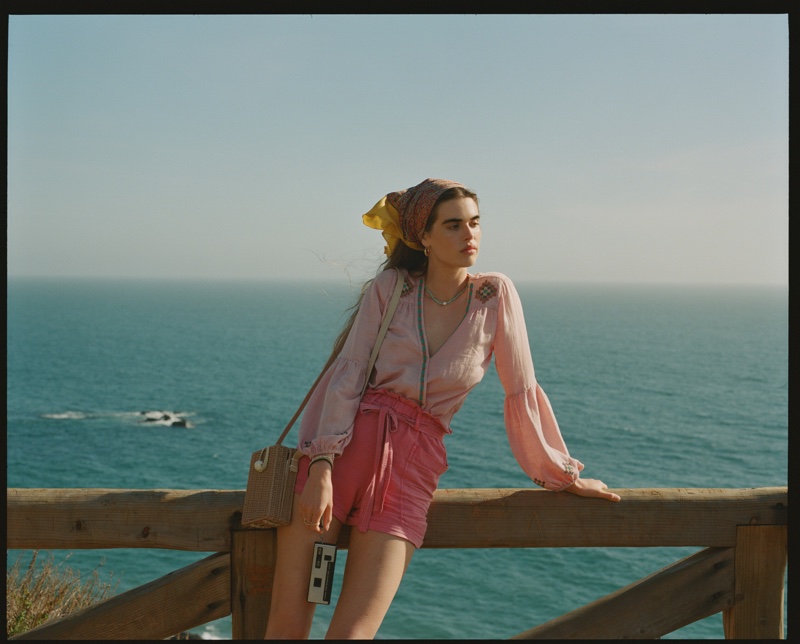 The summer season designs look fantastic! What's the inspiration behind them?
Thanks! We're excited by a sense of new beginnings; as things open up again we're all looking forward to realizing our true potential and experiencing summer in all its glory — longer, lazy days drenched in sunshine, warm breezes carrying the sweet sights and smells of nature at every turn.
We'll never forget the awkward Zoom calls or the sweatpants that got us through these tough times, but what we're really feeling right now is an excitement for getting dressed up — grab those jeans and dresses and shirts with buttons (oh my)! This summer is everyone's coming-out party and we'll all want to have the perfect outfit to be seen and feel all the feels again.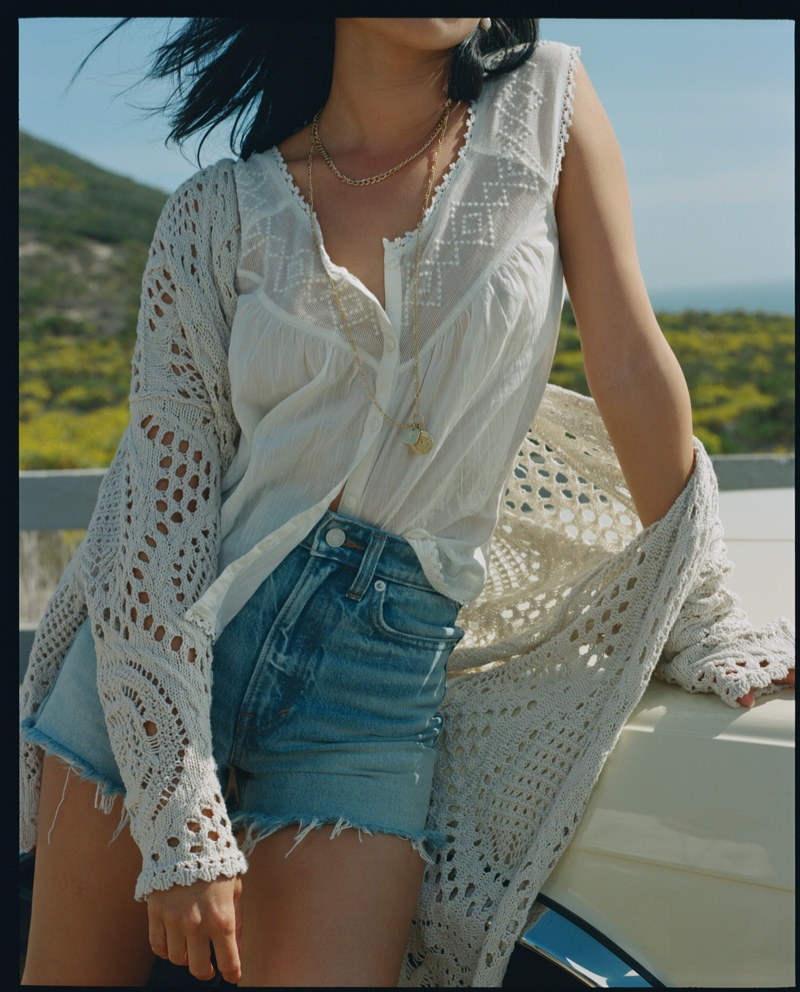 What are some of the statement pieces of the season?
Our brand is built on denim, and that foundation informs our entire collection. For summer we updated a lot of our classic fits with lighter washes and cool neutrals, added some new alternative / fashion fits, and really expanded our denim outfitting with shirts, shorts, and light jackets — the macrame fringe trucker is a must — in a range of classic indigo hues for him and her.
We complemented these denim pieces with warm-weather linen tees, shorts, and button-downs for men, and launched a line of intimates for women so stylish we've paired them with bohemian-inspired crocheted tops, button-downs, and statement summer dresses. We've also added more styles to our Cloud Soft collection of cozy essentials and stylish loungewear, made with seriously soft fabrics in feel-good fits for year-round comfort.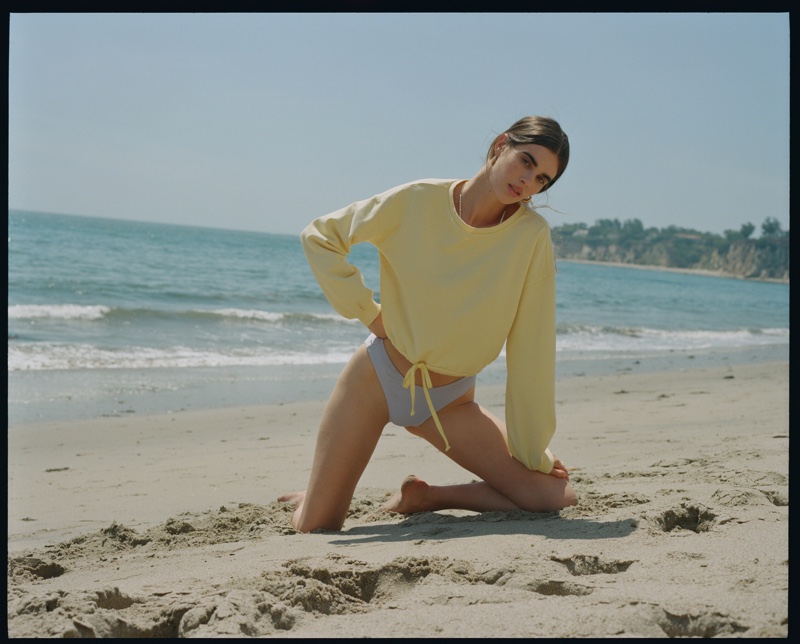 What is up next for Lucky Brand?
But we're most excited about our Beaded Capsule coming out later this summer — a collection of feminine boho blouses and western shirts embellished with delicate and colorful geo beads. Inspired by the open skies and handcrafted traditions of the American Southwest, these limited edition designs are the perfect Bohemian collectible vibe.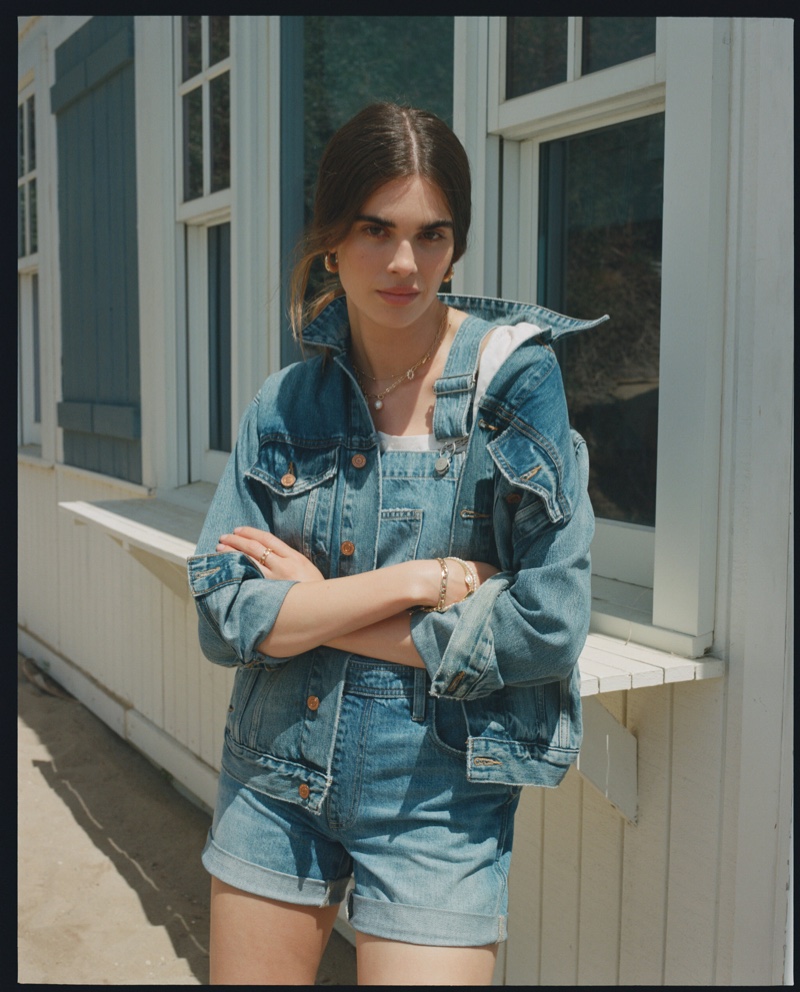 How did the pandemic affect the design process?
Like everyone else, COVID forced us to think and work differently, and in having to shake up the way we've always done things we found opportunities to be more nimble and creative.