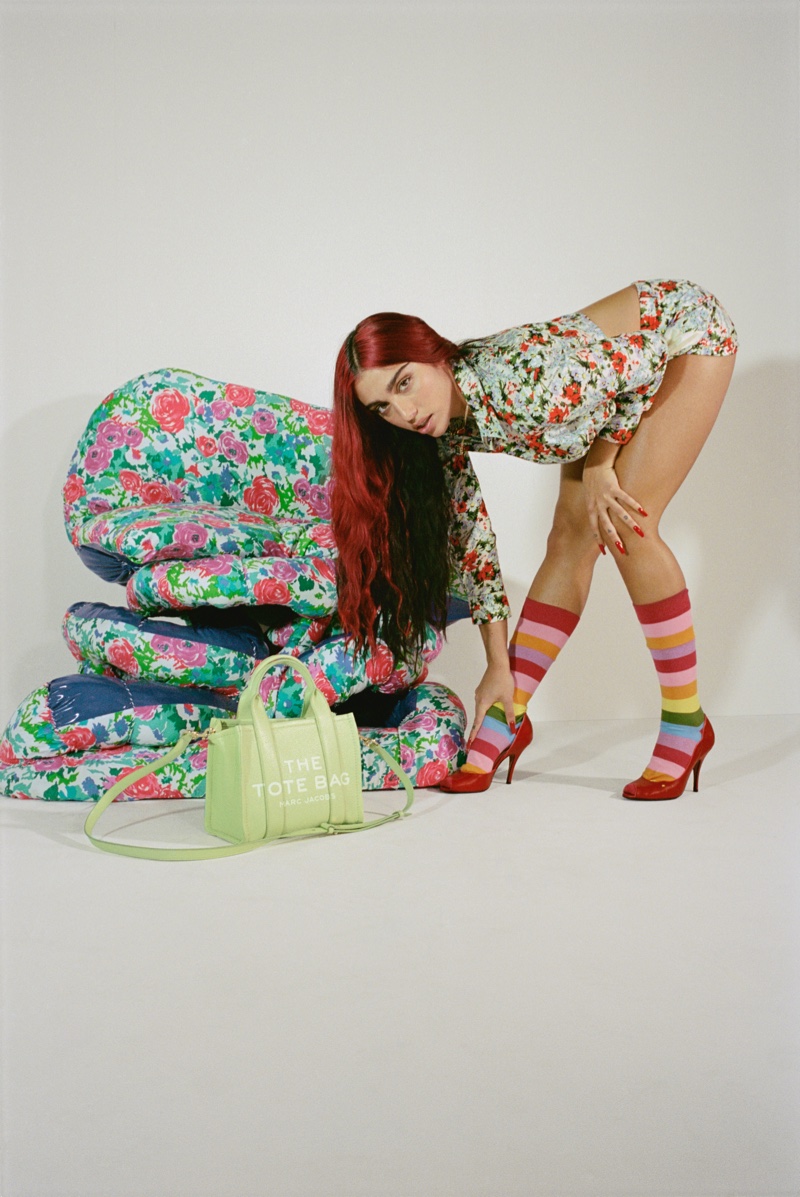 The Marc Jacobs taps Lourdes "Lola" Leon as the face of its spring-summer 2021 campaign. Photographed in New York City last December by Brianna Capozzi, studio images strip down the gloss for a focus on Madonna's 24-year-old daughter. Designs include a colorful collection of floral print tops, vibrant tote bags, and blue jeans. Styled by Haley Wollens, Lourdes gets accessorized with stuffed animals as well as bold headpieces. For beauty, hairstylist Tamara McNaughton works on her fiery red tresses with makeup by Fara Homidi.
Related: Kaia, Adut & Meghan Charm in Marc Jacobs Daisy Fragrance Ad
"Marc has a long-storied history with Madonna and so It only made sense for us to tap Lola to be the face of the campaign as she perfectly encapsulates the youthful spirit and uncompromising sense of individuality central to this younger expression of the brand," the press release states.
Marc Jacobs Spring/Summer 2021 Campaign