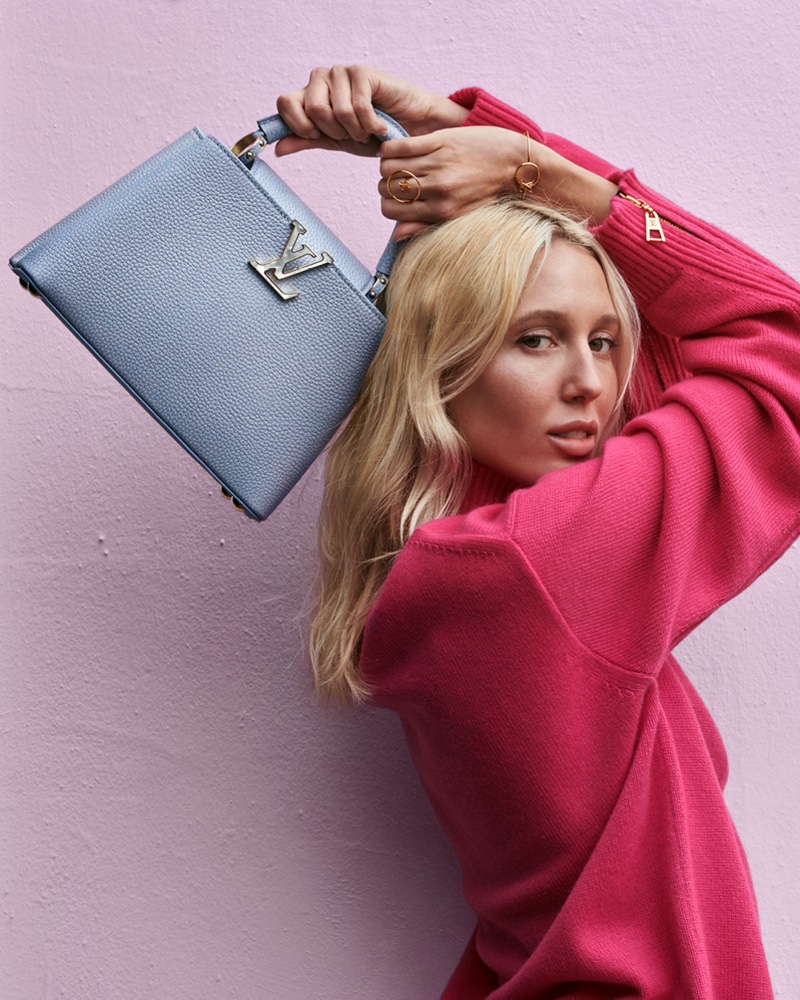 Olympia of Greece is back to model for Louis Vuitton's Capucines bag in 2022. During the dynamic campaign, the royal is seen wearing the designs in London. Photographed by Oliver Hadlee Pearch, the blonde model displays the various iterations of the accessory while posing in the park and walking through the city streets. Olympia previously posed for the brand in 2020.
Olympia of Greece – Louis Vuitton Capucines Bag Campaign
In one of the photos, Olympia is seen carrying a red version of the bag while also displaying denim with polka dot embellishments. In another picture, she can be seen strutting her stuff in ankle boots and a long knitted piece while wearing a black and white color-blocked version of the accessory.
Related: Cate Blanchett Dazzles in Louis Vuitton 'Spirit' High Jewelry Campaign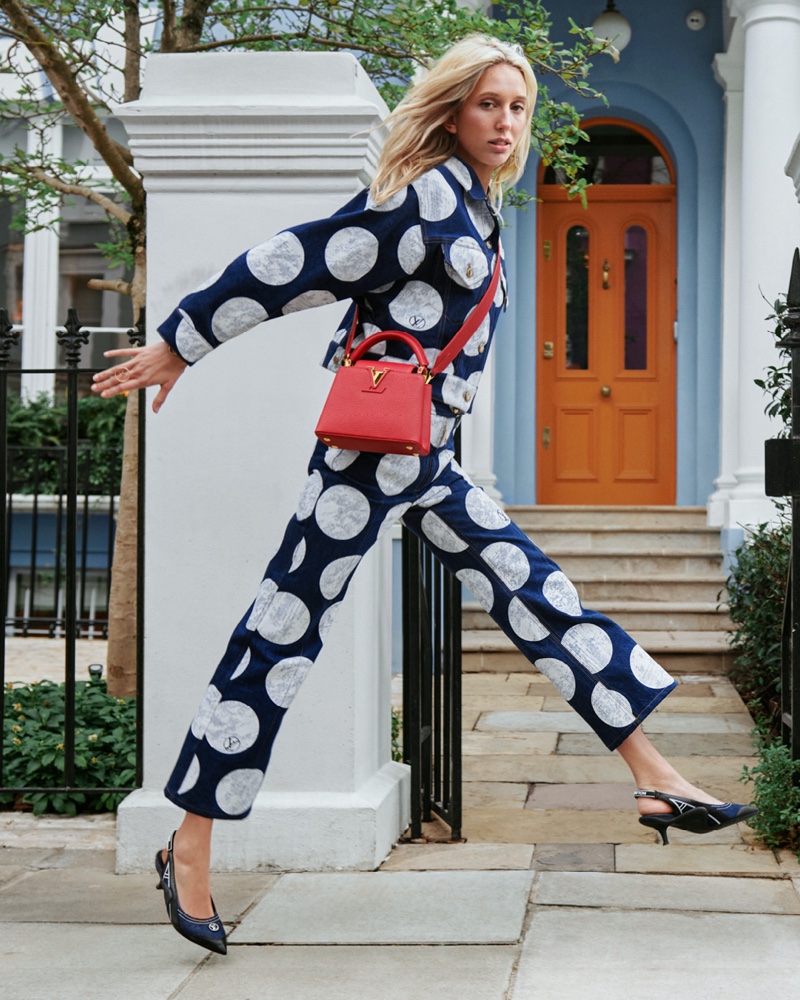 Louis Vuitton presents the latest editions of the iconic Capucines bag, embodied by style icon and Friend of the House Olympia of Greece in London. In addition to new colors, this season the bag takes on colorblock accents with tonal hues that highlight its iconic construction, a shimmery Taurillon leather, and a new Flower Chain which combines gold links and enamel Monogram Flowers.

Louis Vuitton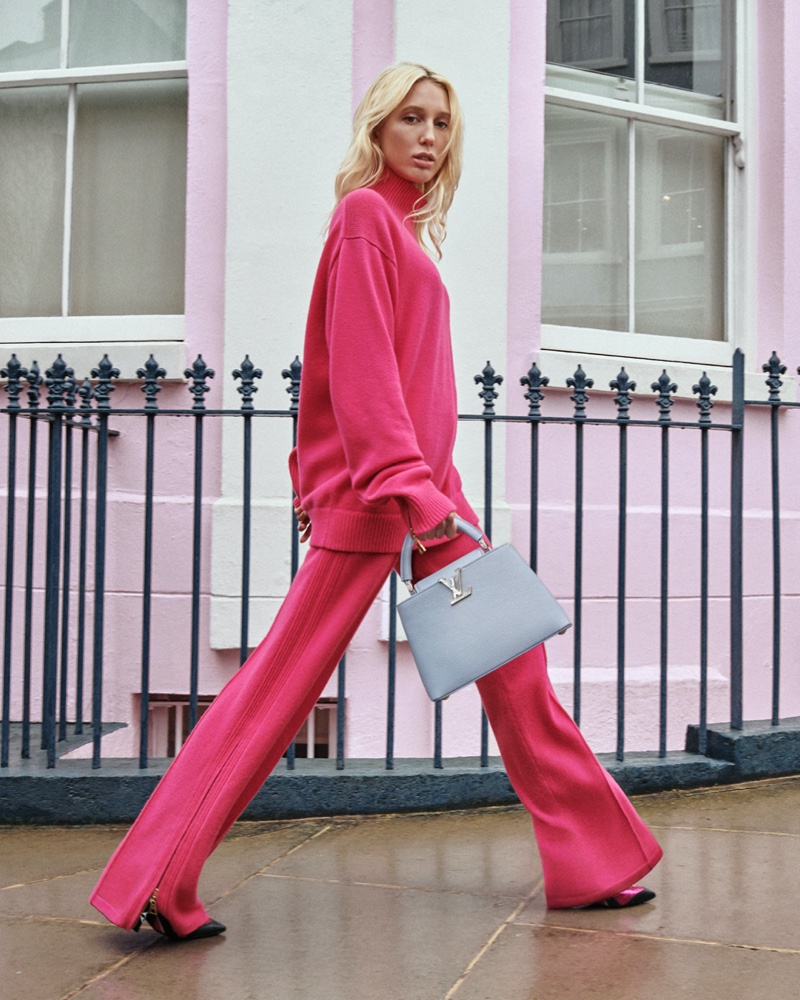 The Capucines is also available in versions with a pastel green color, shimmering lilas color, and snow white. Imruh Asha styles the shoot, and Anthony Turner and Lynsey Alexander are responsible for the hair and makeup, respectively. The Style Council works on the project's creative direction, including a short film set to rock and roll music.