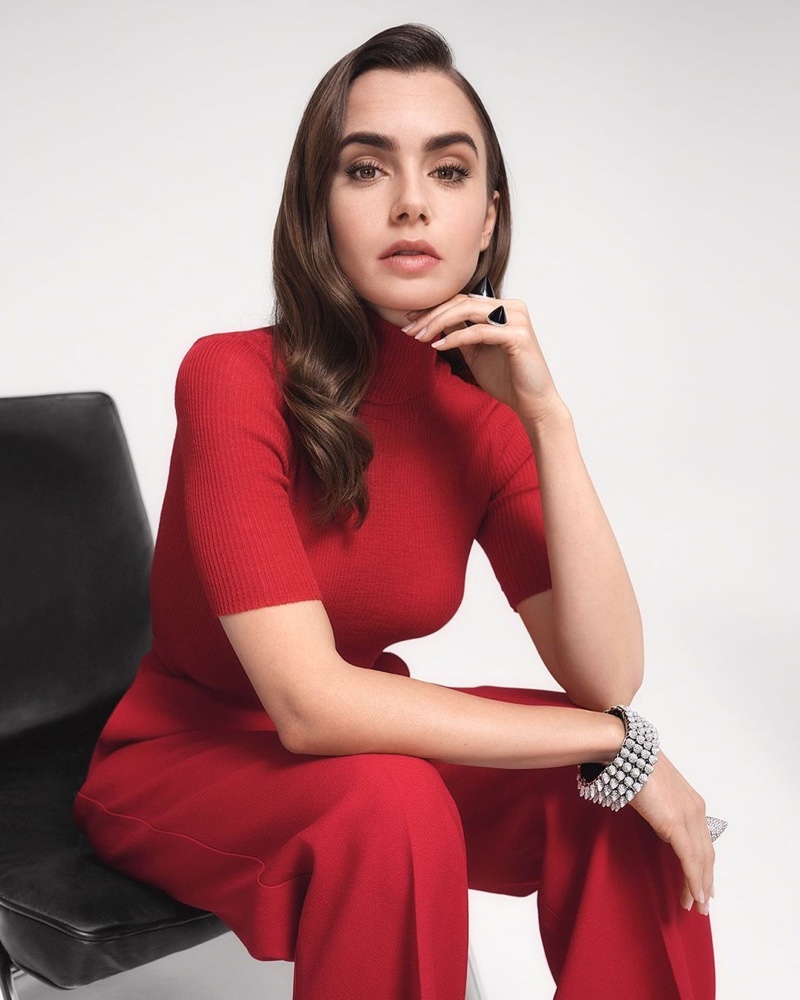 Actress Lily Collins turns up the shine factor with her new role as a Cartier ambassador. The Emily in Paris star fronts the luxury jeweler's Clash [Un]limited campaign. Photographed by Zoe Ghertner, Lily hit the studio in a series of sleek looks with a rebellious edge.
The collection features studded designs with precious gems such as diamonds, amethyst, and onyx. In addition to jewelry, the actress also wears shimmering sequins, silver tones, and red. Finishing her look, makeup artist Fiona Styles works on her flawless skin with hair by Gregory Russell.
Related: Kaya Scodelario Gets Glam in Clash De Cartier Jewelry
"Excessive, spiky and voluminous. A radical approach to precious jewelry in white and in black, occasionally punctuated with hints of purple," Cartier describes the line.
Cartier Clash [Un]Limited 2021 Campaign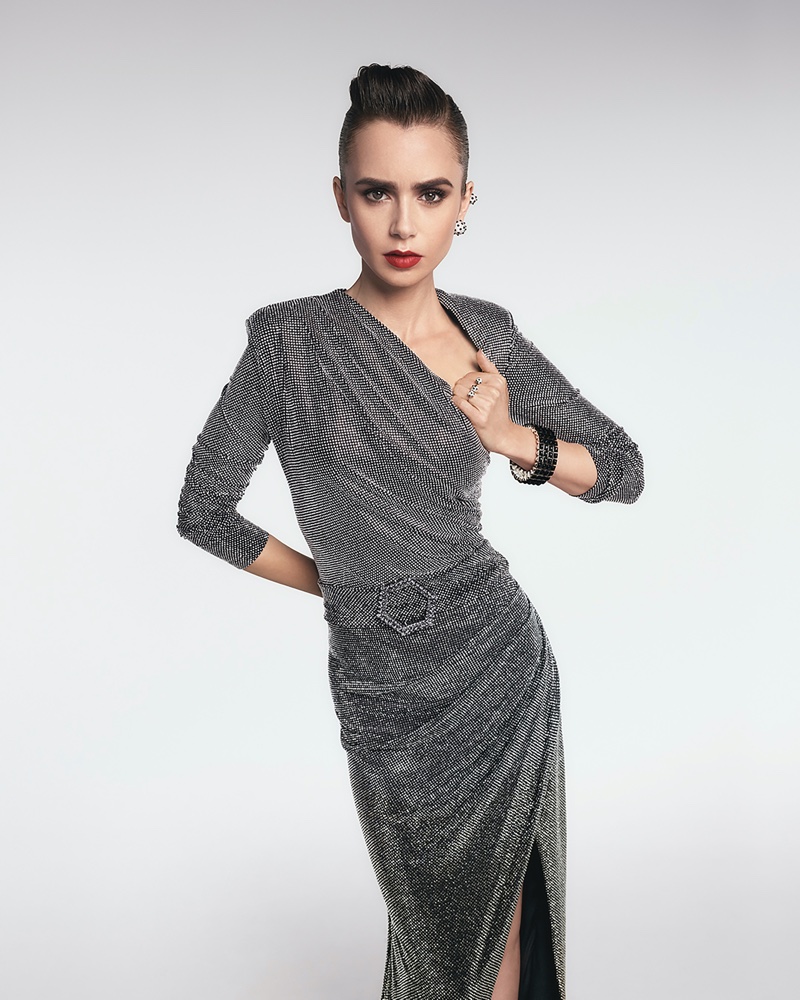 "For me, being part of the Cartier family means joining a community of free-thinking individuals who demonstrate great strength of character. What's more, Cartier is Paris, this certain idea of elegance, this French refinement, which the Clash [Un]limited jewelry and the Double C de Cartier bag embody with classic extravagance," Lily shares.