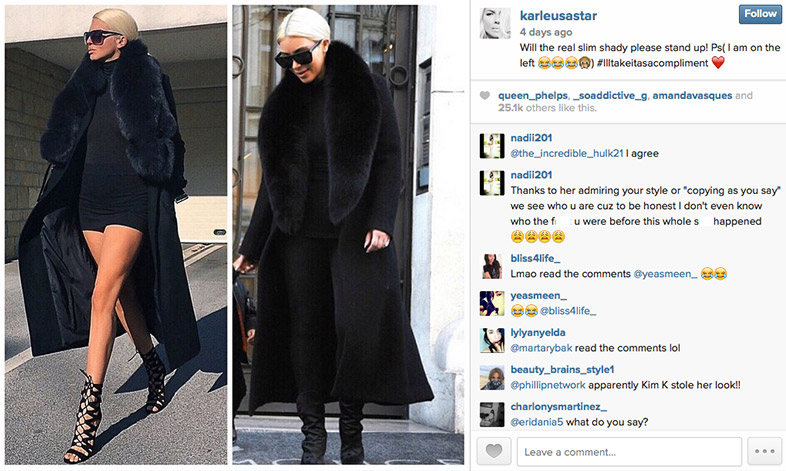 With her new platinum blonde hair, Kim Kardashian has certainly been making waves on the fashion front. But now her style is in the news for a whole other reason as Serbian singer Jelena Karleusa has accused the reality television star of stealing her look. On her Instagram page, she featured multiple images with side by side shots of her and Kim's looks. Sometimes, it is quite difficult to spot the difference! You decide for yourself.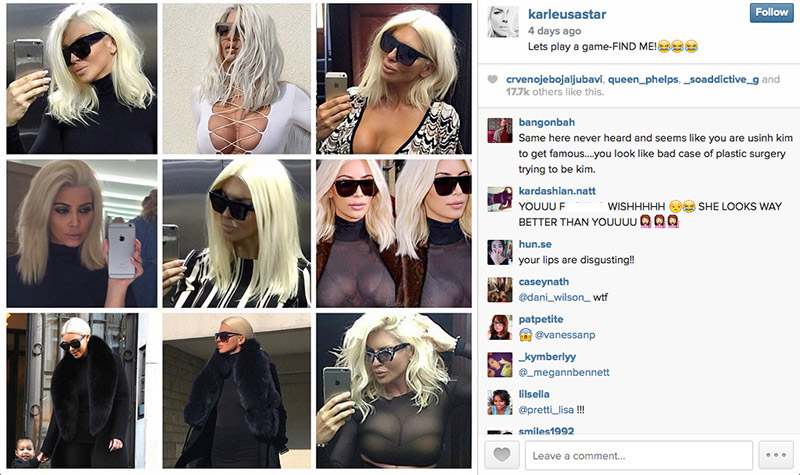 Karleusa told Us Weekly that, "I think that her stylists are inspired by my IG page, not her." She also added: "I don't have a stylist, I do it all by myself." But despite all this, it appears as if the Serbian singer has no ill will towards Kim. She finishes by saying, "She is beautiful, so it doesn't matter if she put (sic) anything on her head," Jelena states. "She doesn't need hair at all."
Do you think someone can copy someone else's style or is it just a coincidence?