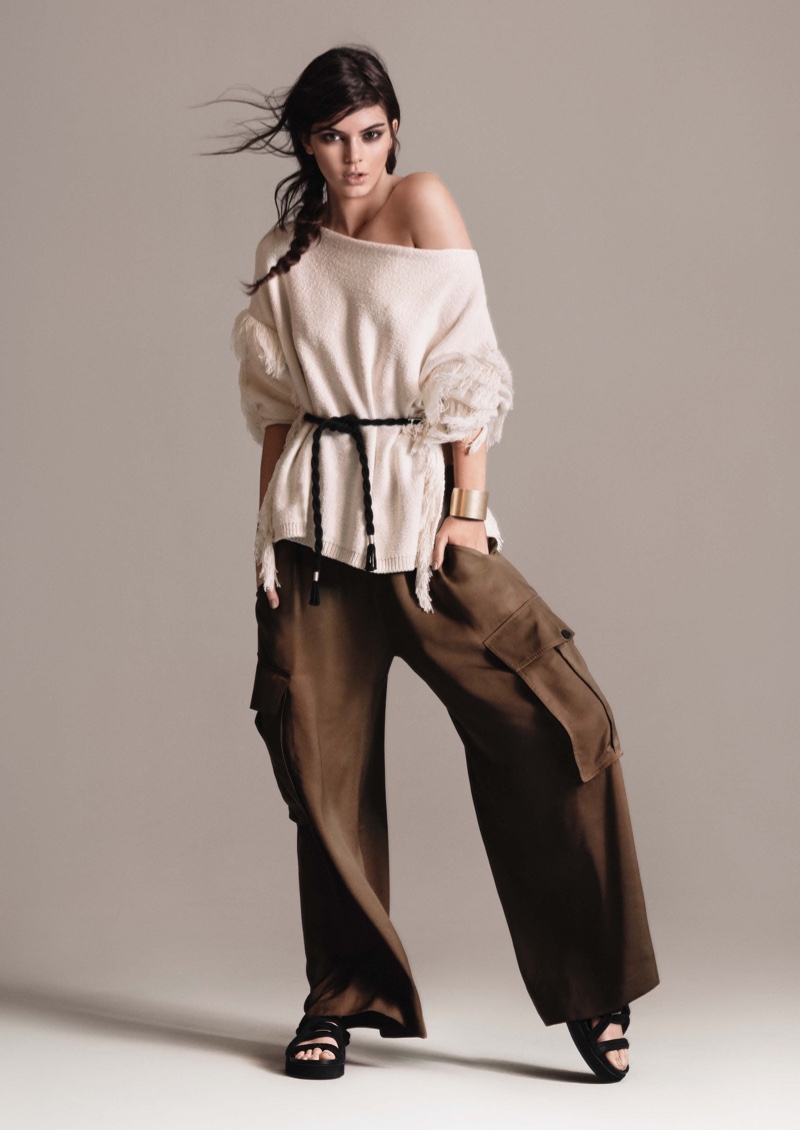 Following up the announcement earlier this year, Spanish fashion brand Mango has finally unveiled its February 2016 campaign starring Kendall Jenner. Called 'Tribal Spirit', the spring season focuses on clothing inspired by the African savannah including worldly prints, fringe embellishment and neutral shades. Kendall looks super fierce with a smokey eyeshadow look and her hair in a side-swept braid.
Related: Kendall Jenner Poses in Bed for Calvin Klein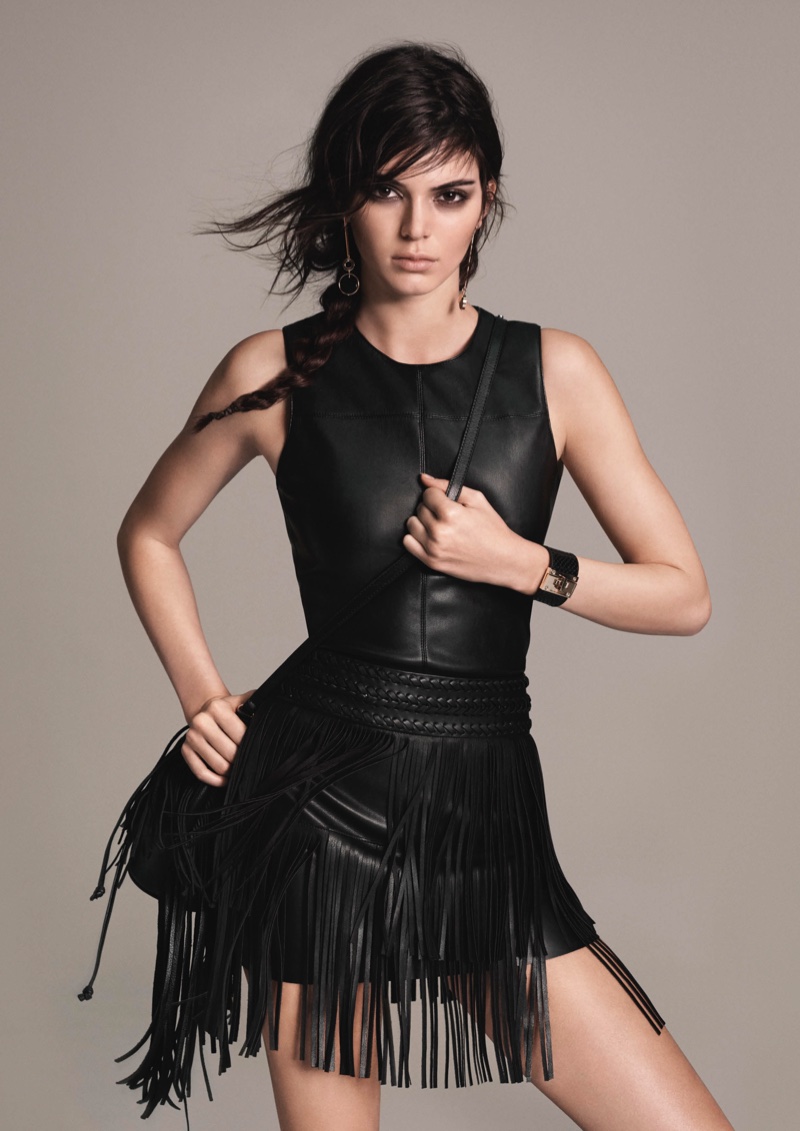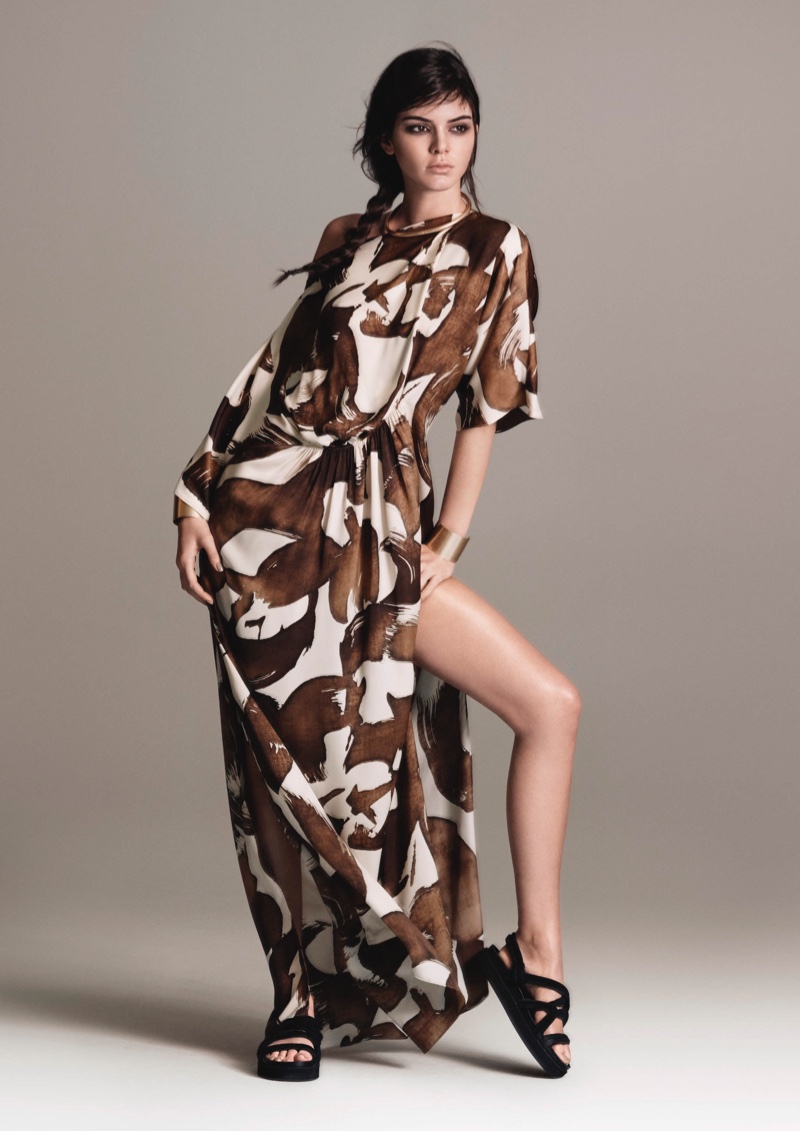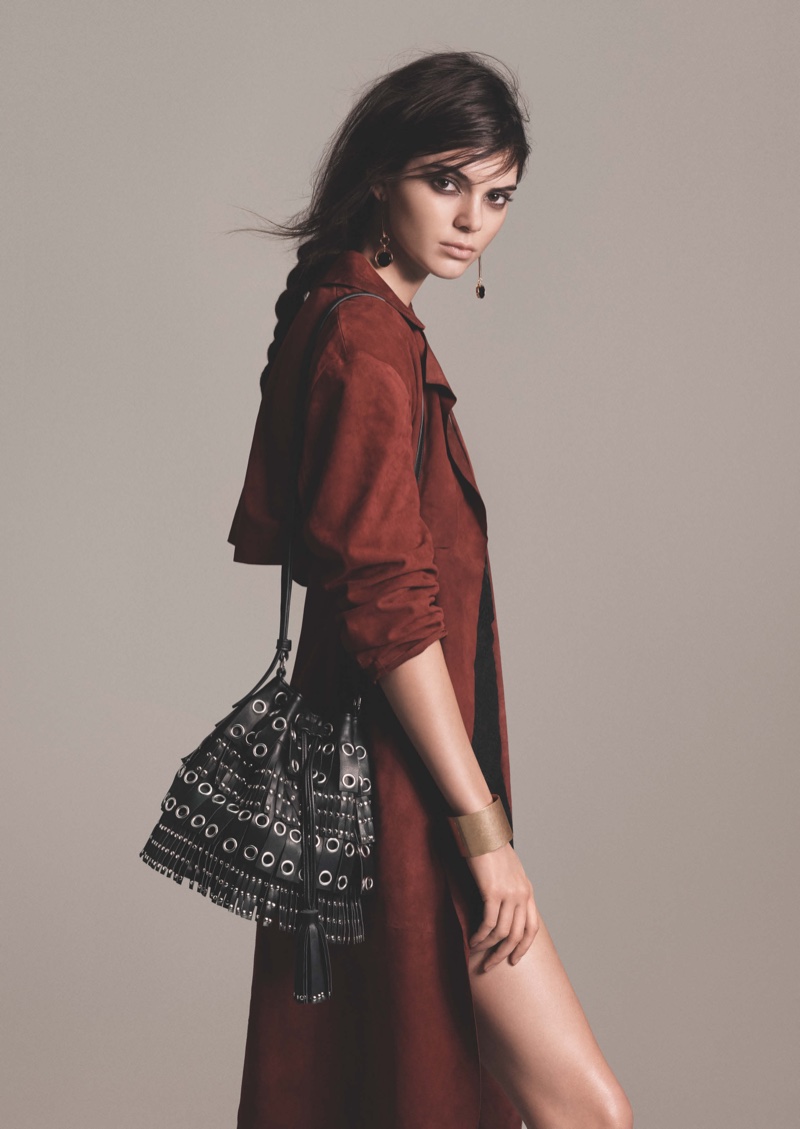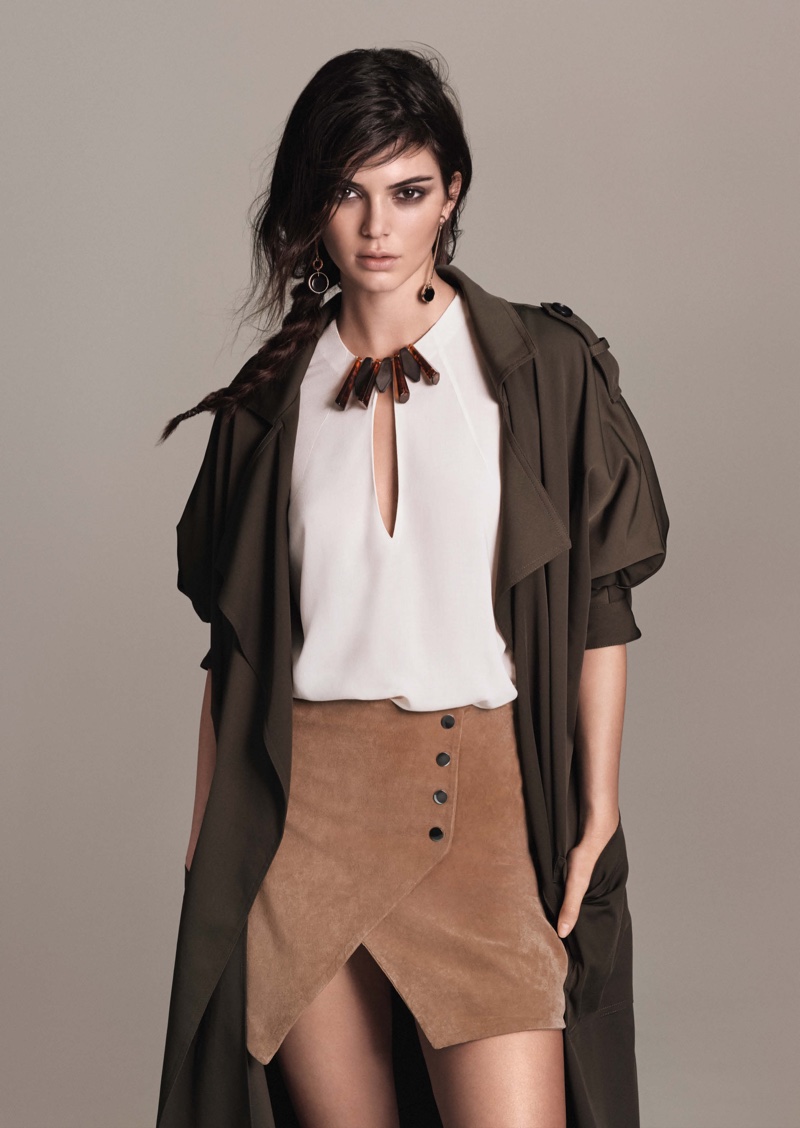 Kendall Jenner – Mango Barcelona Event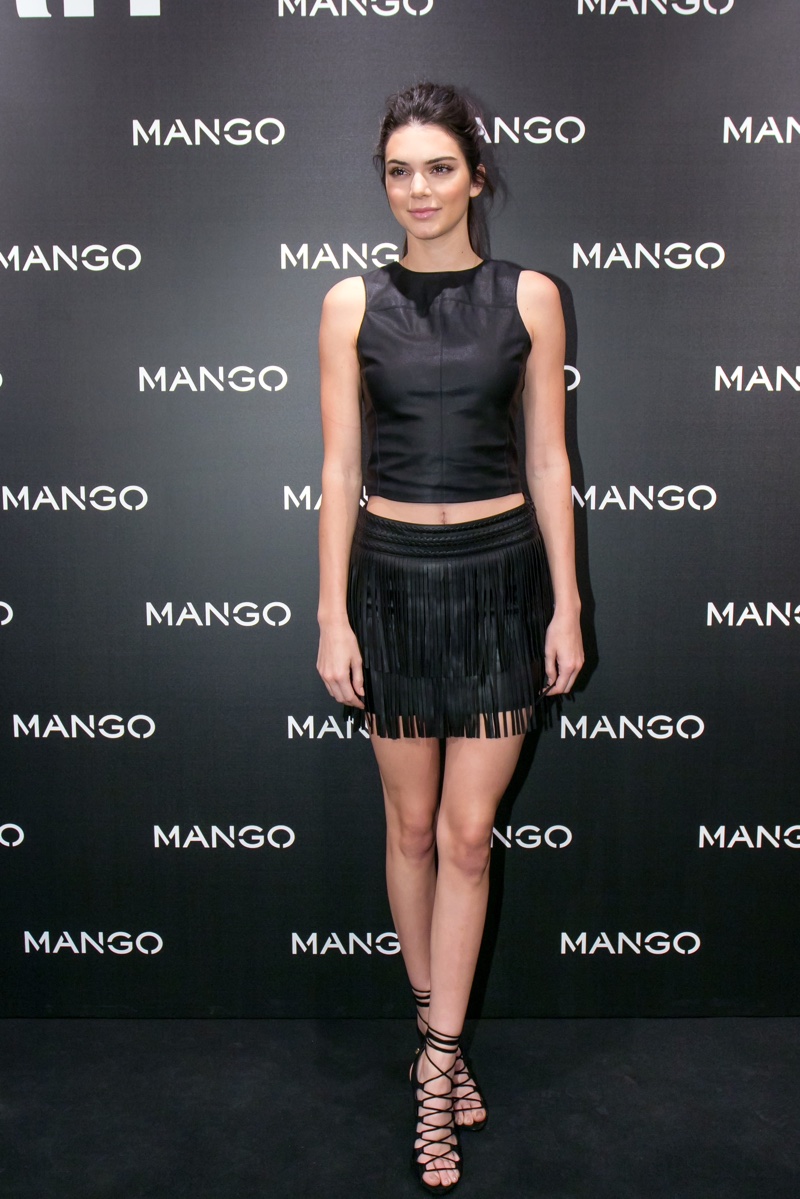 On January 28, Kendall Jenner jetted to Barcelona, Spain, to attend the launch of Mango's Tribal Spirit collection. The model wore a black crop and fringe embellished skirt from the collection with strappy heels.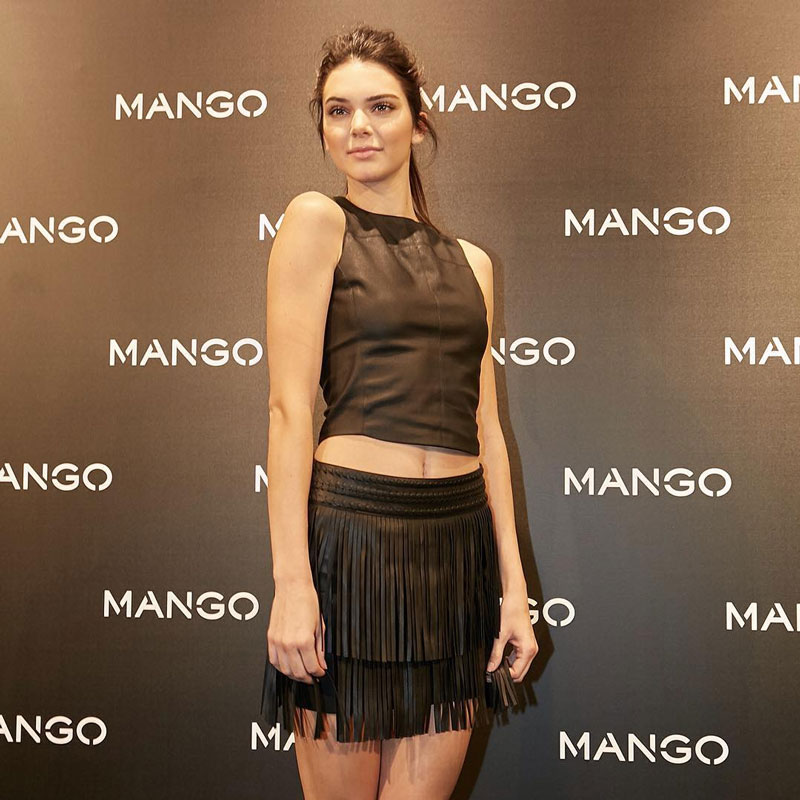 Mango New Arrivals