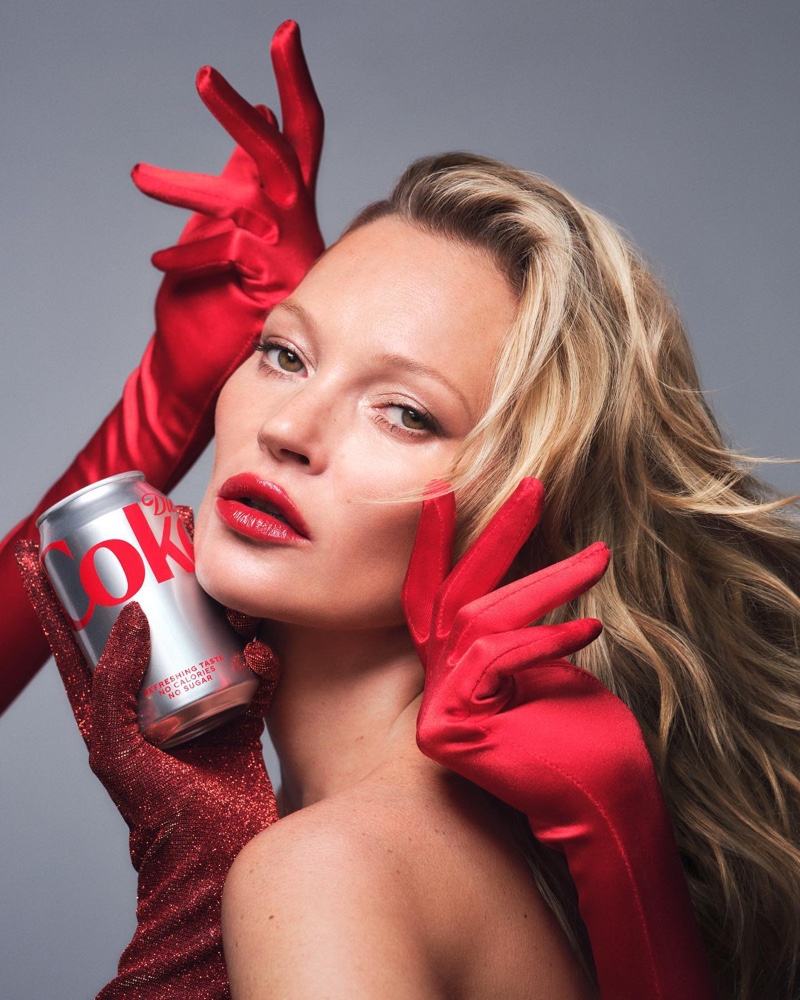 The announcement that Kate Moss has joined Diet Coke as the brand's new creative director coincides as the beverage celebrates its 40th anniversary. The iconic figure in the world of modeling will assist in the launch of the Love What You Love Campaign, which encourages individuals to express who they are and what they love.
The 90s icon, who is well-known for her distinctive sense of style and work with the industry's most prestigious fashion houses, will bring a fresh perspective to the position. In a photograph used for promotion, Kate Moss is shown wearing a bright red lip gloss and posing in a studio for photographer Quentin Jones.
Diet Coke – Kate Moss – Creative Director Announcement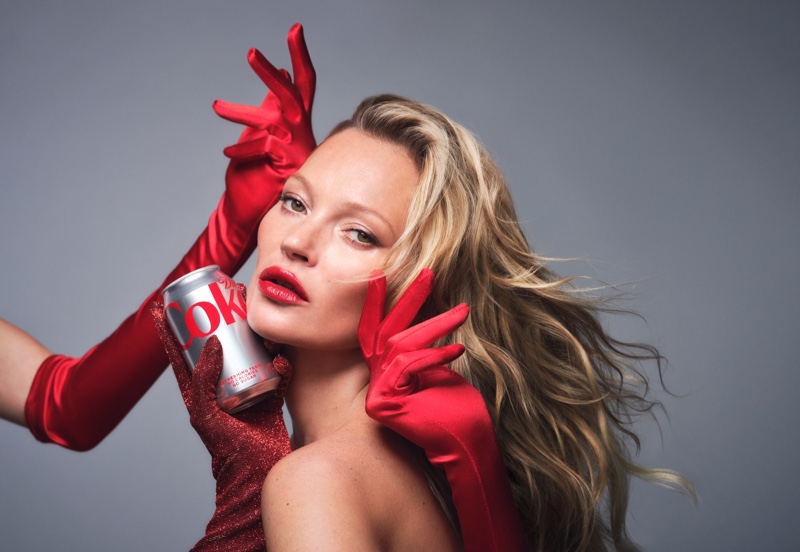 "I am thrilled to join the Diet Coke family – I love the past collaborations they've done with such incredible names in fashion. The 'Love What You Love' campaign connected with me instantly as I am a firm believer that with confidence and passion, you can achieve your wildest dreams. As Creative Director, I'm looking forward to inspiring fans and celebrating the brand's 40th Birthday in style."

Kate Moss
Red-gloved hands are seen surrounding Kate Moss' face, along with a silver can of Diet Coke. Katy England styled the shoot, with her golden tresses styled by hairstylist Syd Hayes, and Isamaya Ffrench was responsible for the beauty's flawless makeup.
Related: Kate Moss Inspires in Leather for Aigner Fall 2022 Campaign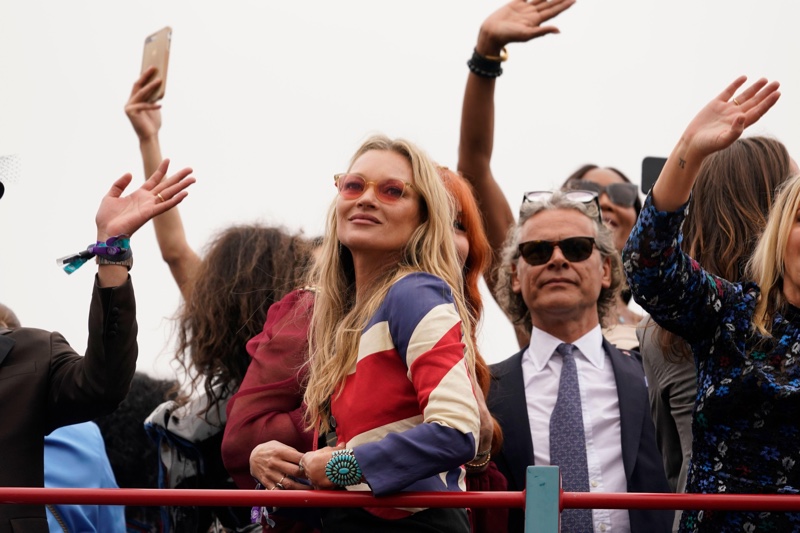 In addition to her new role with Diet Coke, Kate Moss was recently spotted at a pageant celebrating the Platinum Jubilee of Queen Elizabeth II last month. The British model looked very on-theme for the occasion by donning a vintage blazer designed by John Galliano that featured the Union Jack flag, several layered necklaces, a turquoise bracelet, and colorful sunglasses. The fashion star took photos while posing on a double-decker bus that featured her own image as part of the decoration.