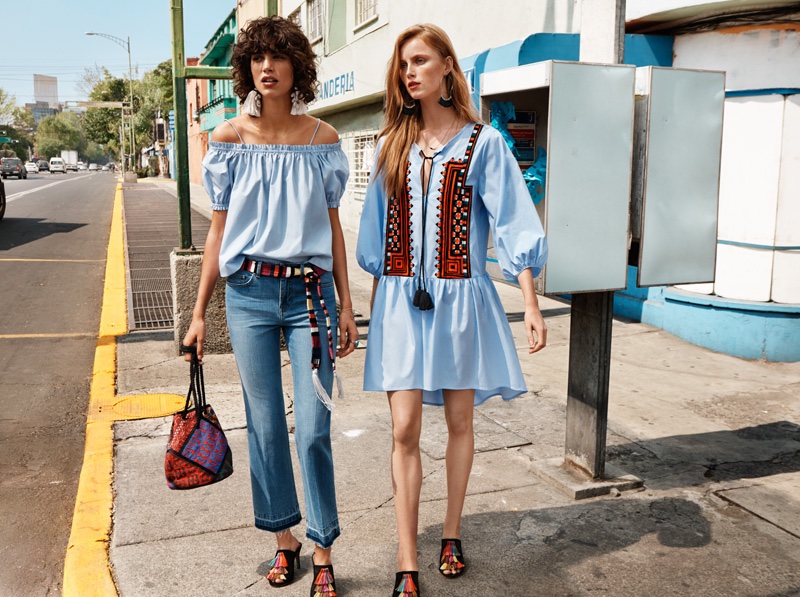 H&M showcases its spring 2016 styles in a new campaign focusing on bohemian looks. Captured on the city streets, models Rianne van Rompaey and Mica Arganaraz can be seen wearing casual denim, playful sun dresses and vibrant prints. Worn with tasselled suede mules or flats, these looks are perfect for a sunny getaway.
Related: H&M Loves Coachella Gets Trippy
In addition to its new campaign, H&M is also promoting its garment collective initiative. Bring in your old clothes for 20% off your entire purchase! H&M estimates that out of all the clothes thrown away each year, 95% could be reworn or recycled. It's not only good for your wallet but also the environment.
H&M Spring 2016 Campaign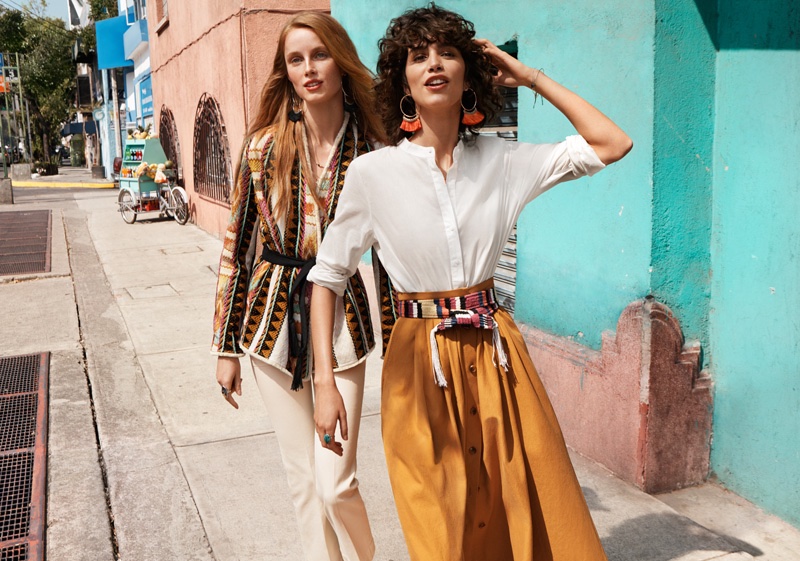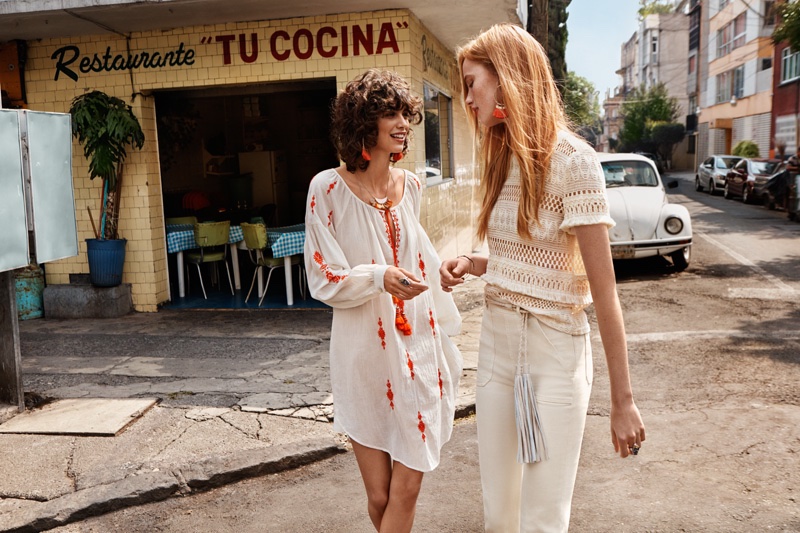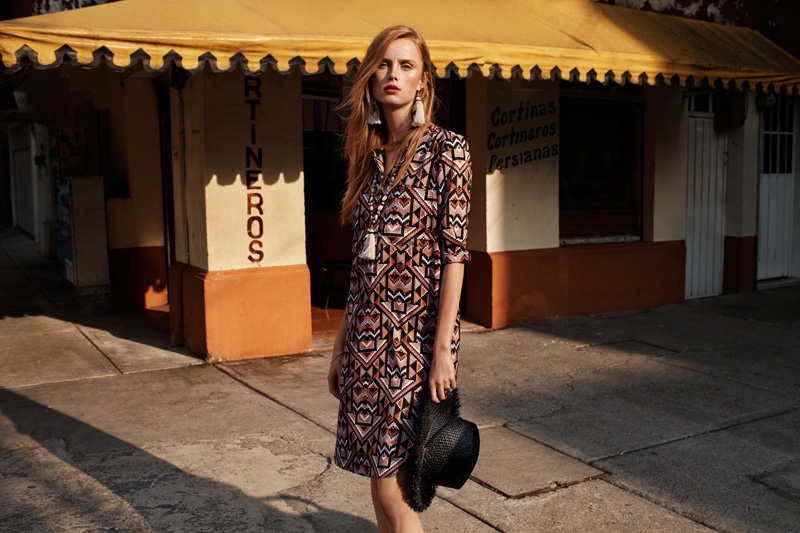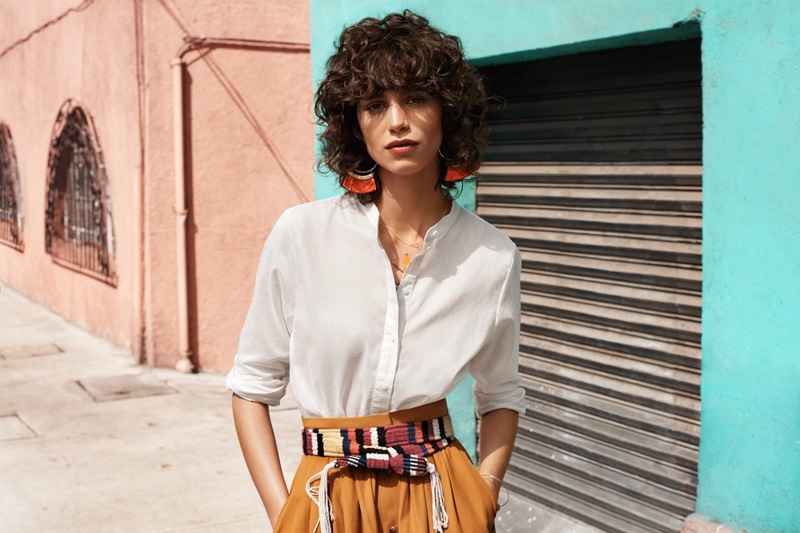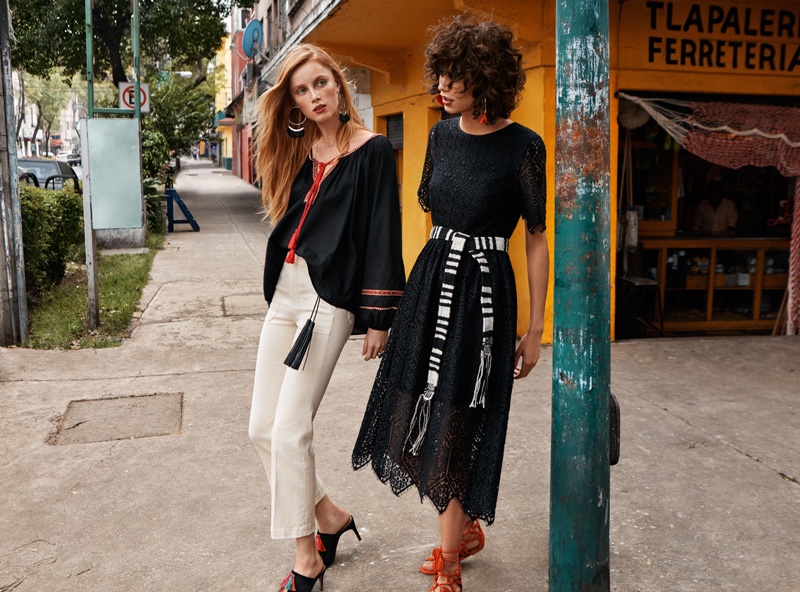 Shop H&M's Spring 2016 Arrivals: