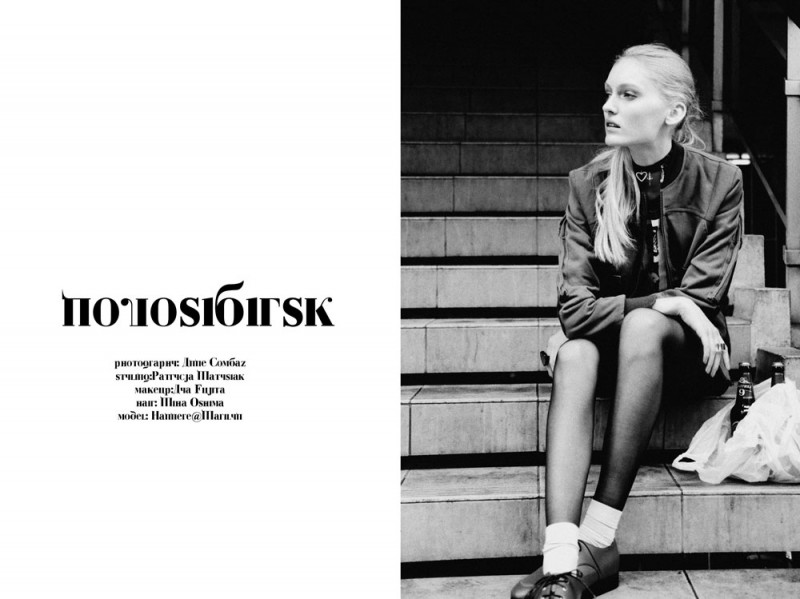 Necklace Bernard Delettrez, Jacket Killiwatch, T-shirt Ivana Helsinki, Shorts Pellessimo, Rings Marion Godart, Socks and Tights Falke
Novossibirk – Photographer Anne Combaz and stylist Patrycja Matysiak team up for a story inspired by teenage style in Soviet era Russia. Model Hannare Blaauboer enchants in the black and white images; wearing the designs of Yohji Yamamoto, Yasmine Eslami, Killiwatch and others. Makeup artist Aya Fujita and hair stylist Miha Oshima give the blonde a perfectly undone look for her solitary outing.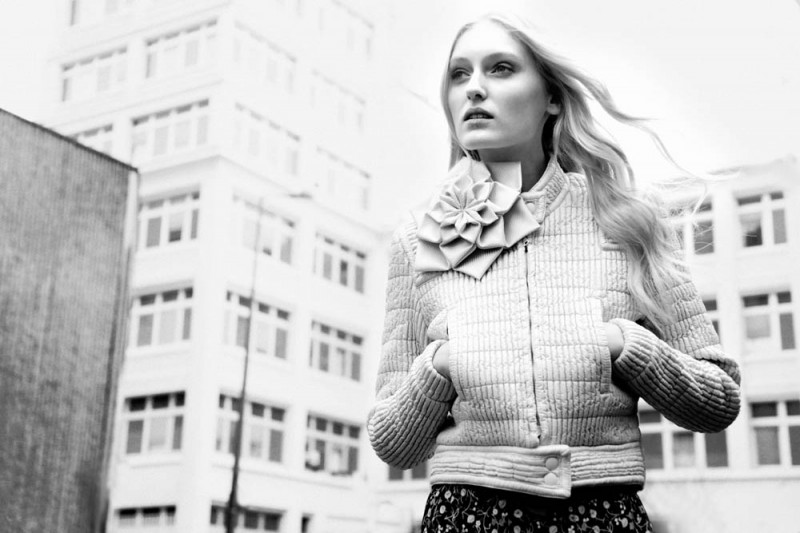 Jacket and Skirt Killiwatch, Flower Brooch Karuno Balloo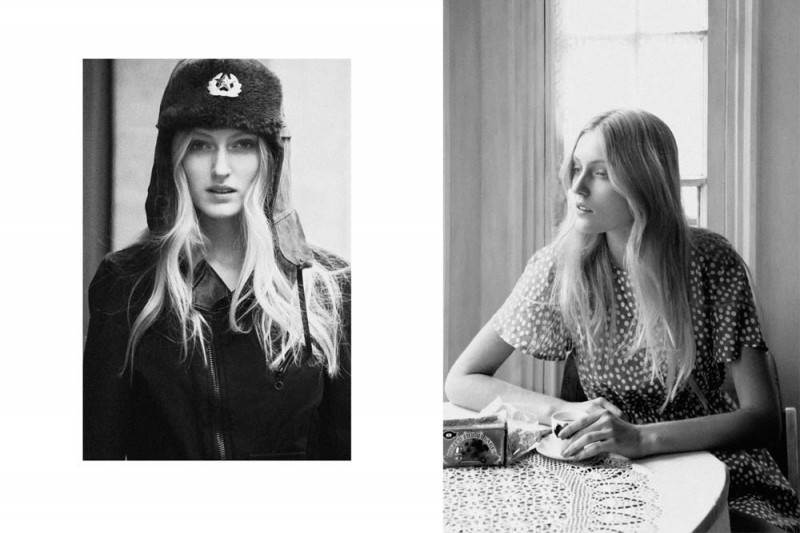 (Left) Hat Killiwatch, Jacket Y's (Right) Dress Ivana Helsinki, Pendant Culoyon
(Left) Dress Ivana Helsinki (Right) Jumper Alibellus+, Bra Yasmine Eslami, Panties Sans Complexe, Socks Falke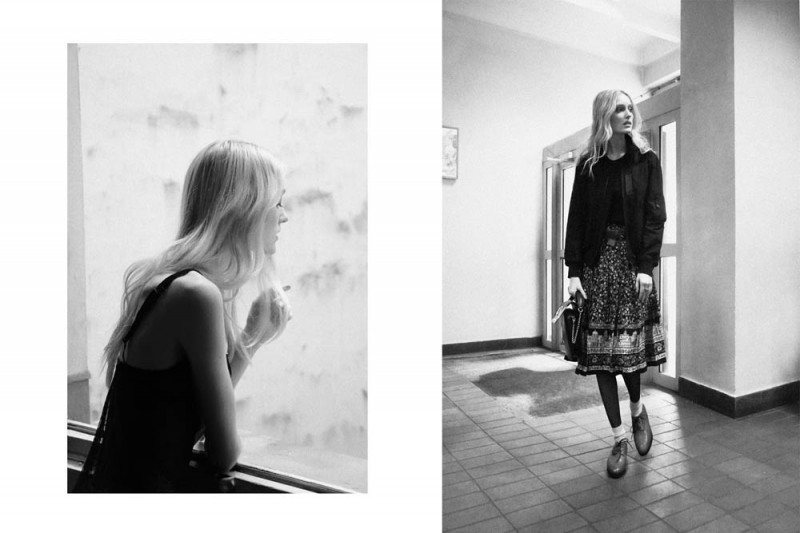 (Left) Top and Bra Yasmine Eslami (Right) Jacket Yohji Yamamoto, Top Augustin Teboul, Skirt Killiwatch, Belt Killiwatch, Bag Minna Parikka, Socks and Tights Falke, Shoes Feminine & Masculine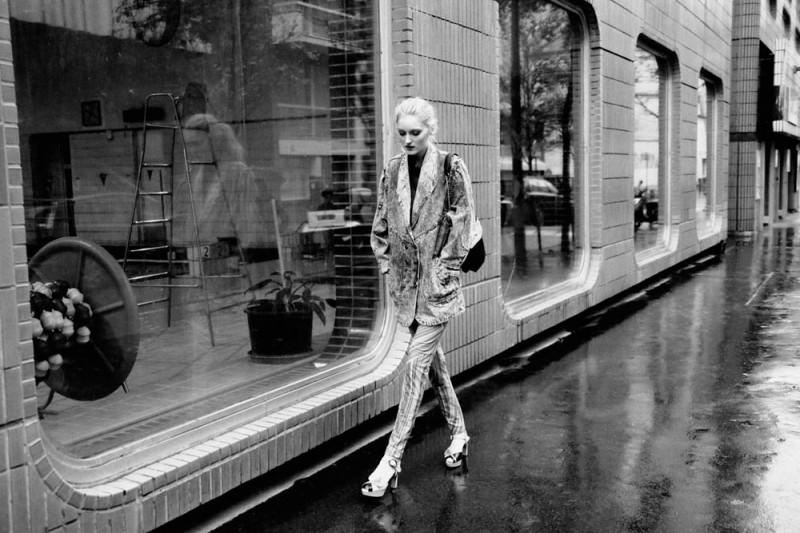 Jacket Killiwatch, Bag and Shoes Minna Parikka, Leggings Pelican Avenue, Socks Falke
Enjoyed this update?