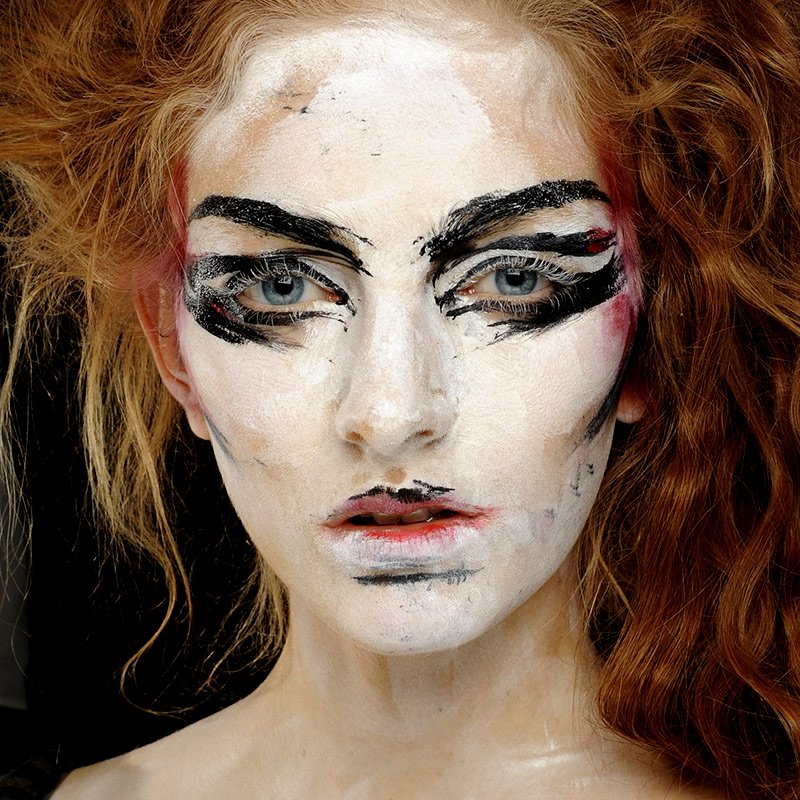 5 Halloween Makeup Tutorials–Finding a makeup tutorial is now just a click away thanks to Youtube vloggers. In honor of Halloween, we put together a list of five cool Halloween videos from popular beauty channels. From Maleficent to The Wicked Witch, check out these cool makeup tutorials below.
Day of the Dead Makeup Tutorial

By: Shonagh Scott
Youtuber Shonagh Scott created a "Day of the Dead" tutorial which is totally inspiring for Halloween. The jewel accents and detail are incredible. What other of the day can you dress up like a skull?
Effie Trinket Makeup Tutorial

By: Kandee Johnson
Kandee Johnson who is a professional makeup artist shared how to do an Effie Trinket (character from "The Hunger Games") costume. It's perfect for Halloween but also to get ready for the upcoming "Hunger Games: Mockingjay" film.
Wicked Witch Makeup Tutorial

By: audfaced
If you're looking for something more classic, check out this Wicked Witch makeup tutorial by audfaced. If you thought the whole costume was just about painting your face green, you're wrong.
Pop Art Comic Book Makeup Tutorial

By: Emma Pickles
This four-minute and half tutorial gets to the point in this cool makeup look inspired by the style of pop art legend Roy Lichtenstein. From bold outlines to dots, Emma shows how to get the perfect comic book look.
Maleficent Film Makeup Tutorial

By: Kandee Johnson
Another video from Kandee Johnson, the Youtuber remakes Angelina Jolie's look from the film "Maleficent". She teaches you how to get the "horn" look without using prosthetic pieces.