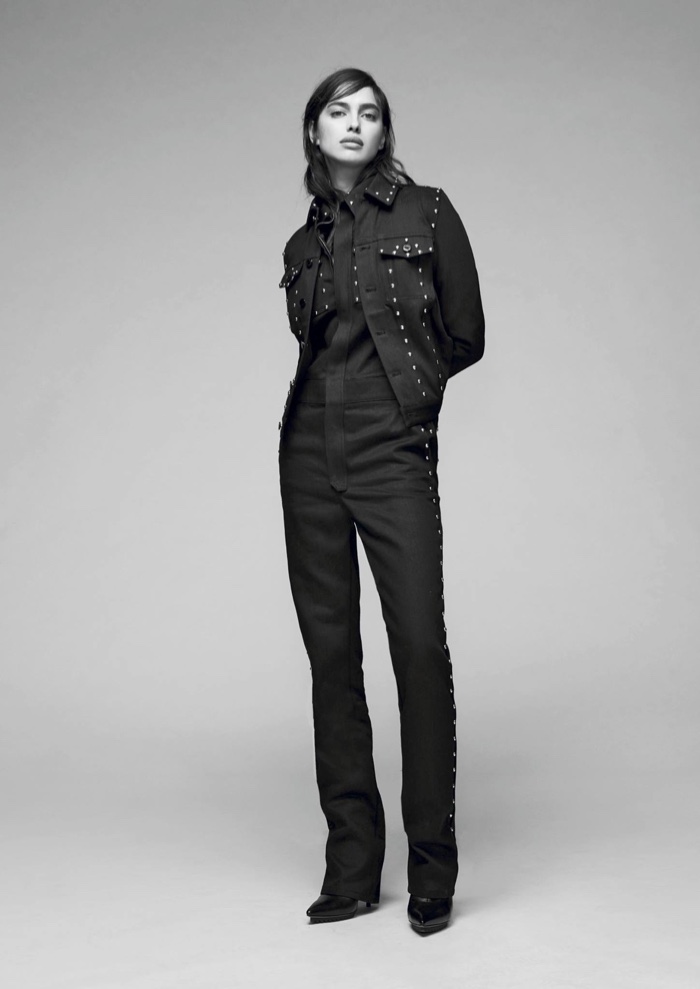 A self-described "message of love to Berlin", Riccardo Tisci enlisted a cast of eclectic models for Givenchy's pre-fall 2016 collection. Russian supermodel Irina Shayk posed in the studio wearing the brand's denim looks–a far cry from the bombshell style she is normally associated with. Tisci also casted 90s modeling icon Kirsty Hume, spring campaign star Leela Goldkul and a buzz cut wearing Kris Gottschalk to model the new collection.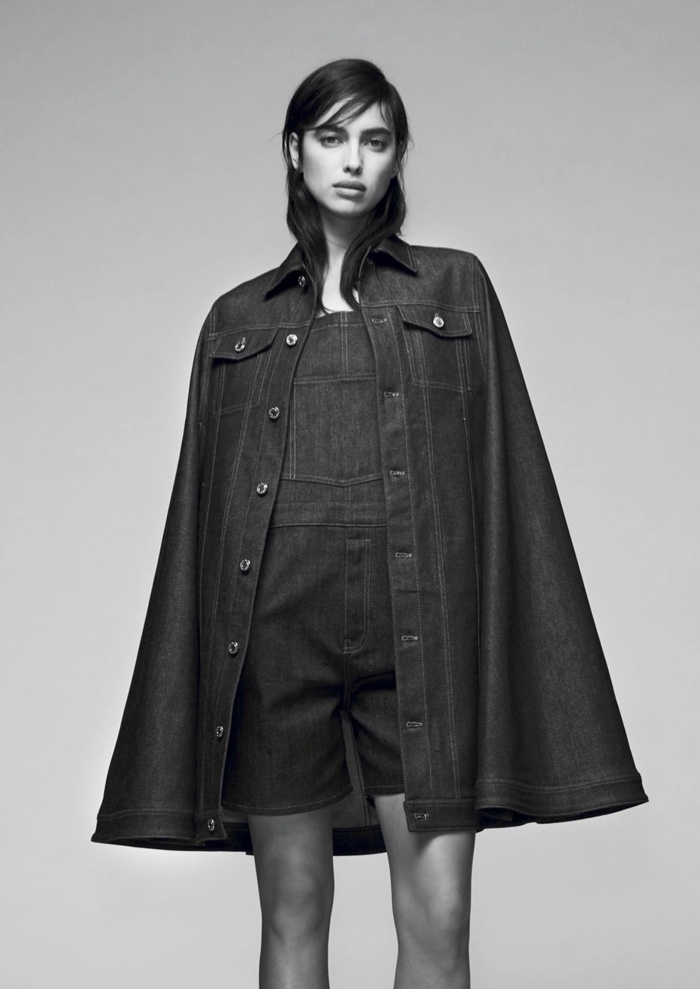 The new season juxtaposes pajama inspired dressing of lace slip dresses and nightshirts with more tailored aspects. Styled by Katy England, pin-striped coats and furry jackets make for bold outerwear choices.
Givenchy Pre-Fall 2016 Collection
Flashback – Irina Shayk at Givenchy's Fall 2015 Men's Show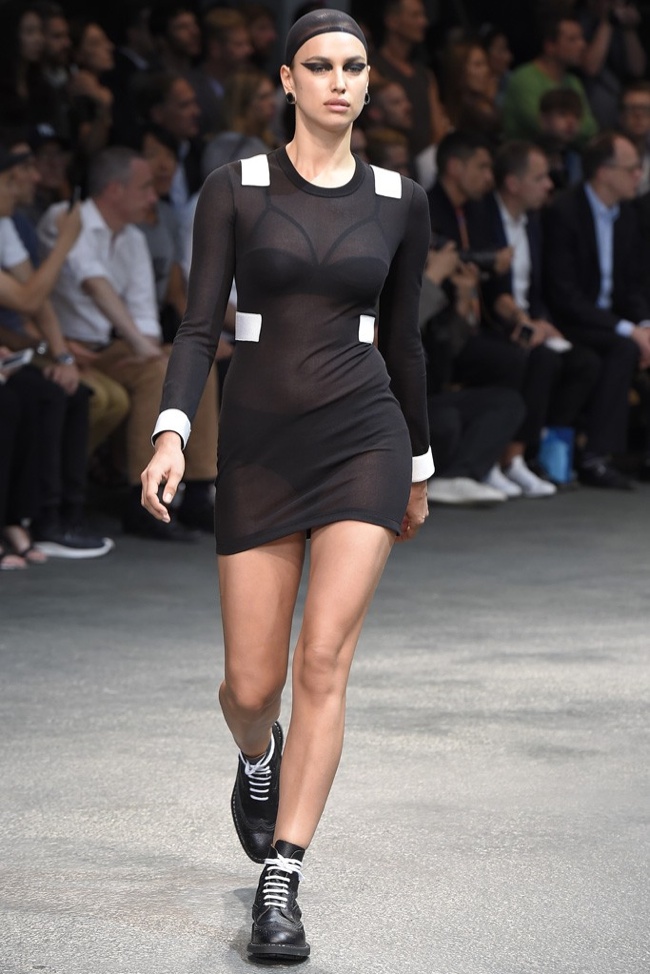 This is not the first time that Irina Shayk has worked with Givenchy. Back in 2014, the top model hit the runway at the brand's spring 2015 men's runway show. Irina was joined by other female stars including Adriana Lima and Candice Swanepoel.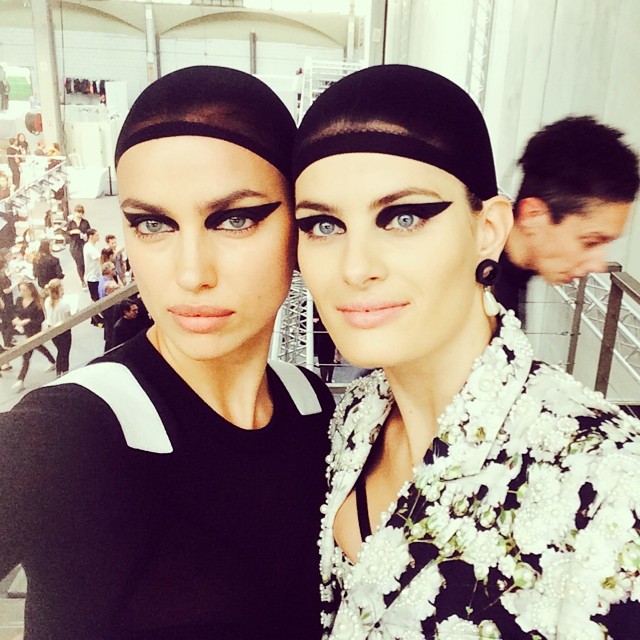 Givenchy New Arrivals at Nordstrom