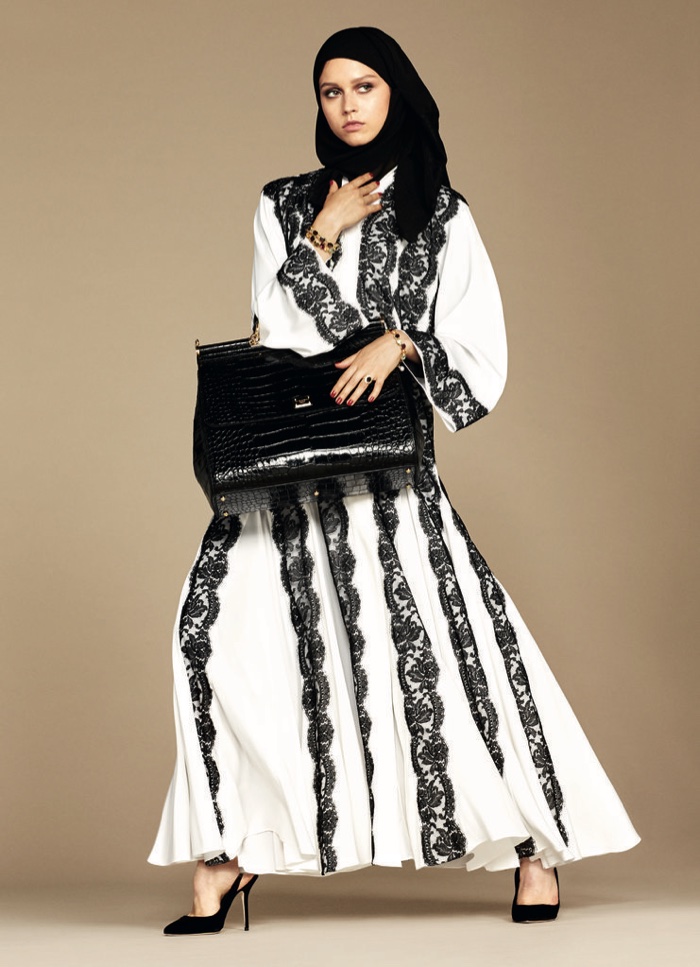 The Middle East is a major player in fashion, and with its latest collection, Dolce & Gabbana caters to the Muslim woman with its first ever abaya and hijab collection. The range features demure yet nonetheless very Dolce & Gabbana looking pieces including plenty of lace, floral prints and ornate details. Accessorizing the ensembles, the model wears sunglasses with miniature flowers as well as glittering jewelry and leather handbags. The collection will arrive in stores throughout the Middle East, Paris, Milan, London and Munich in January of this year.
Dolce & Gabbana Hijab & Abaya Collection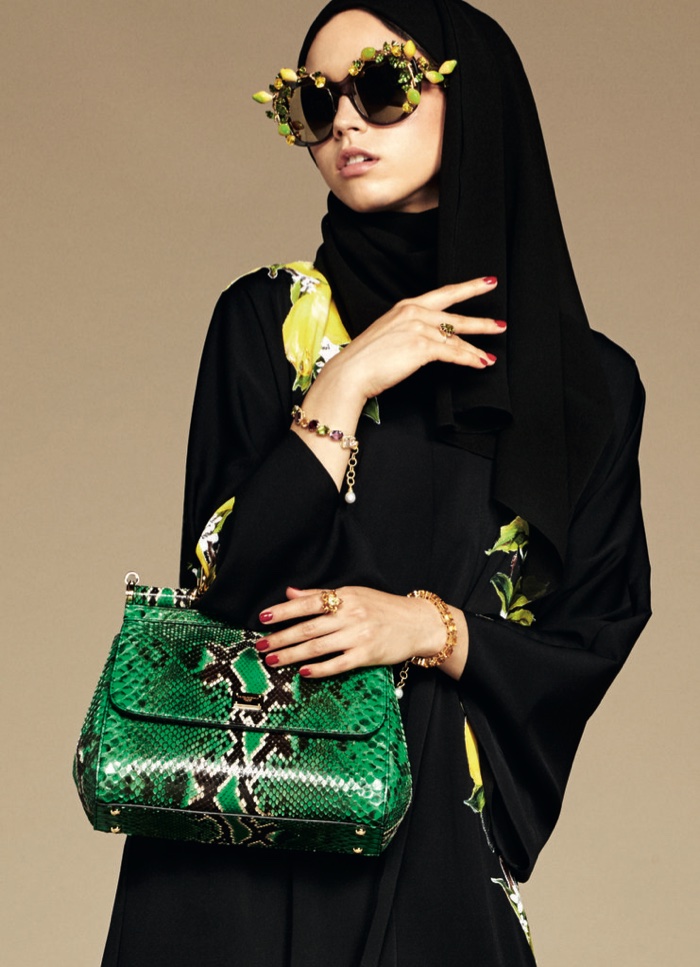 Dolce & Gabbana Spring 2016 Campaign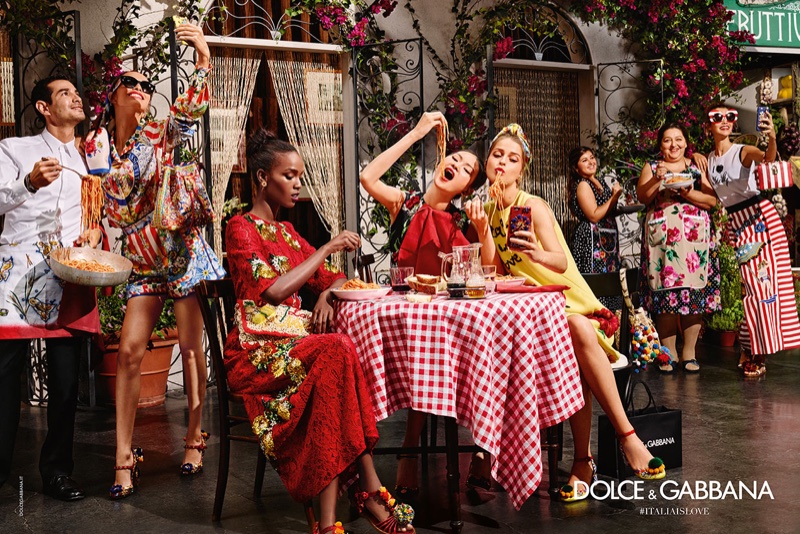 Earlier this month, the Italian fashion brand revealed its spring-summer 2016 campaign. With themes of family, food and friends, Dolce & Gabbana showed a luxurious side to Italian fashion.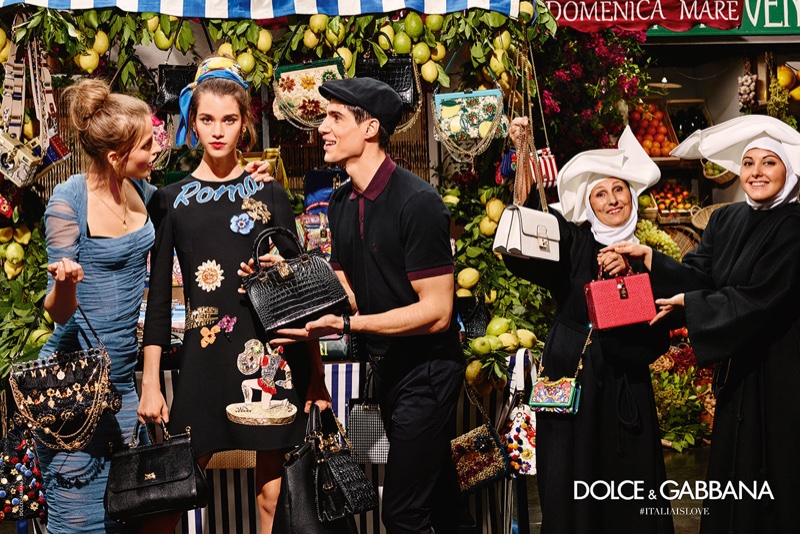 Dolce & Gabbana New Arrivals at Net-a-Porter