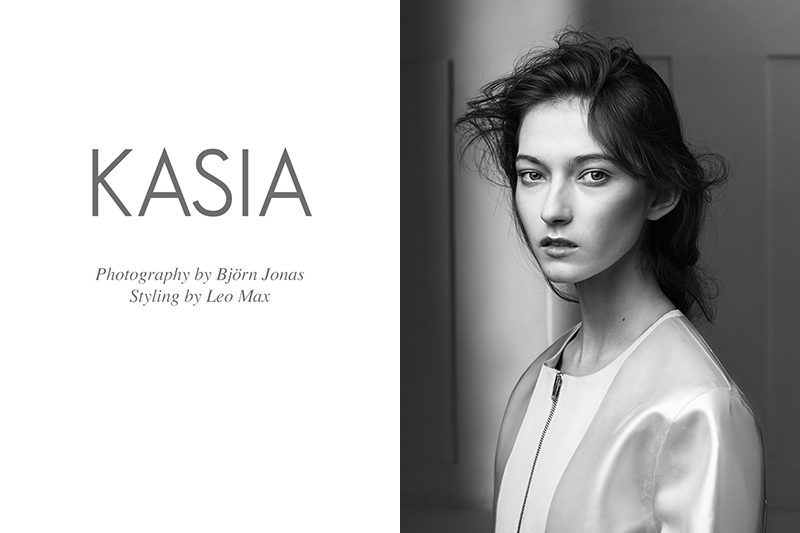 Kasia—New face Kasia Jujeczka is front and center in our latest exclusive photographed by Bjorn Jonas. The dark-haired beauty models a wardrobe of sleek, almost futuristic silhouettes styled by Leo Max. For beauty, hair and makeup artist Anna Neugebauer creates a loose ponytail and understated makeup–a perfect contrast to the clothing's contemporary lines and graphic elements.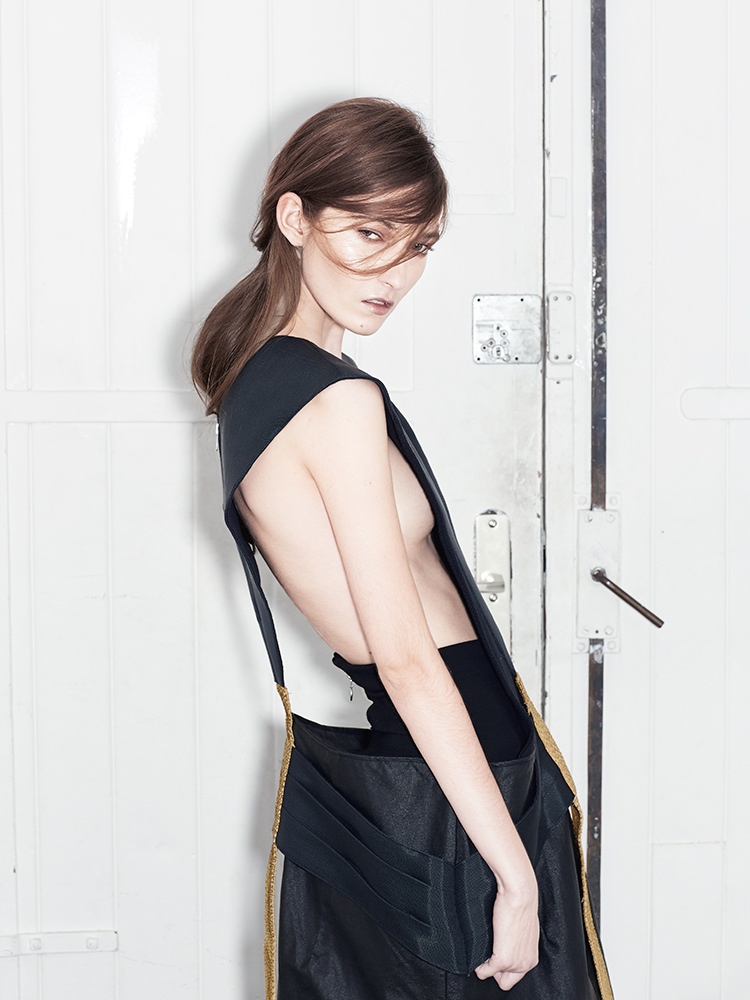 Dress Patrick Mohr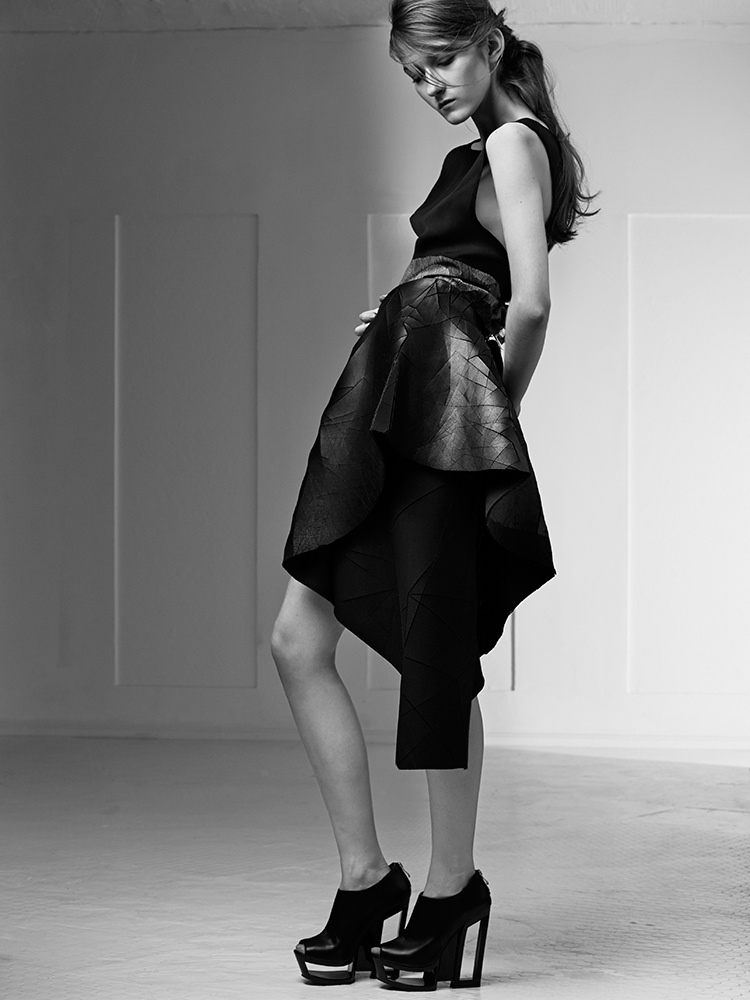 Top Steinrohner, Skirt Lena Voutta, Shoes Forever 21, Bracelet Bijules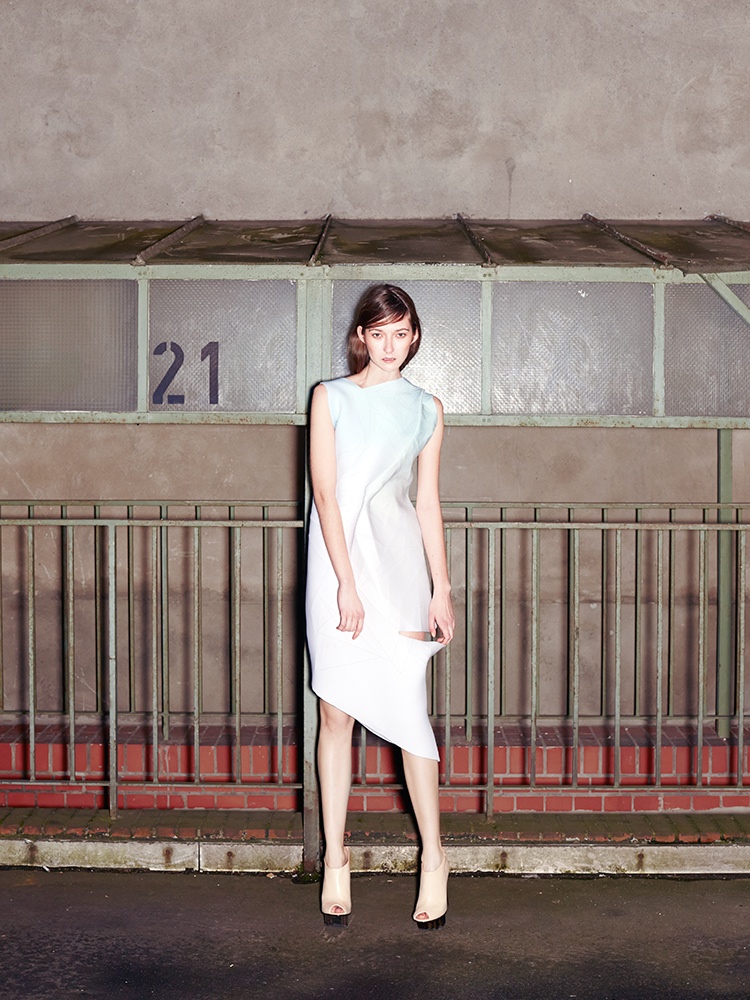 Dress Lena Voutta, Shoes United Nude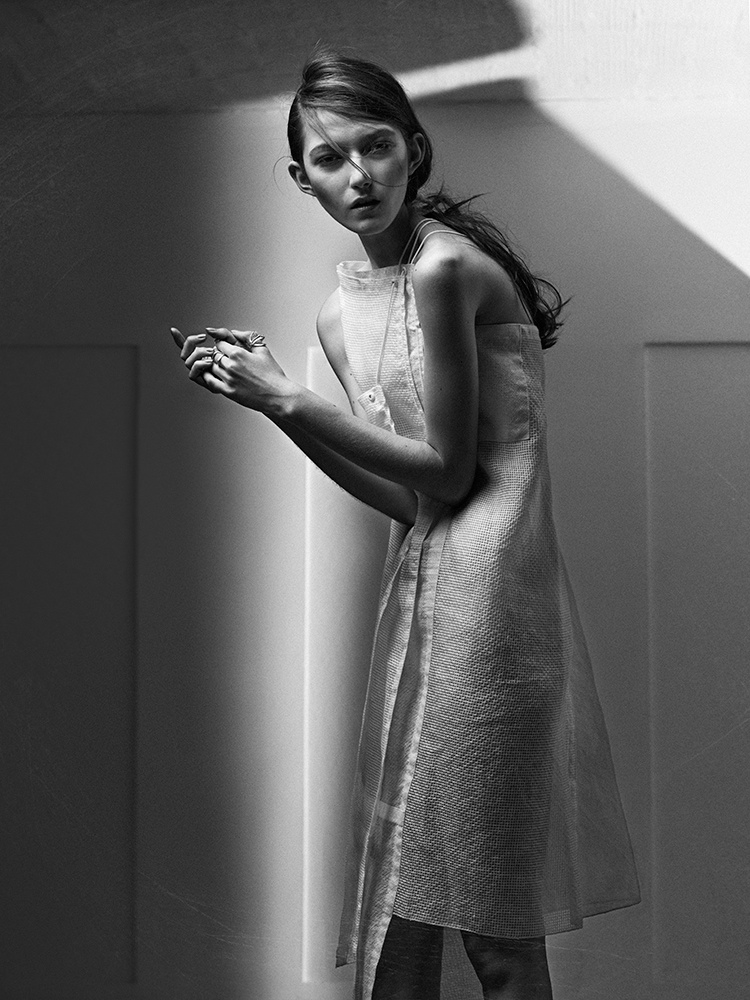 Dress Dietrich Emter, Shoes Vladimir Karaleev, Rings Bijules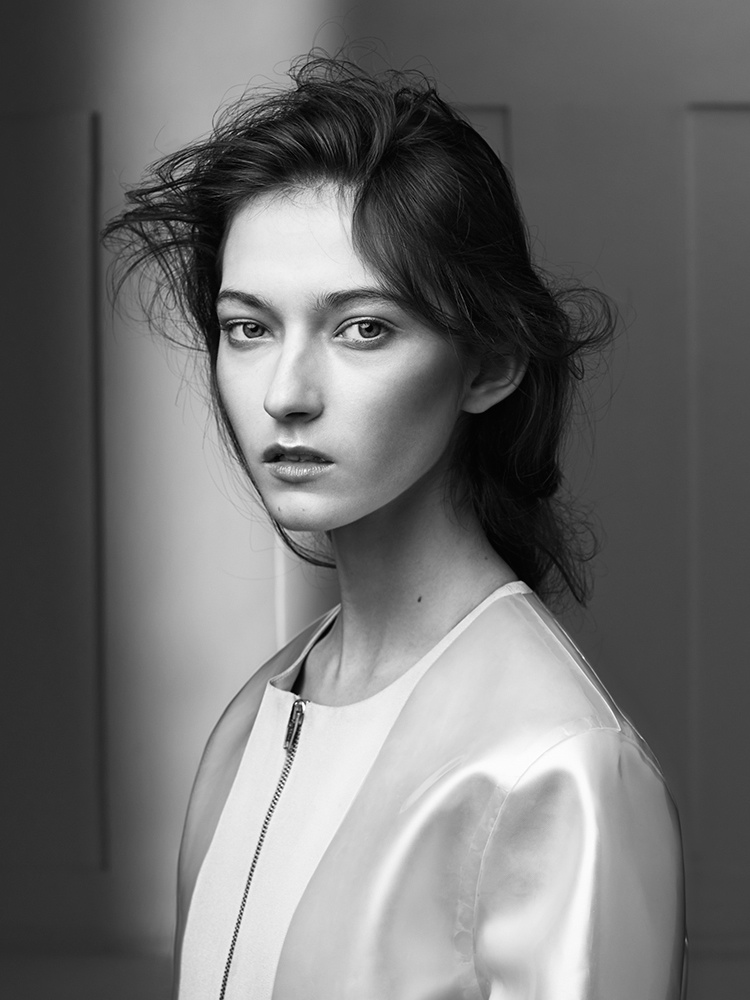 White Coat Martin Niklas Wieser, Clear Coat Kilian Kerner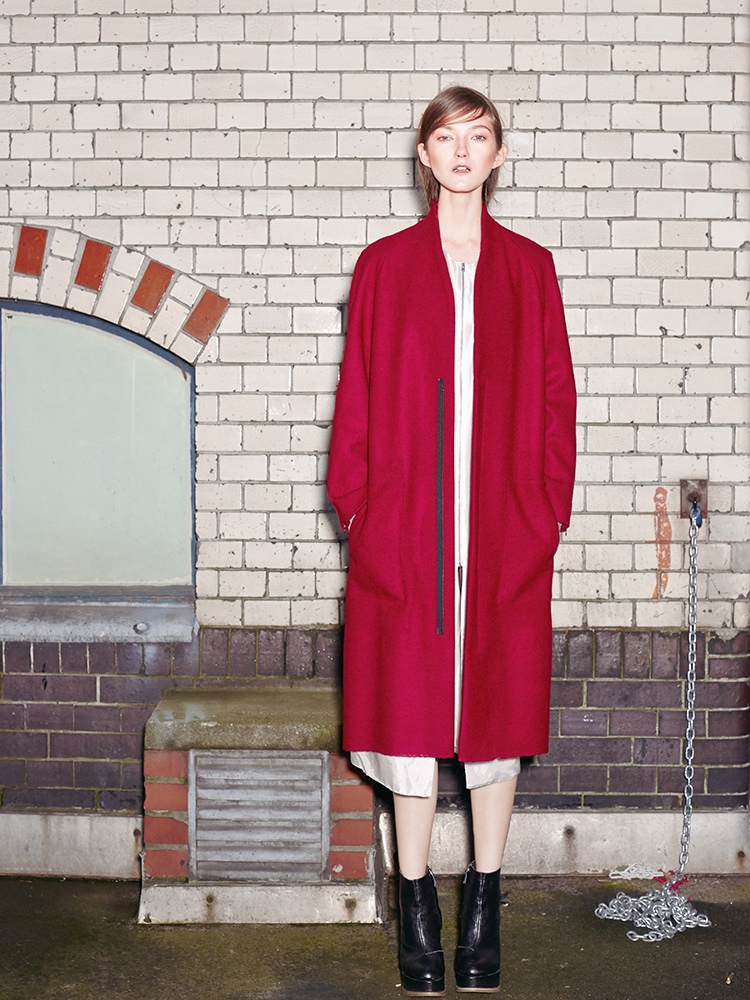 Coat Martin Niklas Wieser, Coat Kilian Kerner, Shoes Vladimir Karaleev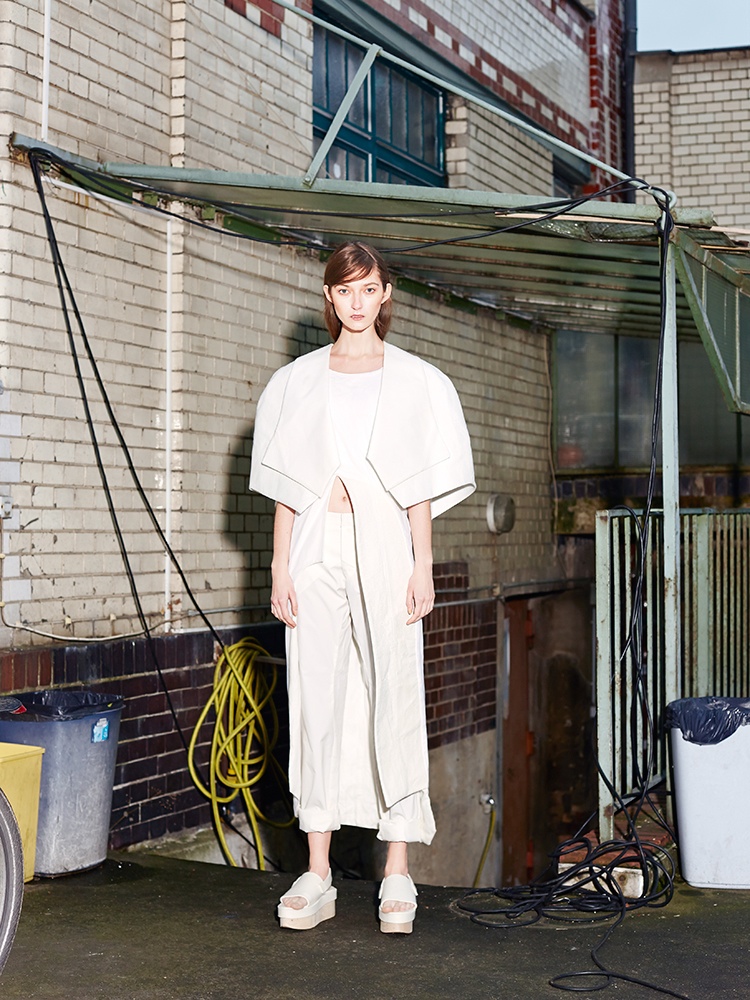 Dress & Cape Patrick Mohr, Pants Martin Niklas Wieser, Shoes Sophia May at Esmod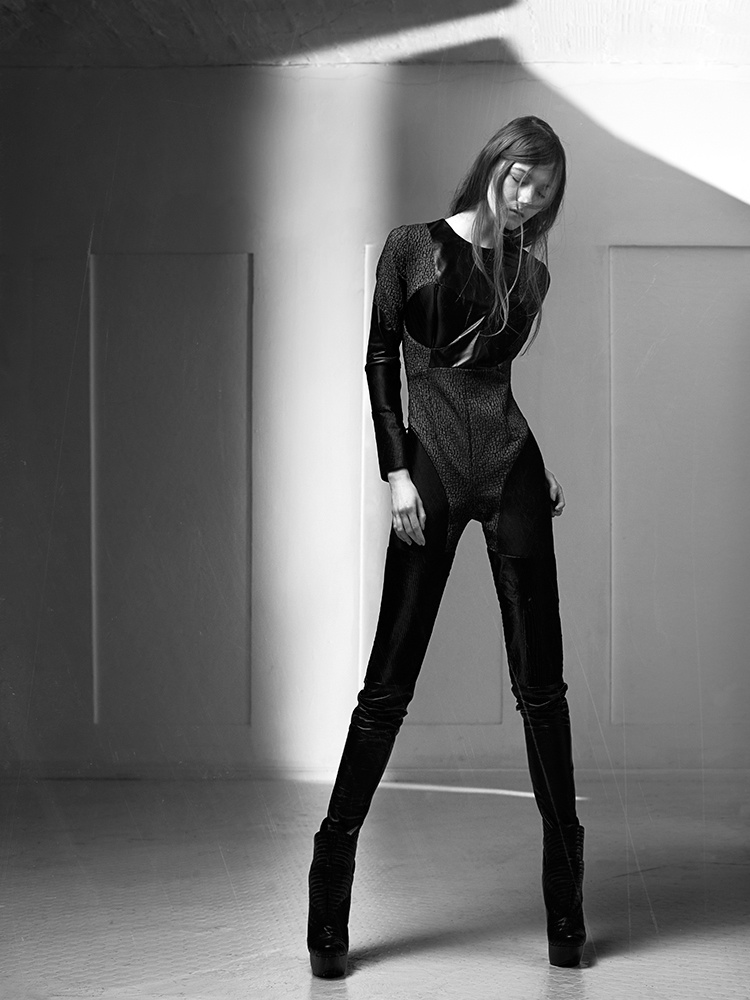 Jumpsuit Immortal, Shoes United Nude
Photographer:
Björn Jonas
Stylist:
Leo Max
Hair & Makeup:
Anna Neugebauer
@ Bigoudi
Photographers assistant: Sven Marx
Stylist Assistants: Johanna Orlowski, Olga Grabowska, Felix Cogilli
Model: Kasia Jujeczka @ Izaio Models
Enjoyed this update?