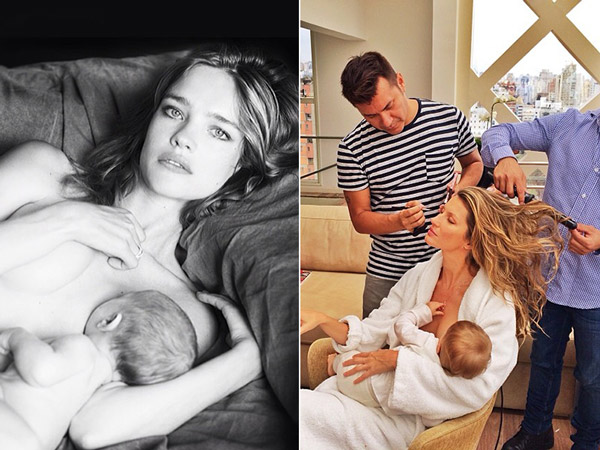 Women breastfeeding is nothing new, but Facebook has made waves in the past for deeming breastfeeding photos as inappropriate. There seems to be a debate between rather this is okay for public consumption or should be kept private. Even Gisele Bundchen took flack for posting an Instagram of herself breastfeeding her young daughter Vivian Lake. And just earlier this month, Natalia Vodianova wished her partner a Happy Birthday on Instagram with her newborn son Maxim (although the response seemed more positive this time).
Time's seem to be changing. As recently as three weeks ago, the social media site revised its policy as Jezebel points out. Their help page says the following: "Yes [we allow photos of mothers breastfeeding]. We agree that breastfeeding is natural and beautiful and we're glad to know that it's important for mothers to share their experiences with others on Facebook. The vast majority of these photos are compliant with our policies." So don't be surprised if you see more images like the ones above on your Facebook feed.
What do you think? Should breastfeeding be on social media?